Things aren't always what they seem on the Left Bank. We've always known that.
So, when Convenience Gallery popped up a few years ago, it didn't take us completely by surprise when founders Andy Shaw and Ryan Gauge upped sticks from their Birkenhead Market gallery's home and started… oh, the audacity… to move around and take art to the people.
Just who do they think they are anyway? Galleries are supposed to stay exactly where they are – down some leafy suburban lane – and be slightly scary and silent palaces, right?
We met up with Andy and Ryan in the tile-bejeweled interior of the Stork Hotel on Price Street, to get a fix on where they've been, where they're going next, and what, exactly, gives them the right to do things differently.
So, let's get this straight: what have you got against galleries?
Nothing! We love art. We love going to galleries, gigs, experiences, historical places, and basically anything to do with culture.
There's an incredible community of people making art here but not enough opportunities for people to work professionally in the creative industry.
That means there's less culture to experience everyday for everyone living here.
Convenience, for us, is about supporting the local community to thrive and creating more opportunities for people to get face to face with culture. Their culture.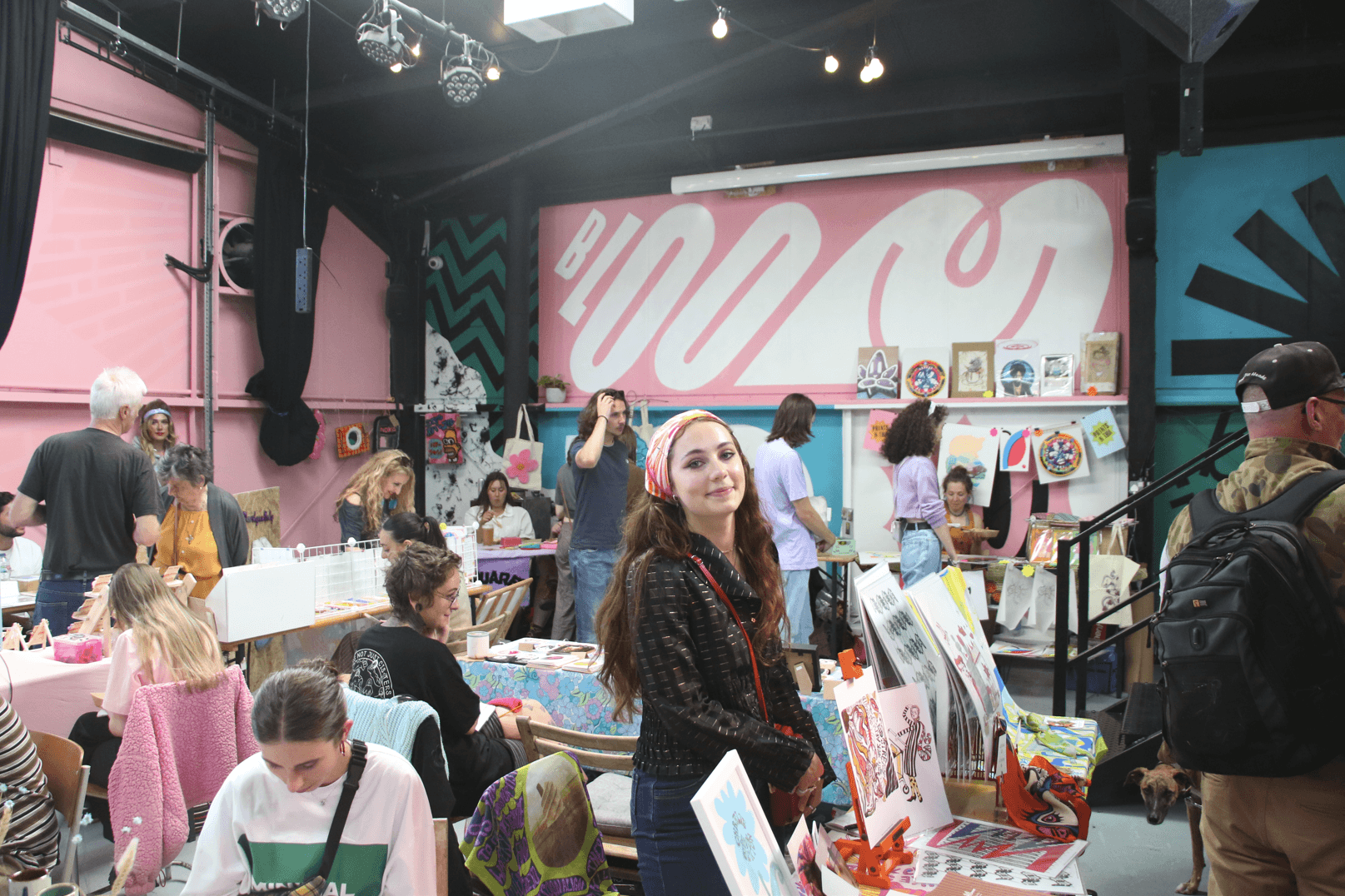 Where does your story begin?
Birkenhead Market was where it all started.
We got a six week peppercorn rent agreement to take over a stall there back in 2019, at the time we had been really struggling to get any opportunities to work in the creative industry so this was a chance we weren't going to give up.
We ran open conversation and call-outs to see what people living here actually wanted to see and do within the arts locally.
Local people? What's it got to do with them?
We've always felt that contemporary arts and culture doesn't always reach out into towns or exist outside of the city centres.
We're always looking at how we can create an intersection of community and contemporary culture.
We both grew up in towns with low cultural access and know just how important it can be to showcase creative futures, and to give local people the chance to be inspired by art and to have the opportunity to work in it too.
Everyone has that right.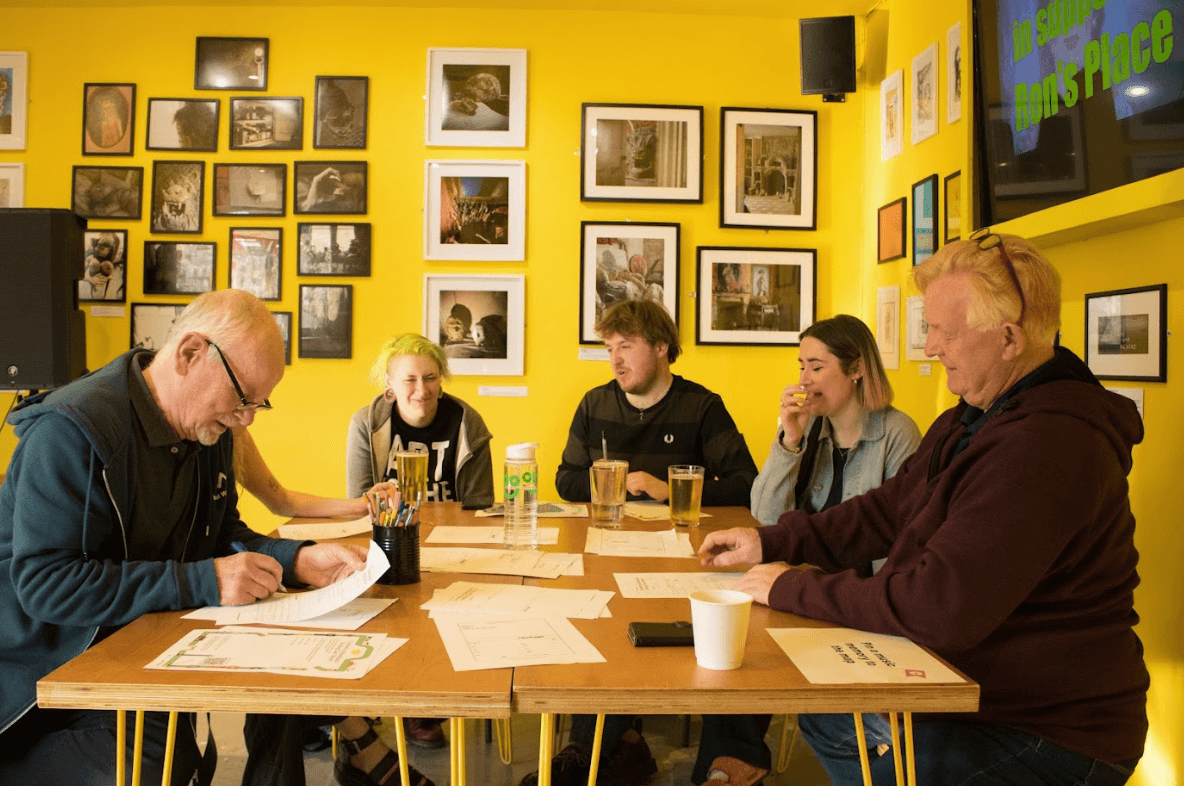 How's it been received so far?
It's been great.
Over 5,000 people have attended events we've put on, and we've managed to create 130 paid opportunities over 77 events.
These are people locally who have put on dream exhibitions, people who have got a start in the creative industry, people who've got to experience culture in weird and wonderful places.
We've seen people learn new skills and creative practices – opportunities that maybe didn't exist before. We even won an award last year – the Deutsche Bank Creative entrepreneurs of the year!
Tell us about the Working Class Histories of Birkenhead project
The Uncovering Birkenhead working class history project, part of Historic England's everyday heritage grants, was about championing local memories, stories and histories from people living here right now, focusing across the last 80-100 years.
We started because we found a real gap for easily accessible and people-led history. We wanted to create an archive of local history and champion this, because Birkenhead is at a pivotal point in its cultural development.
It's important to ensure history is a part of its future.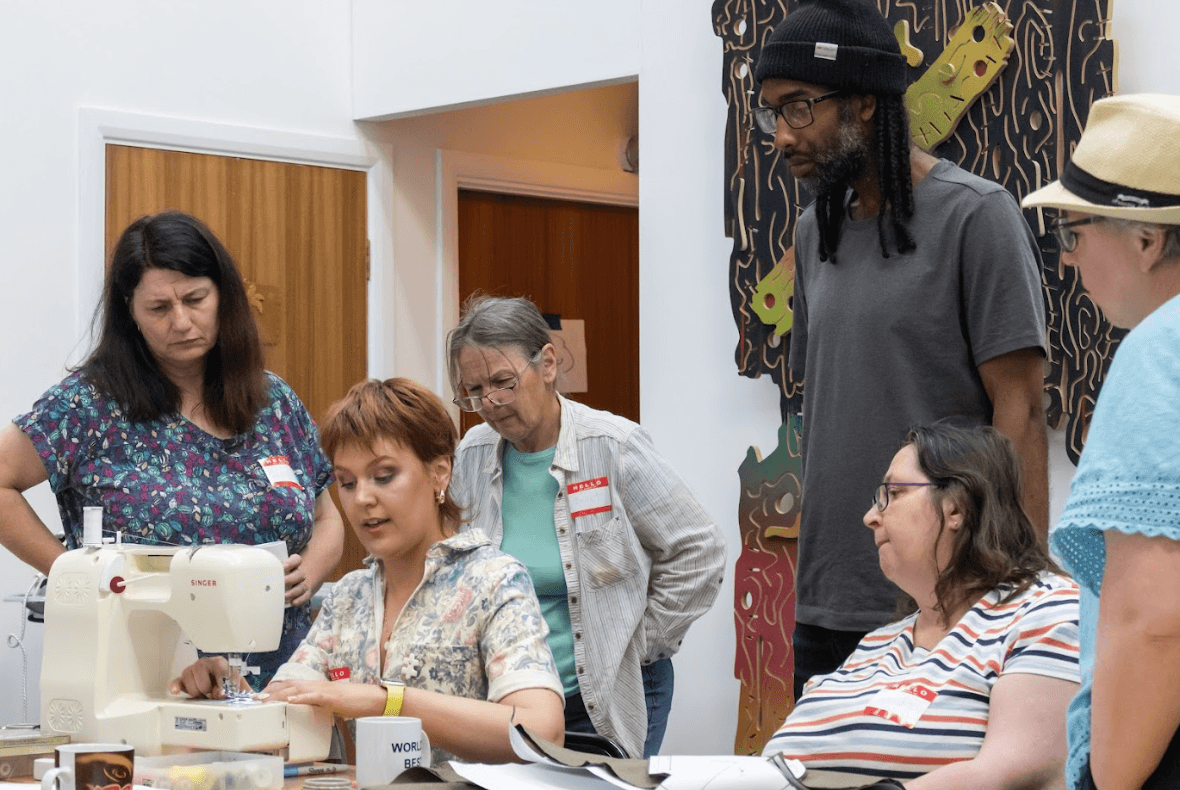 How can people get involved in your projects?
We run an expression of interest usually each year as an open forum – running online and in-person engagement for this.
But we really try to keep an open approach for people to get involved, we want the work Convenience Gallery puts out to be reflective of what people in the local area want so that's important we keep an open line.
For anyone who wants to get involved the best thing to do would be to follow us on our socials, join our mailing list or head to our website.
What's next for you?
The Town is the Gallery is one of the main things we're working on and we are looking to launch in September.
But we still have a lot of work to do with people who applied, to start to build and shape the timeline for the programme, and lock in the right venues and spaces for each person's vision and ideas.
Watch this space!
Keep up-to-date about Convenience Gallery's latest projects on their website
Image credits: Pete Carr, Andrew Shaw and Benjamin Nuttall