The changes happening across the Left Bank aren't just for us, now, but for future generations to enjoy.
Regeneration isn't just about bricks-and-mortar. It's the spirit and promise it offers that gets us most excited. The best way to keep that energy going for the future is to support the younger people who call the Left Bank home.
The Liscard Youth Market takes place at the Cherry Tree Shopping Centre on Saturday 22 July, 10 AM – 4 PM, with the Left Bank's young traders, makers and performers showing us a glimpse of what the future has in store.
The Teenage Market initiative, with the Cherry Tree are helping entrepreneurs and local creatives aged 16 – 29 show us what they're made of. It's also been made possible thanks to support from the government's High Streets Task Force.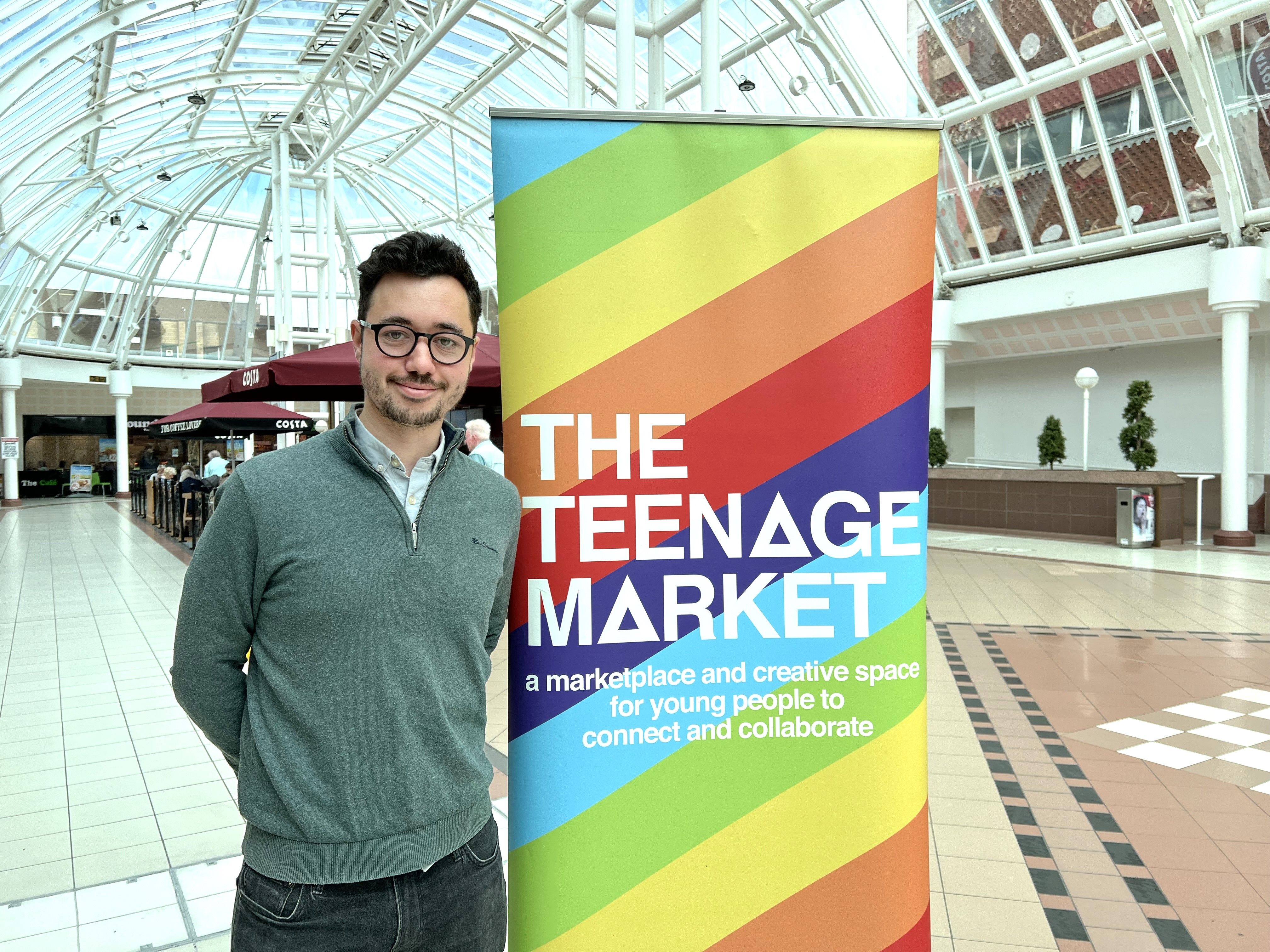 There's still time for future torchbearers of the Left Bank to claim a patch or put on a performance, too. Applications are still open with preference going to those living on the Wirral – the closing date is 12 July.
If you have an idea, then don't be put off by the word 'entrepreneur'. It's easy to look at the cast of Dragon's Den and think an entrepreneur is a truculent beast in a stiff suit with an ego to match the size of their bank account.
A café owner is an entrepreneur. So is someone starting their own bakery. A maker selling their arts and crafts online, or a busking musician. They're all carving out their own future in their own unique way.
Entrepreneurs like this will be hoping to blossom at the Cherry Tree, so why not take that first step and apply?
We think these budding businesspeople are brilliant, and it'd mean the world to them to go and show them some Left Bank love on the day.
Apply to show your stuff at the Teenage Market here
Liscard Youth Market
Saturday 22 July, 10 AM – 4 PM
Cherry Tree Shopping Centre, 6-8 Cherry Square, Liscard, Wallasey, CH44 5XU