The Dips has had a taste of the national spotlight after hosting a bold, bright Eurovision banner in May.
Now the stage is set for its next project, something a bit more local: the New Brighton Summer Festival on Saturday.
We're really excited for this one. The four-day family festival takes place between 27 – 30 July with something for everyone to enjoy, every day, between 12 – 7 PM.
The main stage is – of course – the main event. We're looking forward to seeing Wirral Rock Choir, Pop Vox Choir, Wirral Drummers and The Skylarks while Aaron Hayes' legendary Joytime show makes an appearance, too.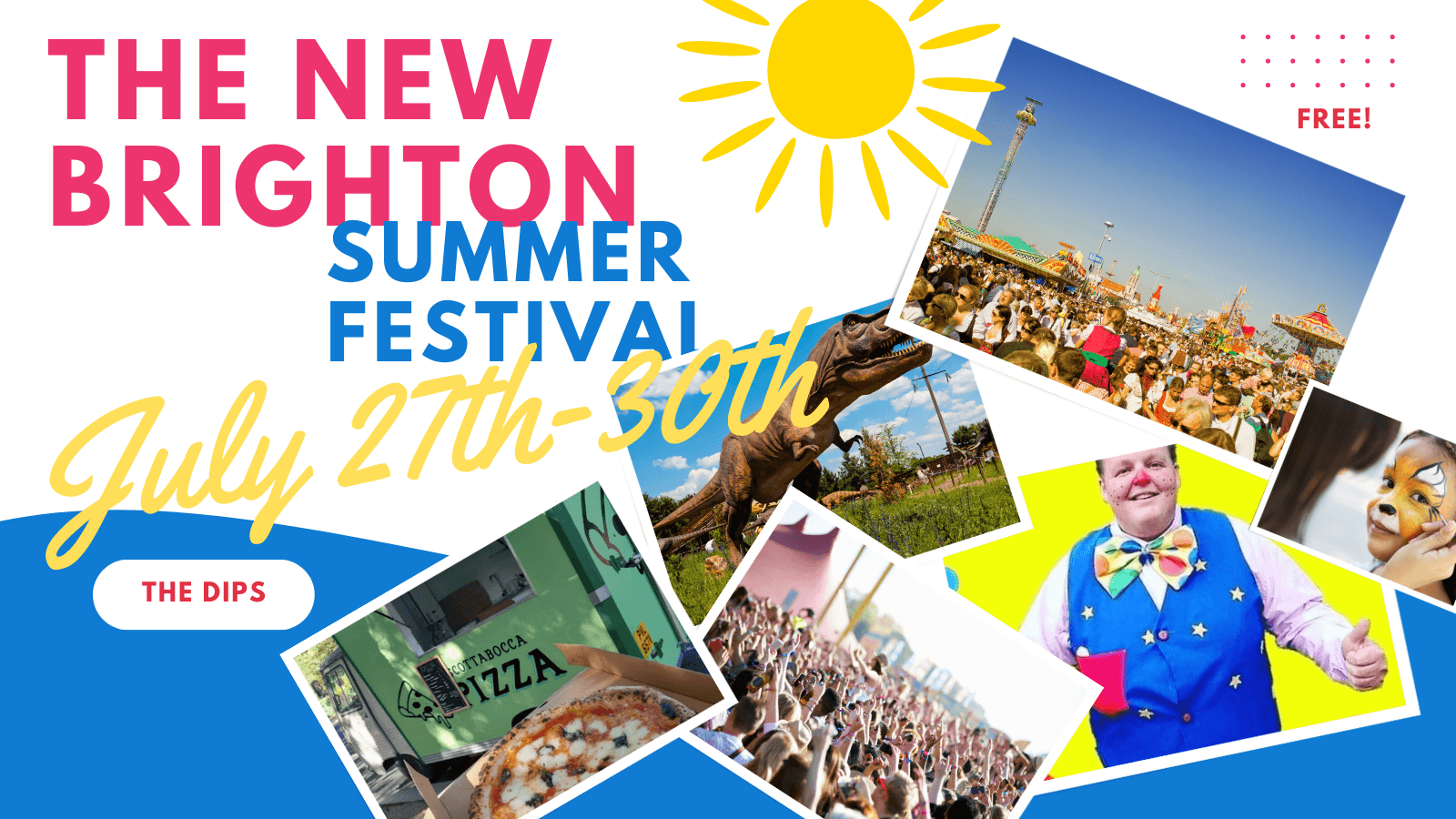 We're also curious to hear the thoughts of Rock Ferry's Ian Walker – the self-styled Moaning Bible who will be MC across the four days. Add in a large funfair with rides, pet village, circus acts, Disney princess shows and Mr Tumble Liverpool, and it sounds like a real treat.
We're planning on indulging in the delights of the street food and independent market villages too, before making a beeline to the fire services meet-and-greet, stopping to watch the dino show and tackling the assault course on the way.
There's even a dedicated business hub there if you fancy doing a spot of networking before watching the Spider-Man stunt show. (How many festivals have you been to where you can put your tickets for the amusements in your pocket next to your business cards?)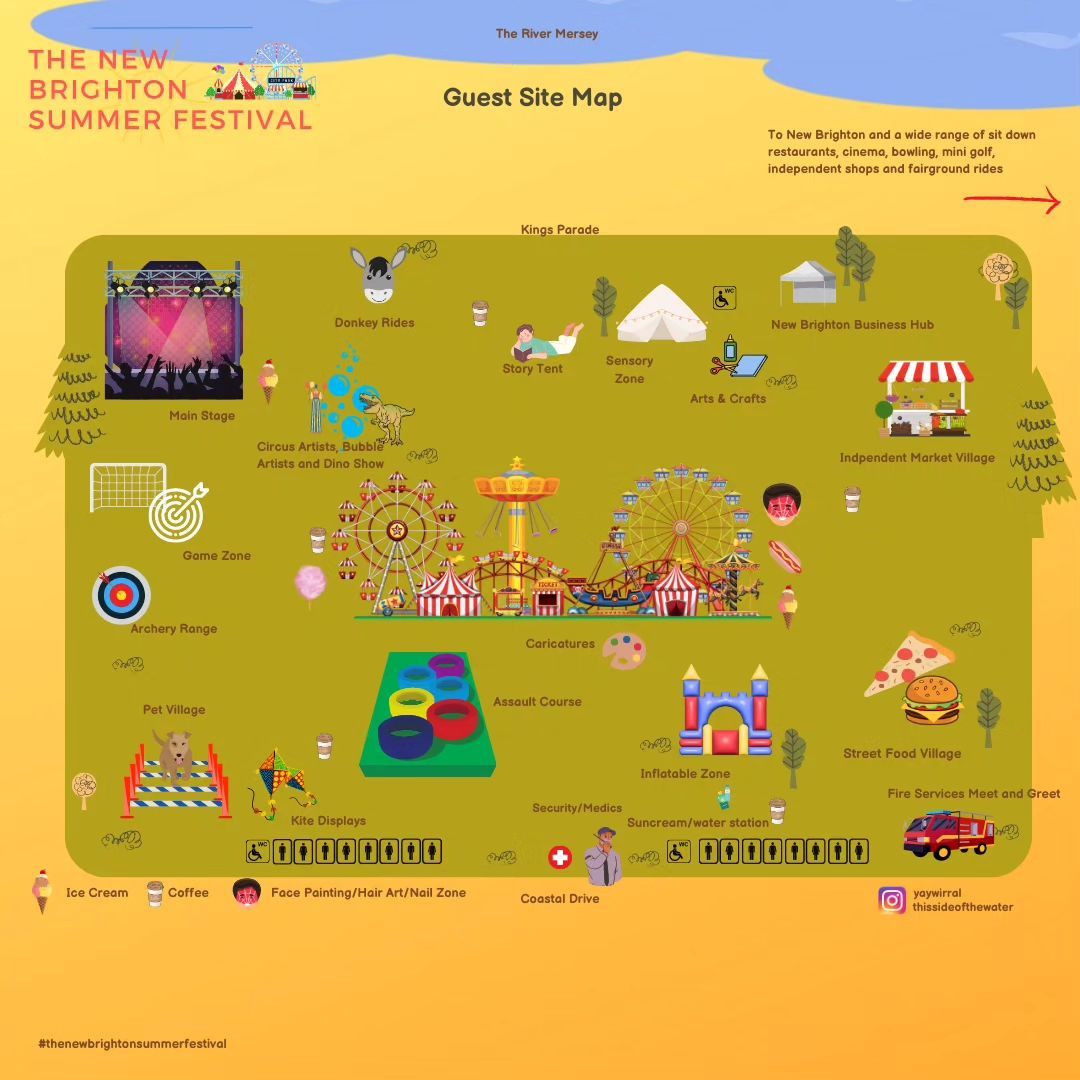 Event hosts – New Brighton's Yay! Wirral – also deserve kudos for being as inclusive as possible; it's great to see that they've worked extremely hard to create autism-friendly zones and quiet spaces for families who feel the festivities may be a touch too stimulating for the neuro-diverse.
And when the day draws to a close, you can always carry the fun on by heading down to the Victoria Quarter, the amusements on the prom or Marine Point. Summer's finally here, and it's in New Brighton, of course. Where else?
The New Brighton Summer Festival
Free - 27 – 30 July, 12 PM – 7 PM
The Dips, 118 Victoria Road, New Brighton
Find out more about what's on through the Facebook event page