It's our most striking, iconic and, yes, window-free waterfront building.
So it's no surprise that the Woodside ventilation tower's huge cliff-face of smooth, buff brick is the canvas for a suitably spectacular Eurovision glow-up.
The tower will be lit up all week with an eye-catching projection and light show spotlighting Eurovision and the 151st Open, which returns to Hoylake in July.
The ten-minute display is designed to shine right across the river – directly opposite the festivities in the Eurovision Village and M&S Arena in Liverpool. It runs from 9pm until 11pm every night between now and the grand final this Saturday.
If you can, head over the water for the best view - but you can see it from our side too. (Just be sure to be considerate of others in the area and park within marked bays or car parks within the vicinity of the waterfront if you're heading down to catch a glimpse after dark.)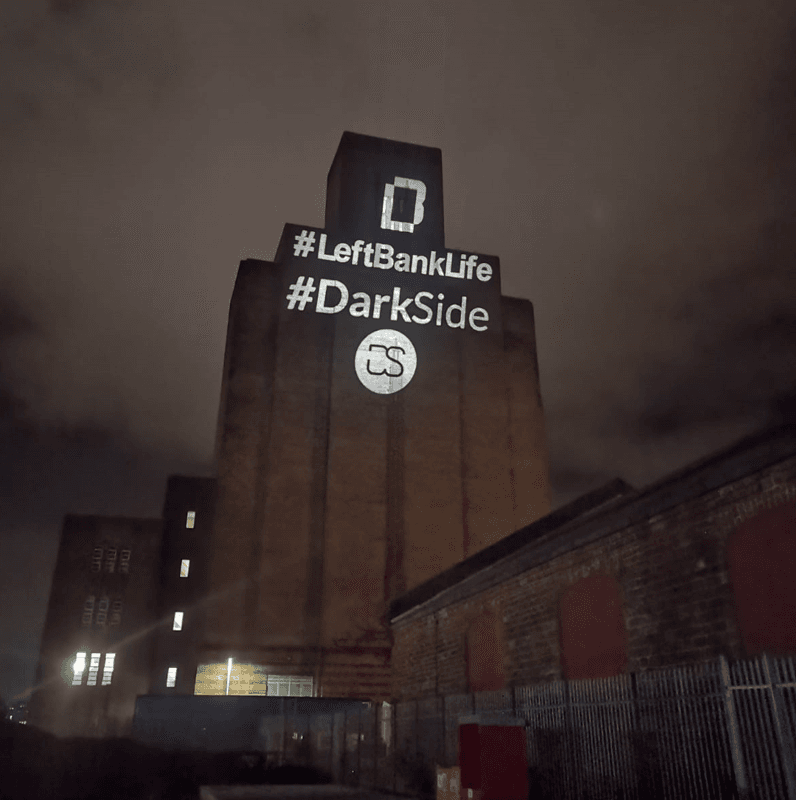 Devised by Birkenhead-based creative technology company Focal Studios it's as gloriously kaleidoscopic, colourful and eye-catching as the contest itself. And it's sure to turn more heads than the Croatian entry when the sun sets.
"We're really excited that the Focal team can showcase this incredible and historic building," says Focal Studios' Dennis Outten. "It's great that we can fly the flag for creative technology businesses on the Left Bank."
We're good at adding a splash of colour to our brickwork over here. But for Birkenhead's iconic ventilation tower, this is a one-week-only costume change: so don't miss it!
Learn more about Focal Studios online
Woodside Ventilation Tower
1 Pacific Rd, Birkenhead, CH41 1LJ