Around the same time his friends were plastering their walls with Transformers posters, Dean Paton was decorating his Birkenhead bedroom with pictures of the Boy King, Tutankhamun. As the Big Heritage founder admits: "I was a bit of a nerd."
"The history bug hit me hard in primary school," Dean says, "and it never really left." He recalls day trips with his parents to churches and old graveyards ("I suppose because they were free," he says), and of how something just clicked.
Dean looks around our U-Boat story interview spot; currently closed for a major rethink. Sliced up chunks of U-534 glint in the Woodside sunshine, weeds spike the wooden decks.
"I guess that explains why I'm here," he smiles. "There is work to be done."
Here, alongside the shimmering river Mersey, is where Dean's latest adventures in archaeology are about to unfold. For Dean and his award-winning Big Heritage team, archaeology isn't just about dusting down exhumed bones and super-gluing clay bowls back together.
It's visceral, and it's personal.
Unearthing, preserving and celebrating our heritage, Dean believes, is about the stuff that sticks us back together too. It's exhuming long-dormant old tram routes, it's taking a deeper dive than ever before into our role in the Battle of the Atlantic. It's finding new ways to tell old stories.
Birkenhead's U-Boat – one of only four surviving in the world – will soon form the core of an ambitious new, Big Heritage-operated waterfront discovery centre.
It will feature a huge new exhibition hall, a long-overdue celebration of Cammell Lairds' story, hitherto-untapped river viewing platforms above, and underground walkways below: allowing us to get within depth-charge distance of the ill-fated U-Boat's shattered and twisted hull.
"It's the first time I've got to work on a project in my hometown," Dean says, beaming, "and it feels like this is where everything's been leading to."
Not that Dean took a particularly direct route. At 23, he was working until the early hours in a downtown Birkenhead bar, missing his young daughter's bedtime stories and knowing that this wasn't the way things were supposed to play out.
"I wondered if it was too late," Dean says of switching from glass wiping to exam swotting, as a mature student at Chester University, and later as an MA graduate from Oxford.
"But as soon as I started my studies I knew I was ready for it. I soaked it all up. I was the one right at the front of every lecture!"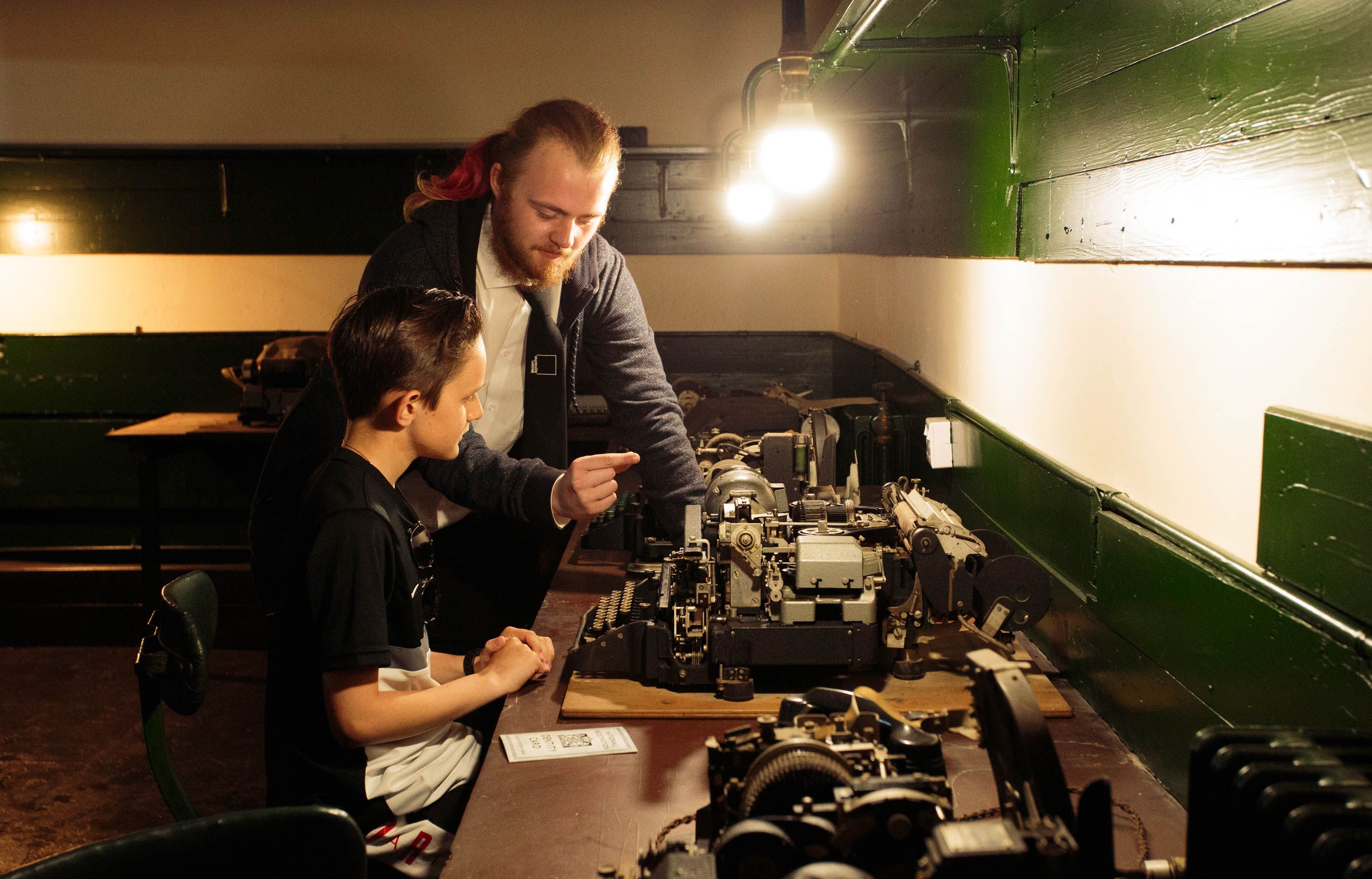 It was mid-archaeology degree that Dean discovered another untapped skill. It wasn't enough that Dean needed to fuel his own passions, he wanted to spread the word too.
"School teacher friends invited me to do a show and tell, bring artefacts in and get their kids interested in this stuff," Dean says. "The difficulty was that I was still working my day job, but the lessons went down so well they ended up paying for me to continue."
An idea started to coalesce in Dean's mind: heritage, history, the story of where we came from – was there a way to turn this into a career? Was there a way to tell this story afresh? To capture young minds' imagination in a way that, perhaps, the hushed halls of National Trust stately homes had failed to do?
"It was never about the money," Dean says. "I suppose I was a bit evangelical about it all. It's about having a sense of place. That concept of community pride might seem a bit overused, but to me it's everything. Knowing where you're from, where your story starts, is everything."
It's a story that might not involve epic battles, grand palaces or mythical wizards and green knights… but it's no less fascinating, Dean believes, for that.
"When I was growing up, I never read about the everyday history of a place. You never saw Wallasey back gardens on Time Team. It was always old ladies discovering Roman villas in their rambling Cotswolds estates," he laughs.
During his time completing his MA Dean applied for, and secured, a Heritage Lottery Grant to undertake an archaeological dig in Bromborough: a series of test pits to get under the skin of one of the Left Bank's most enigmatic, and ancient settlements.
"I really believe that archaeology is on your doorstep. It's everywhere," Dean says. "It's not about finding elusive battle sites, it's about shifting through our ancestors' rubbish. We're like the refuse collectors of history."
The Bromborough dig evidently mined a deeper, and richer vein than Dean anticipated. The initial £7,000 grant grew to an investment of £450,000, and the saving of the 'at risk' Court House in Bromborough, and a display of found objects in a temporary shop in the town centre.
In its wake came the Heritage Centre and Port Sunlight River Park.
Dean's work didn't go unnoticed. Soon, the Wellcome Trust came knocking – the international health charity invited him to curate a Roman medicine study, culminating in a pop-up exhibition in Chester.
"It was supposed to run for a couple of months, but we ended up taking on a permanent home at the city's heritage museum," Dean says. Chester might well have had its fill of bistros and twinset boutiques, but evidently visitors couldn't get enough of trepanning, the plague and the Black Death as well.
"We get around 50,000 visitors a year," Dean says, "Chester has so much potential. There's more history here than the walls and the centurions."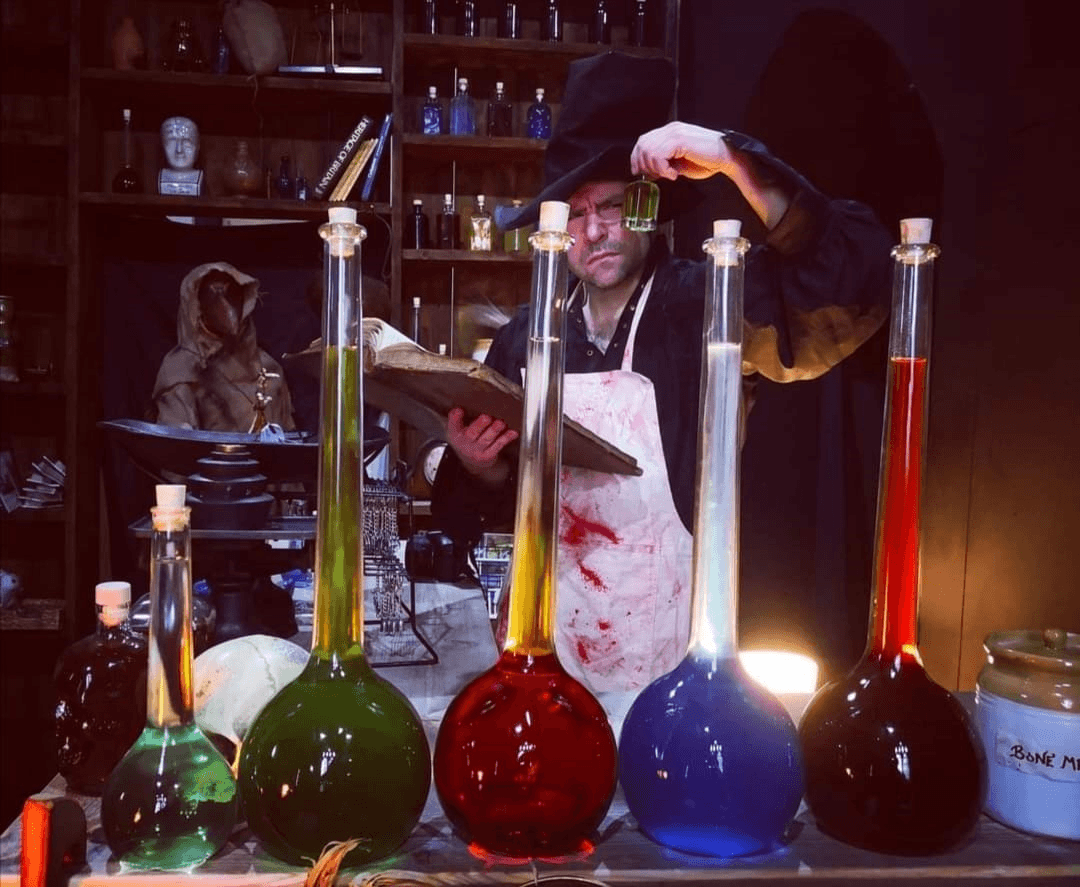 And there's more history right here too. As Dean and his team are determined to unearth, and connect, afresh, to our ever-evolving story.
Dean's portfolio now includes Liverpool's Western Approaches, following the lacklustre stewardship of its previous custodians. ("They had B&Q tables in the Operation Room. It was a pastiche," he laments.)
"We gave them a plan, and said we'll run it for you," he says. "They snapped our hand off!"
For Dean, places like Western Approaches – even reimagined and reinvigorated – are only part of the story he feels compelled to complete. Big Heritage's big idea? To create a campus of attractions: an ambulatory time-travellers' trip through our greatest hits: and misses.
"There's so much history here," Dean says, scanning the Left Bank waterfront. "It's brilliant that Woodside is getting a new landing stage.
"But people don't visit a town to admire its ferry terminal. There has to be a reason to disembark and explore further than the ticket hall. But, so far, less than 10% of people taking the cruise from the Pier Head actually do."
That reason might come when the U-Boat museum is complete in two years' time: "We see the Western Approaches and this site as two halves of the same story," Dean says.
The story – at least, our side of it – could potentially continue with heritage bus tours to Port Sunlight, Thingwall and New Brighton. It definitely will feature tram rides between Woodside and Dean's latest project, the Wirral Transport Museum.
"Join the dots together and you start to see a Left Bank campus of transport-related hubs," Dean says, throwing the soon-to-be-reopened Grasshopper Pumping station – designed to stop our train tunnels becoming underground rivers – into the mix.
Regeneration's green shoots and brick-clad apartment blocks, its wildflower-strewn new footpaths and industrious start-up hubs are real, and happening. For Dean, as for us, they're exciting portents of a coastline determined to get its groove back.
A new chapter in our Left Bank story. But, Dean believes, every new chapter needs a backstory too.
"Heritage and regeneration must go hand-in-hand," Dean says. "I could get all philosophical about how our heritage bonds us to our roots, and it does," he adds. "But, honestly, the buildings just look better, too.
"Where else are you going to get new developments, like Peel are spearheading, with those amazing docks and warehouses? Buildings like these could never be constructed today, so we need to preserve them, and give them a meaning to exist."
With Dean, it's never been about turning the Left Bank into some kind of open-air museum. It's about learning from our history, and bringing the best bits of it, proudly, into our future.
"This matters to me," he says. "One day, when I retire, I want to walk around here with my grandkids and say 'I helped to save all this'. I can't think of a better sense of achievement than that."
Neither can we.
My Big Heritage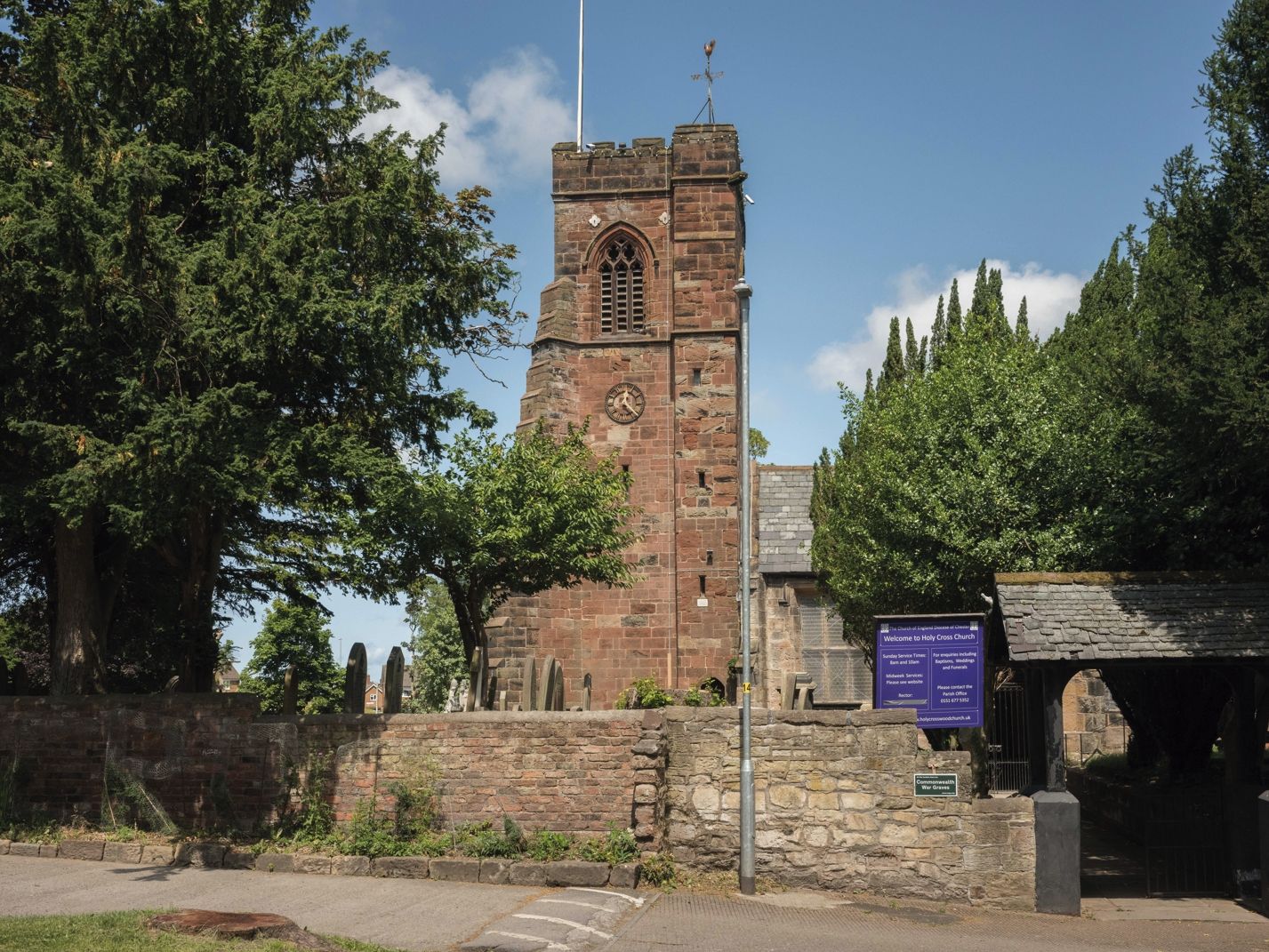 The five places that shaped Dean's history
Birkenhead Priory
An obvious gem, and one that I visited regularly as a child, so it has a special meaning to me. It also happens to be the oldest standing building in Merseyside.
Holy Cross, Woodchurch
My family are from Woodchurch. There's a late Saxon cross hidden in the fabric of this stunning church, which was the centre of the old village. I suspect it's much earlier in origin.
2a Price Street
Now a bar but once a workshop for the Della Robbia pottery. This company's highly distinctive pieces now regularly fetch thousands of pounds.
Shore Road Pumping Station
This was built to house a giant steam pump to keep the train tunnels under the Mersey free from water. This function didn't stop the architects creating an absolutely stunning building.
Bidston Windmill
The whole hillside is part of the story of so many Birkenhead childhoods, mine included. The views are spectacular, the village is steeped in history and the windmill is over 200 years old.
Stay informed about Dean's and Big Heritage's latest projects on their website