Summer's a time of uncertainty for most football fans, and the close season will be no different for Tranmere Rovers supporters.
Which players are staying, who's going, can a new manager inspire a promotion push, where will Ryan Reynolds stay when Wrexham visit, does he have time to read a script, where do we send our headshots…
One new signing fans should get excited for is a new hospitality venue in the form of Tranmere Garden. Construction began on the £2 million project last week, with the new site expected to be completed by the dawn of the 2023/24 season.
"We are looking to open the venue in Autumn this year which will be open to the public five, six days a week, as well as a fan park on matchdays, and also community use," Ben Harrison, Chairman of Tranmere Rovers Trust tells us.
"We are really looking forward to bringing a great new facility to Birkenhead for usage by the wider Wirral and Merseyside community," he adds.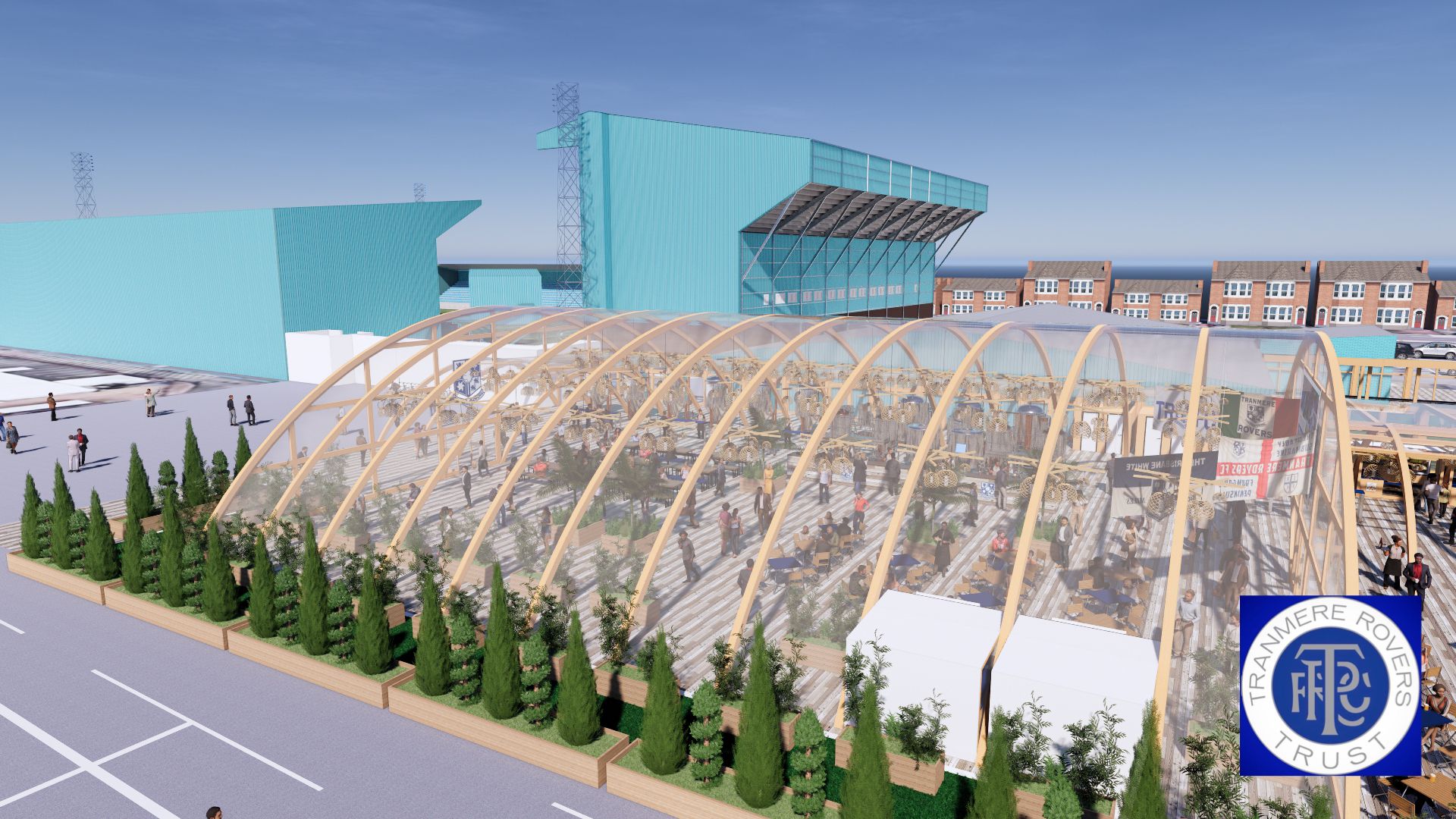 It's that last bit that interests us most. Tranmere Garden is set to be the Left Bank and Wirral's largest hospitality venue when open with the Trust already taking private-hire bookings for parties and events.
It's estimated Tranmere Garden will be capable of hosting up to 700 people, which is just over half the Town End paddock when full, if you need something to picture in your mind's eye.
700 people means a lot of space to make use of at Tranmere Garden, and Director William Franklin wants it to be a place for the whole area to make use of – not just football fans.
"We intend Tranmere Garden to be used extensively by local community groups and not-for-profit organisations" he says, and they're already fielding bookings for St. Patrick's Day 2024.
(It might make sense then to invest in a fixtures calendar for the coming season to avoid booking a Christening reception on the same day as a potential third-round FA Cup home tie against Manchester City...)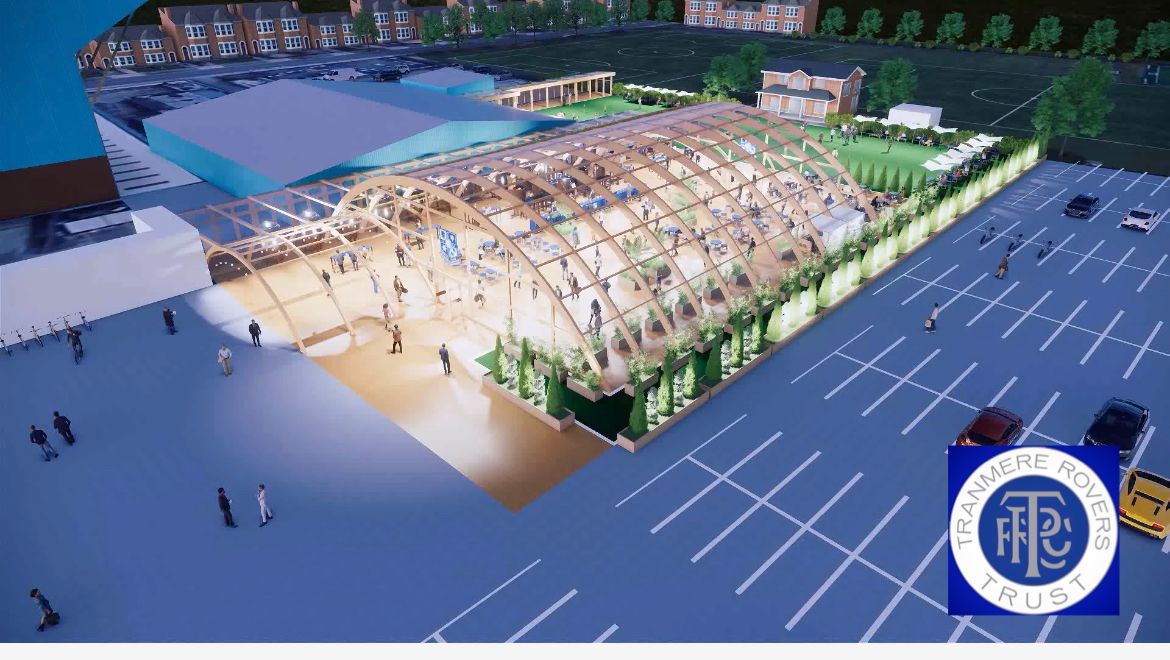 The Trust's plans suggest an environmentally-friendly 'garden concept', where natural heating and cooling processes help keep Tranmere Garden free of fossil fuels. The designs show the curved structure of Tranmere Garden as a bright space with natural light flooding into the venue.
The Garden captures rainwater which is reused to feed its bamboo, while lightweight construction methods, polycarbonate materials and glulam should all help keep the project's environmental impact low.
German Kraft Brewing have been named as a stakeholder in Tranmere Garden. With an on-site independent brewery promised, it wouldn't be too much of a stretch to suggest that their range of brews will complement the expected four food vendors (try a Klaus if you can get your hands on one).
Kick-off can't come soon enough.
(Images courtesy of Tranmere Rovers Trust)