We like the sound of this. Wirral MakeFest is coming to Birkenhead on 3 June to help connect local creatives and the rest of us who want to learn new skills.
MakeFest is fuelled by award-winning eco artist Alison Bailey Smith, Dr Diana Powell, CEO of Wirral Unplugged (which was recently crowned Organisation of the Year at Liverpool John Moores Student Union's Societies and Volunteering Awards), and John Howard of Wirral Code Club.
MakeFest is a brilliant local initiative that aims to give confidence to new creators, build communities, and help makers start on the path to sustainability - you can find out more about their work here.
"It's a passion project," said Diana. "We all have been volunteering our time to create Wirral's MakeFest since August 2022 and we've pulled in Pat Link from Neston Makerspace and Alina Robinson and a team of students from the University of Liverpool's Marketing Society to help."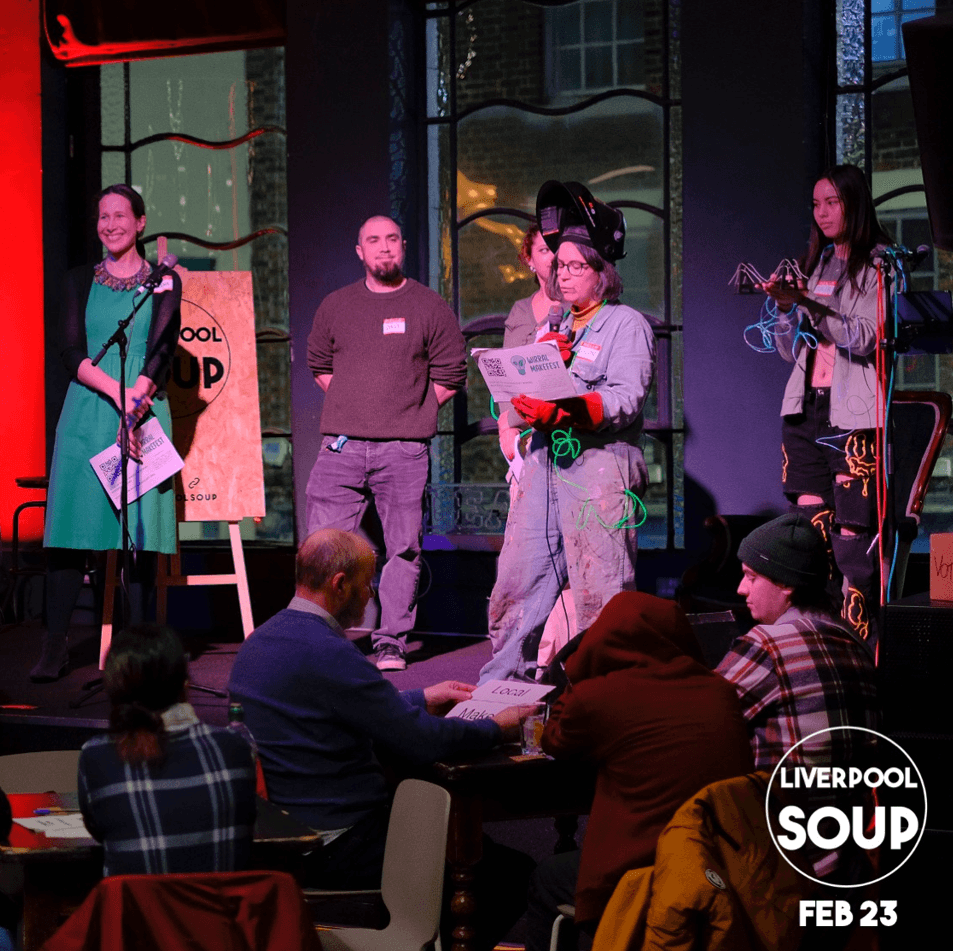 The trio have previously been involved with either MakeFest in Liverpool or similar creative projects locally for years, and have been working incredibly hard to bring Wirral's inaugural event to Left Bank.
Wirral MakeFest is free to attend and designed to give greater visibility to makers in all disciplines, from art to science, technology to engineering.
Held in both the Williamson and Birkenhead Central Library, with over 50 makers and a planetarium, the summer event hopes to encourage us to take up new hobbies, learn new skills and even explore new career opportunities.
"It's an active day for people to understand and get excited about what you do and make, whether that's in science, technology, engineering or arts. And it's going to be exciting!" says Alison.
We're there.
Saturday 3 June, 10 AM - 4 PM.
Across both the Williamson and Birkenhead Central Library.