What does it take to be an artist? Actually, we'll rephrase that. What does it mean to be an artist?
They're just two questions that the Wirral Open Studio Tour has been helping to answer for over a decade.
Now in its 13th year, the Wirral Open Studio Tour takes place on the weekend of 10 – 11 June between 10 AM - 5 PM. There are 51 studios to visit across the Wirral this year; the brilliant volunteer-led initiative is run by local artists and art lovers to help spread word of the amazing talent in our midst.
This year's Tour features 20 new artists exhibiting alongside regular and more established names on the circuit. That's more than 80 artists inviting the general public into their studios (and homes in some cases), not just to show their art but to paint a picture of how they produce their pieces and why.
Then, the questions slowly become more particular. What brushes do you use to create that effect? How much was that camera? Is being an artist a viable career? How and where do I exhibit my own work? What led you to choose this medium? How do you find the right work-life balance?
And then, maybe the most intimate question of all: 'Can I do this myself?'
"It's been a tough few years for us all, with Covid and now the cost of living crisis. But this year's show - our biggest so far - is bursting with colour, creativity and uplifting art, and our artists can't wait to welcome visitors to their studio spaces," Helen Smith, glass artist and a tour organiser tells us.
"And, of course what makes Wirral Open Studio Tour different from so many other exhibitions is that, at every venue, you will find the artists themselves ready to welcome you and show you around."
The Left Bank has a great pool of talented artists to visit this year from Wallasey to Eastham, all of who work across a range of mediums.
You'll find some of our picks below - our criteria has been to cover the whole of the Left Bank and choose a variety of mediums. Everyone taking part in the tour and beyond deserves some love, and you can do that by visiting the official site below:
Find all the exhibiting artists here on the Wirral Open Studio Tour website
Jacob Chan - Eastham
Ceramicist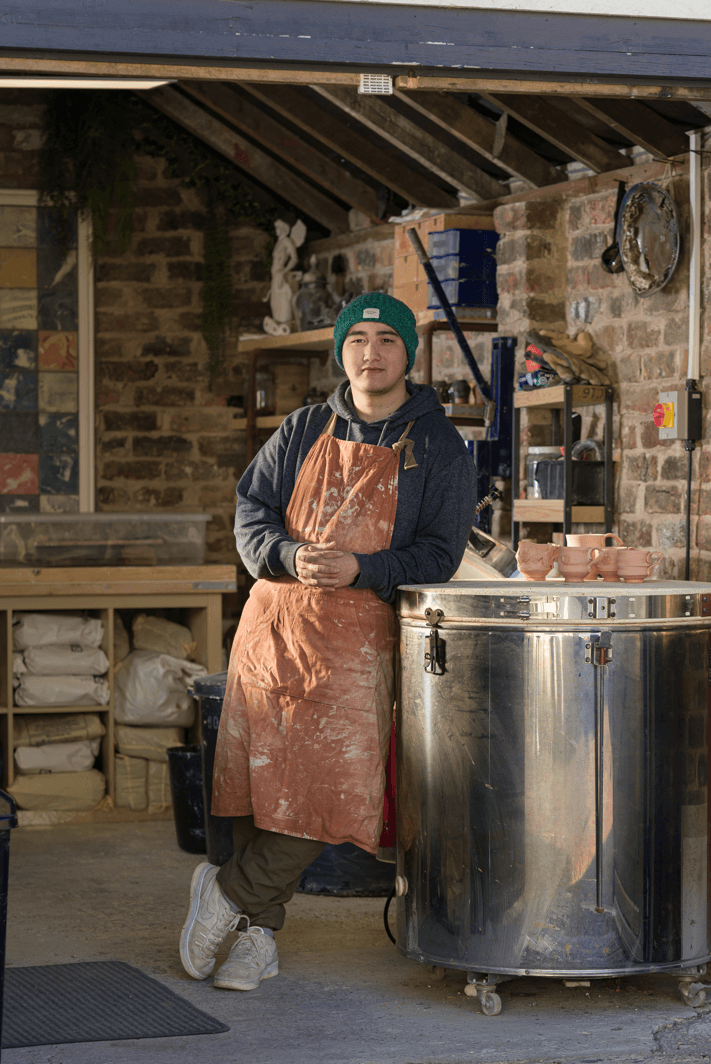 You might recognise Jacob from The Great Pottery Throwdown (and our lead image) where he was a finalist on the show in 2020 and produced some stunning sculptures. We can't find any clips of him making Keith Brymer Jones cry on YouTube, though…
An extremely talented ceramicist, Jacob draws his inspiration from his half-Chinese/half-English heritage and background to create fascinating shapes and forms, with surfaces typically decorated and finished with raw materials including other broken pottery pieces.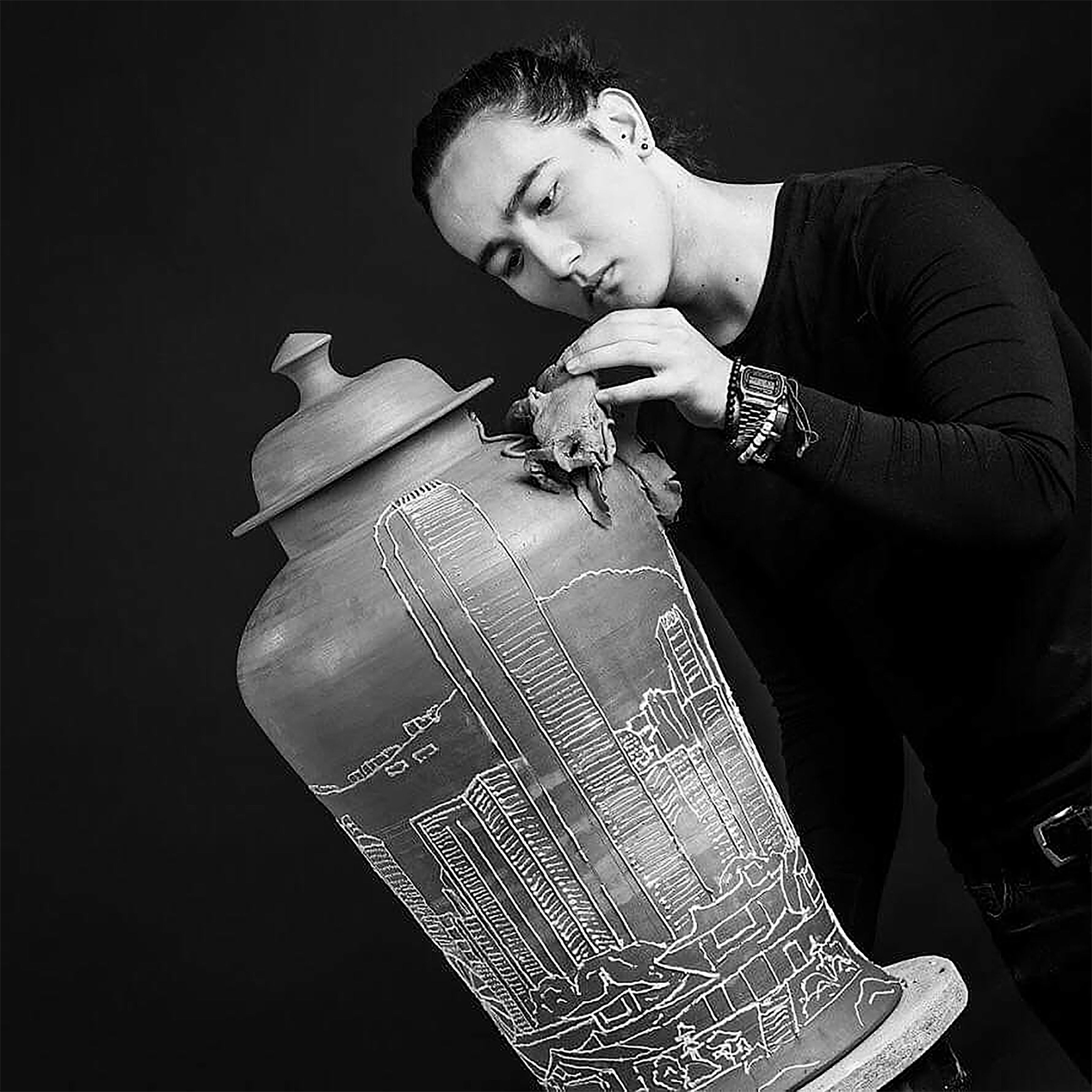 "It's an absolute pleasure to have been selected and be able to take part in this year's Wirral Open Studio Tour," Jacob tells us.
"It's an event I've grown up with, and I've visited many wonderful artists and studios myself over the years which has given me the inspiration, determination and passion to one day be able to open my own studio to the public, and give back that which I have gained."
140 Eastham Rake, Eastham, CH62 9AD
The Jacob Chan Ceramics website
Rachel Brewster-Wright – Birkenhead
Photographer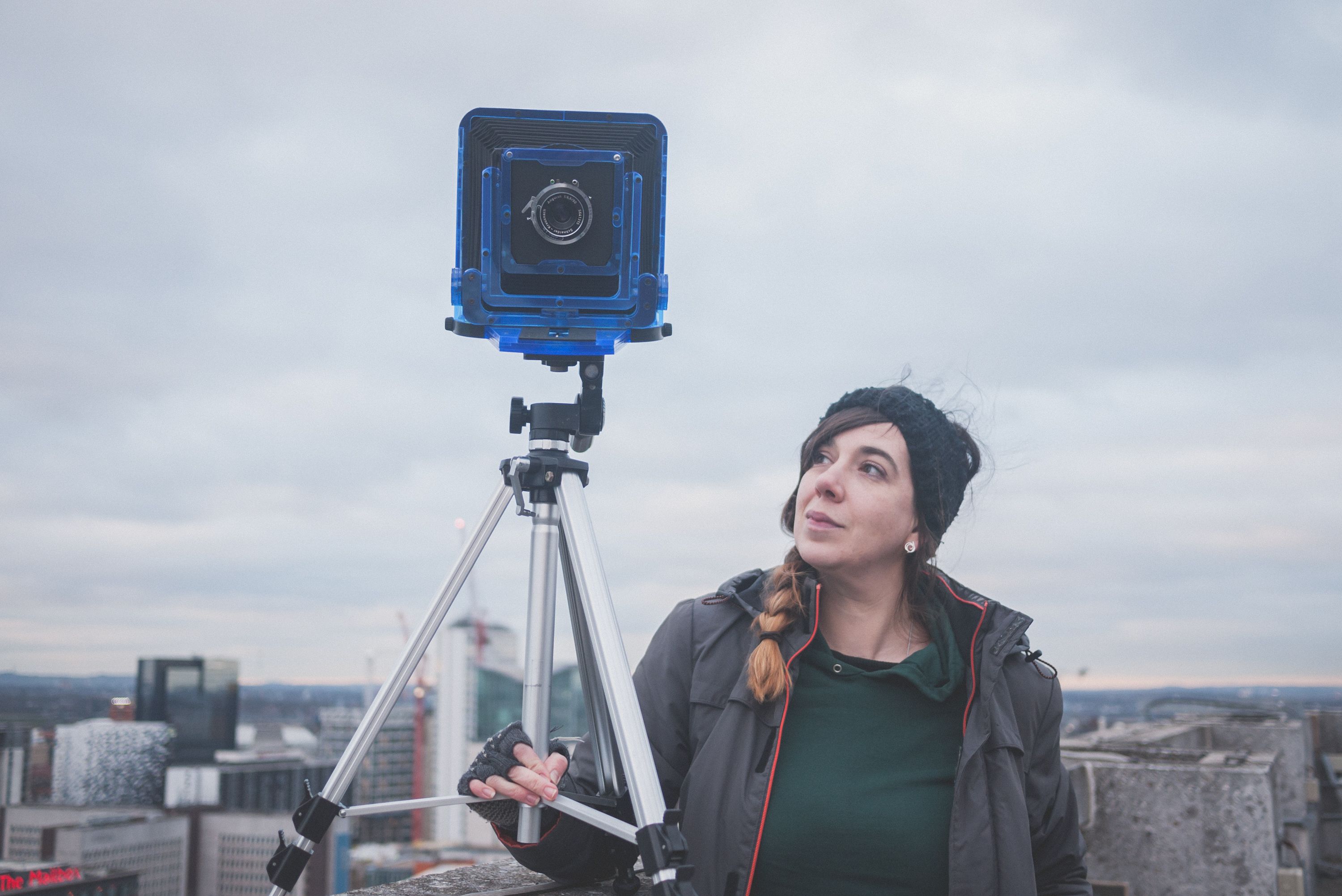 Rachel Brewster-Wright is a specialist in analogue photography. She's an award-winning educator in the subject, too, and is a Darkroom Educator for Ilford. Rachel has also published a book on the subject: The Ultimate Film & Darkroom Workbook.
Her talents are reflected in her art. Rachel runs Little Vintage Photography and works across many classic mediums including 1840's cyanotype and pinhole through to large format cameras. She runs regular workshops to help people discover the world of analogue photography and produce pictures in more mindful ways.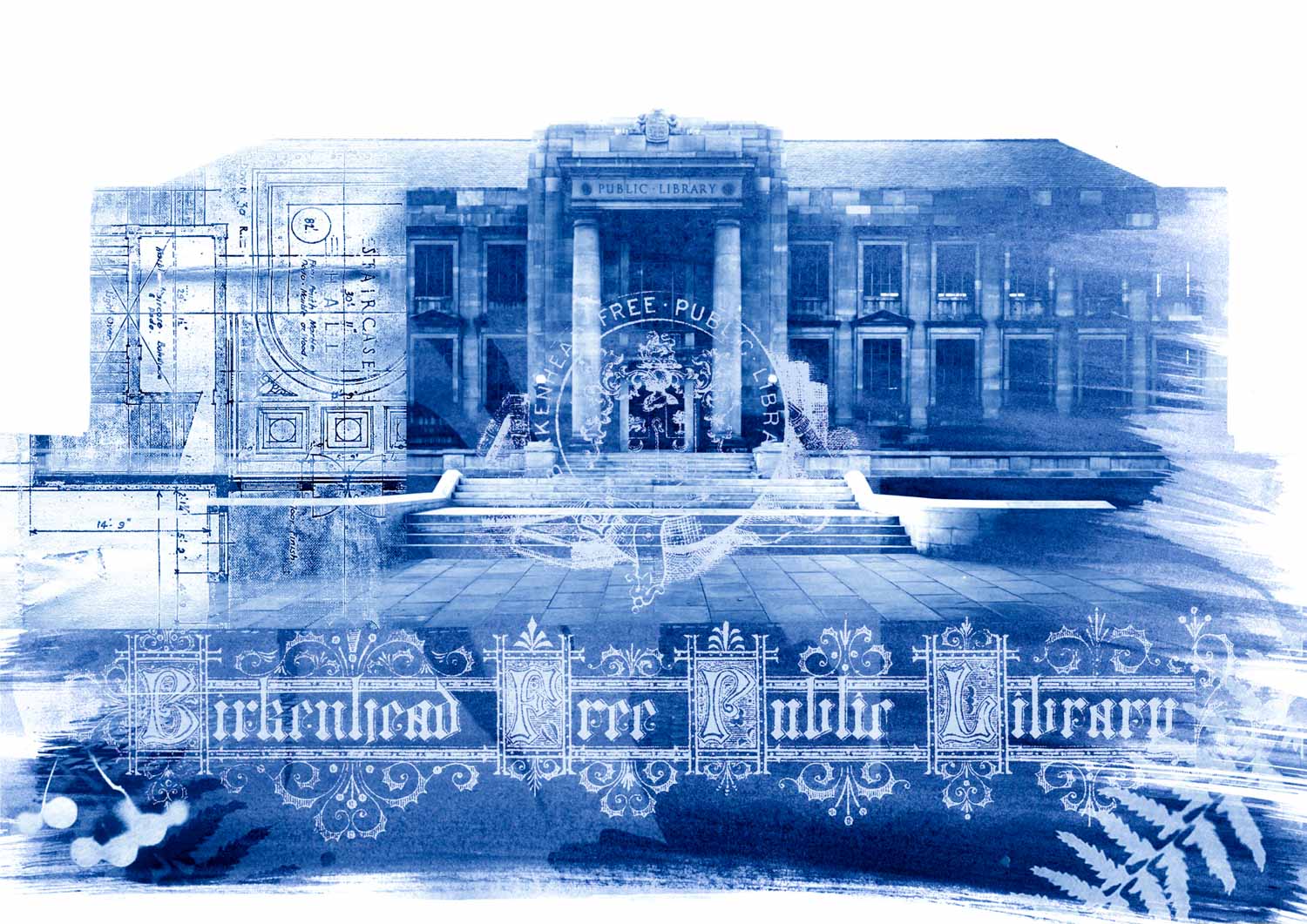 "I'm incredibly excited to be joining so many talented makers and creators this year and can't wait to welcome artists and art lovers alike to my new natural light studio space and darkroom in The Old Bank and Vault," Rachel says.
"I'm really looking forward to offering people a chance to explore the fascinating world of analogue photography, either by revisiting a process they've used in the past and inspiring them to get their film camera out of the attic once more. Or, perhaps, by entering the magical world of the darkroom for the first time and discovering new artistic possibilities."
This part of the Tour also opens a day earlier from Friday 9 June, 6 PM - 9 PM
1 Hamilton Square, Birkenhead, CH41 6AU
Visit Little Vintage Photography online
Little Vintage Photography's Instagram
Clare Chinnery – New Brighton & Wallasey
Painter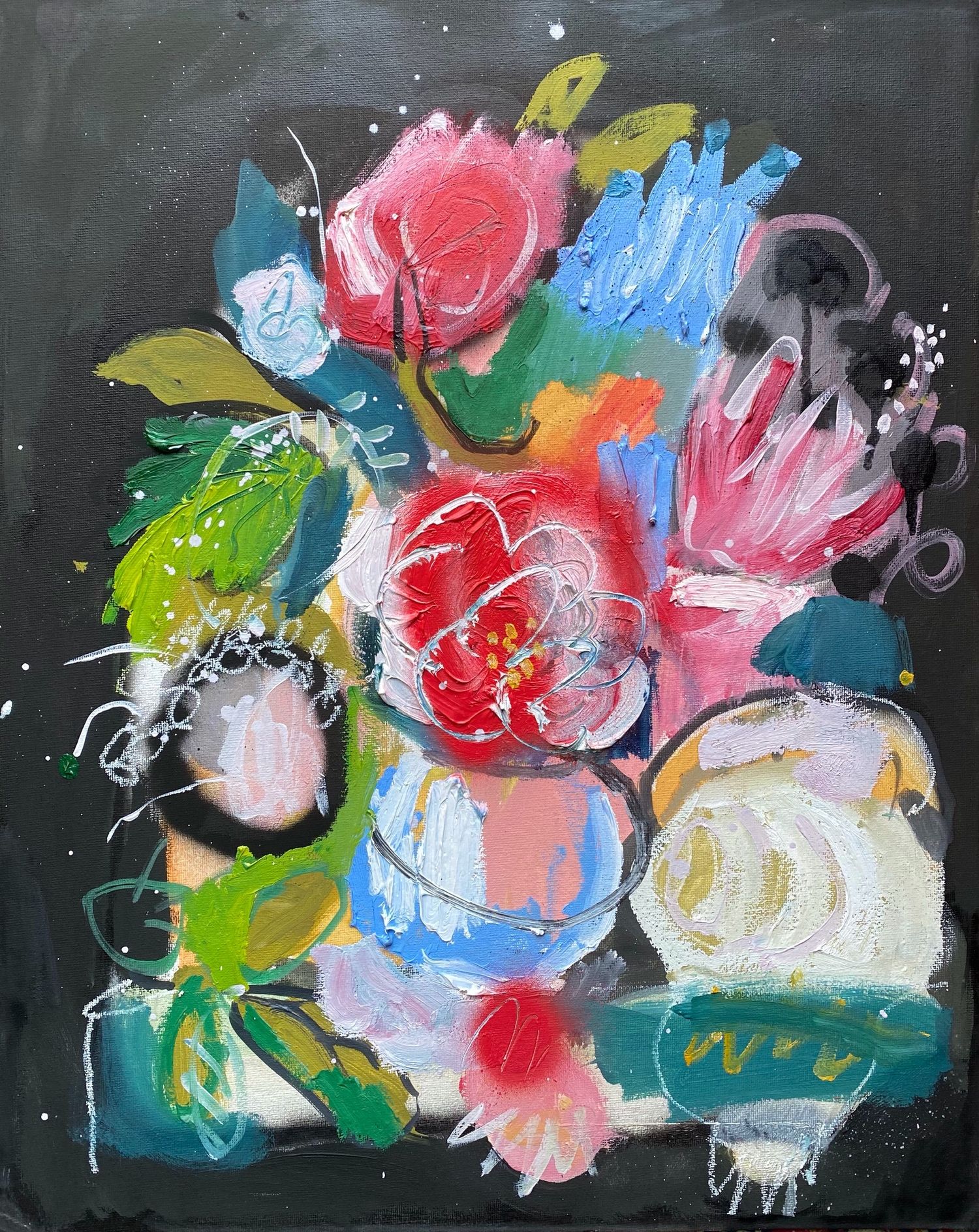 Professional painter Clare Chinnery has been honing her craft for years, initially studying Fine Art Painting at Liverpool John Moores University where she first developed her abstract style.
Clare's art has been exhibited internationally and she counts Vanitas amongst her inspirations. Clare works to capture light and shape in unique ways and explore colours and textures through a mixture of acrylic spray paint and thick impasto oils.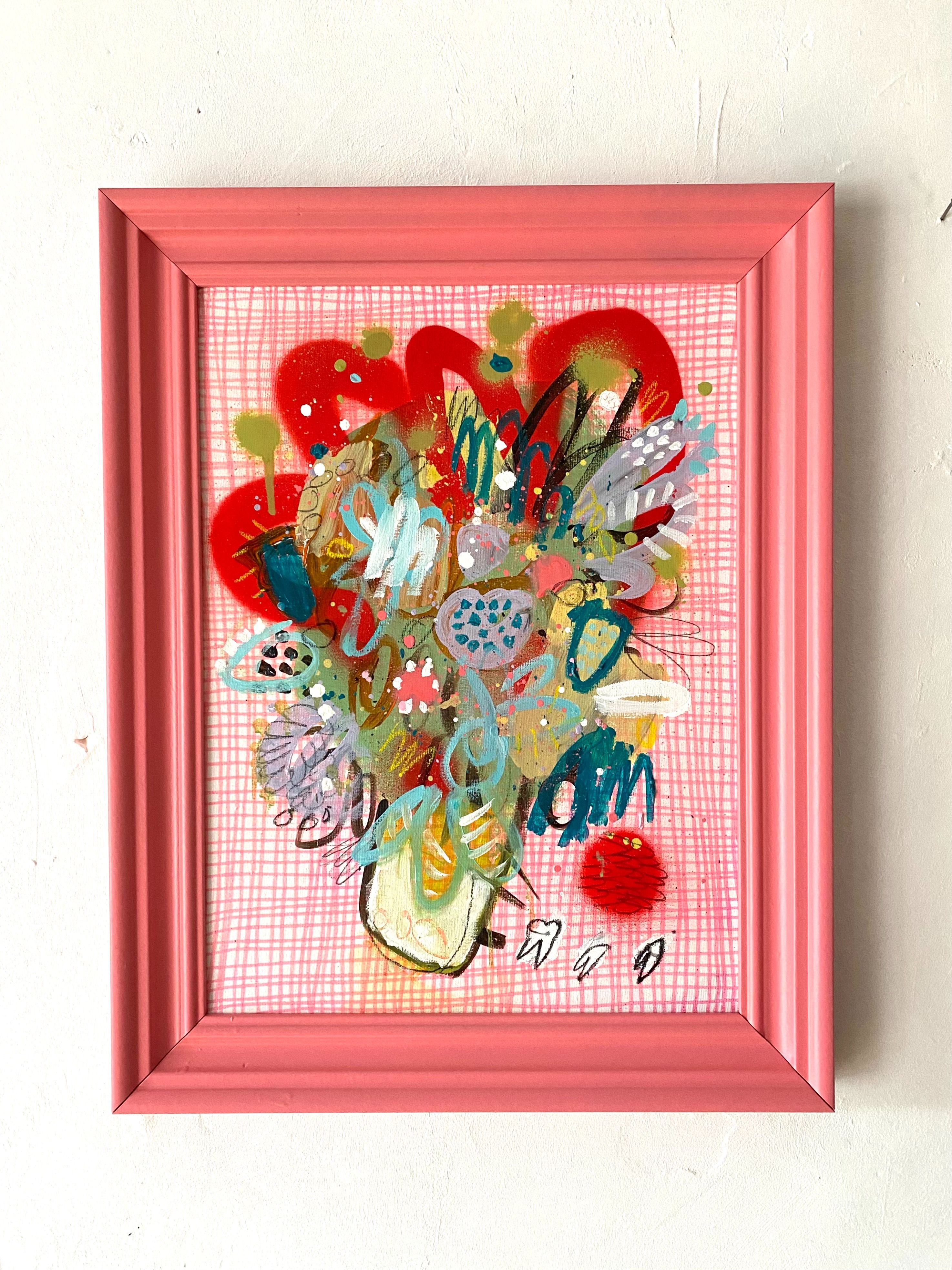 "I am new to WOST and I'm really excited to be unveiling my studio to the public for the very first time! [The Tour is] a great opportunity for artists to elevate their presence within the local art community, while simultaneously connecting with fresh audiences," Clare says.
"My aspiration is not only to ignite inspiration in others but also to receive feedback and find inspiration from the diverse perspectives of others."
163A Withens Lane, Wallasey, CH45 7NG
See Clare's work on her website
Find Clare Chinnery on Instagram
Jo Vickers – Oxton
Mixed Media Artist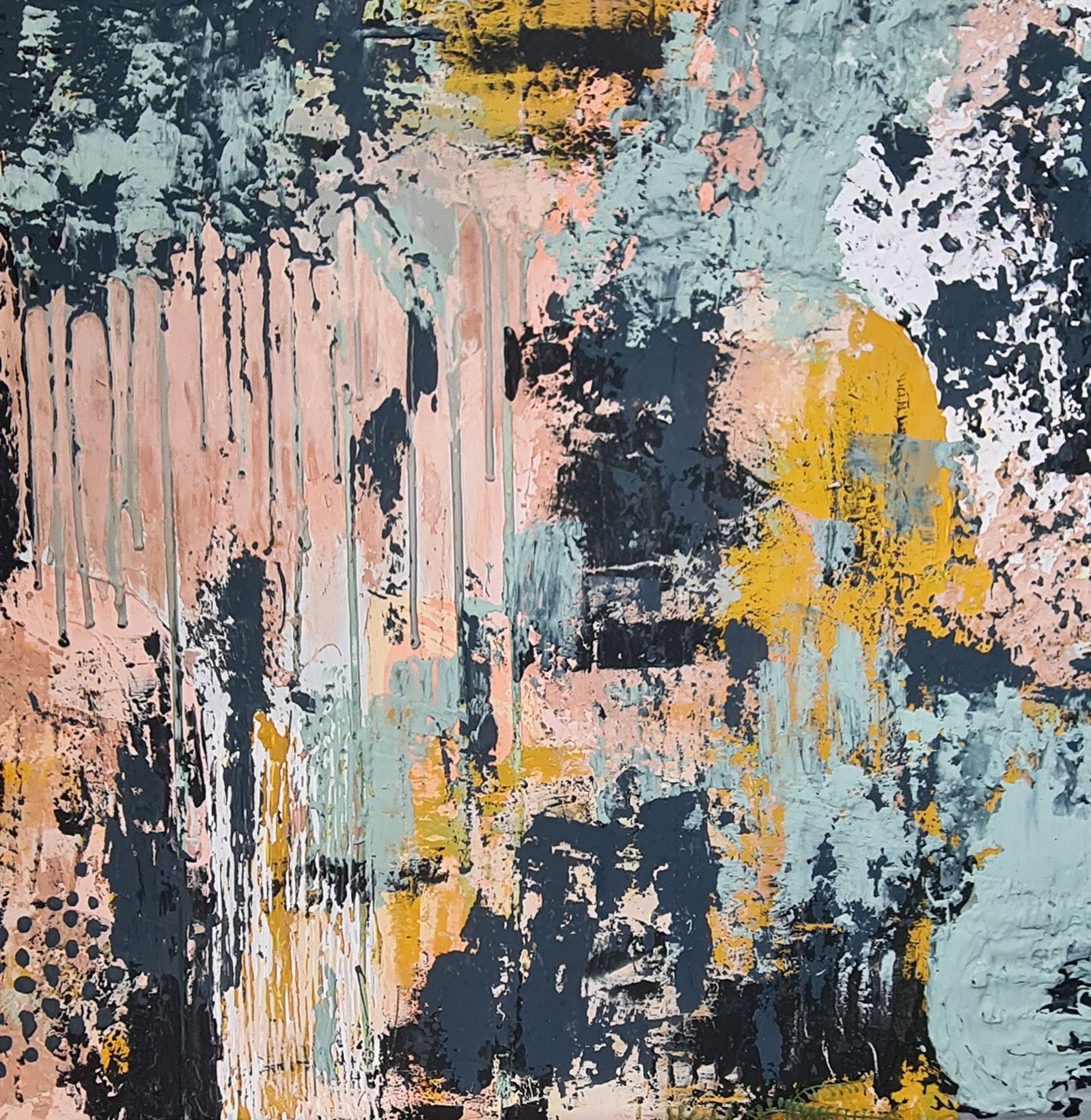 Jo Vickers has been an artist for a while, but her perceptions of her own work have changed since she was diagnosed with ADHD in 2022. She's learned to see where her mind takes her, and feels she is producing more free-flowing dynamic pieces than she was pre-diagnosis.
A mixed-media artist, Jo's abstract works aim to blur the line between sculptures and paintings, and she uses a range of materials including mineral-based resins to get there. Her experimental pieces are a fascinating window into an artist embracing changes to her mental health in positive, creative ways.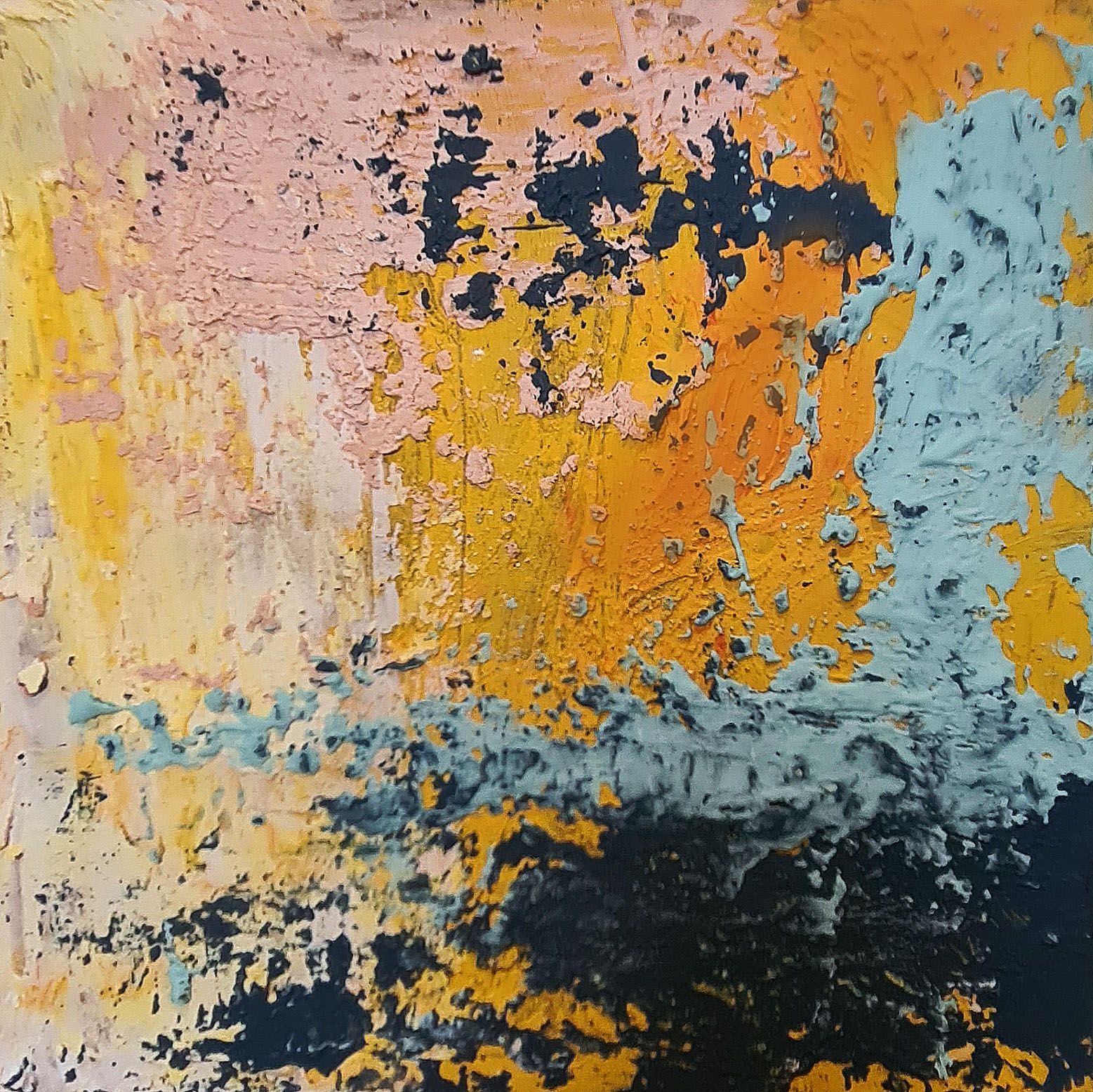 "I love having the opportunity to share my work with visitors and giving people a glimpse behind the scenes," Jo explains. "Being an artist can be a solitary pursuit at times, and events like this are a chance to feel connected to the community."
"This year I'll be opening up my home studio after always having exhibited in a shared space before. This will give me a chance to show more of my process, and I hope people will come along and enjoy the garden too!"
14 Bennetts Hill, Oxton, CH43 5RZ