At any point on the Left Bank, you're only a short walk from green outdoor space.
That could be the manicured acres of Birkenhead Park or Hamilton Square Gardens, or wilder, spaces like Bidston Hill, where I find myself on a Tuesday evening, chatting with Duane Chong, founder of Grow Wellbeing CIC.
Duane and his team are on a mission to help people – like me – return to the earth, through outdoor classes and experiences across the Wirral.
"The people that come to our training want to connect with nature," Duane tells me, "and that's something that, maybe, they haven't had the opportunity to do before."
Grow Wellbeing offers its own training courses and also works with professionals who offer specialist sessions for schools, community groups or individuals. "Every one of our trainees loves the immersive experience of training outdoors," Duane says.
Grow Wellbeing set down roots in 2018 after Duane left his career in community education, and introduced the idea of using the outdoors to deliver primary curriculum.
He tells me about woodland environment training he provided at the Bidston Hill site with a group, which he calls a 'spiritual experience'.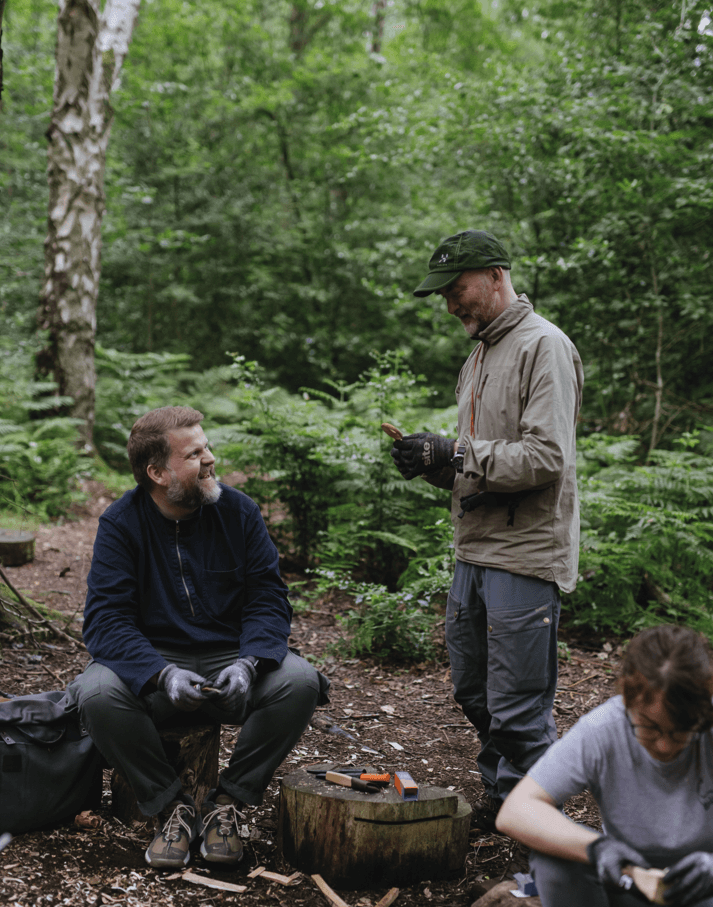 "Last weekend, we had a training group in the woodlands in Bidston Hill," he says.
"At the end of the second day, after learning new skills, cooking together, doing activities and games together and playing together, they were so emotional, so uplifted. They really bonded as a group."
The Bidston Hill site used by Grow Wellbeing is just up the lane from Tam O'Shanters farm, a little slice of country just ten minutes from the north end of Birkenhead.
"You might think you're in the middle of nowhere on our site," Duane says. "Dive even deeper into the woods and you won't hear a soul."
As Duane says, this easy connection to wild outdoor spaces is something the Wirral is blessed with.
"Royden Park is another example, as is Eastham Country Park, where you can just meander through the woods in perfect peace," he tells me.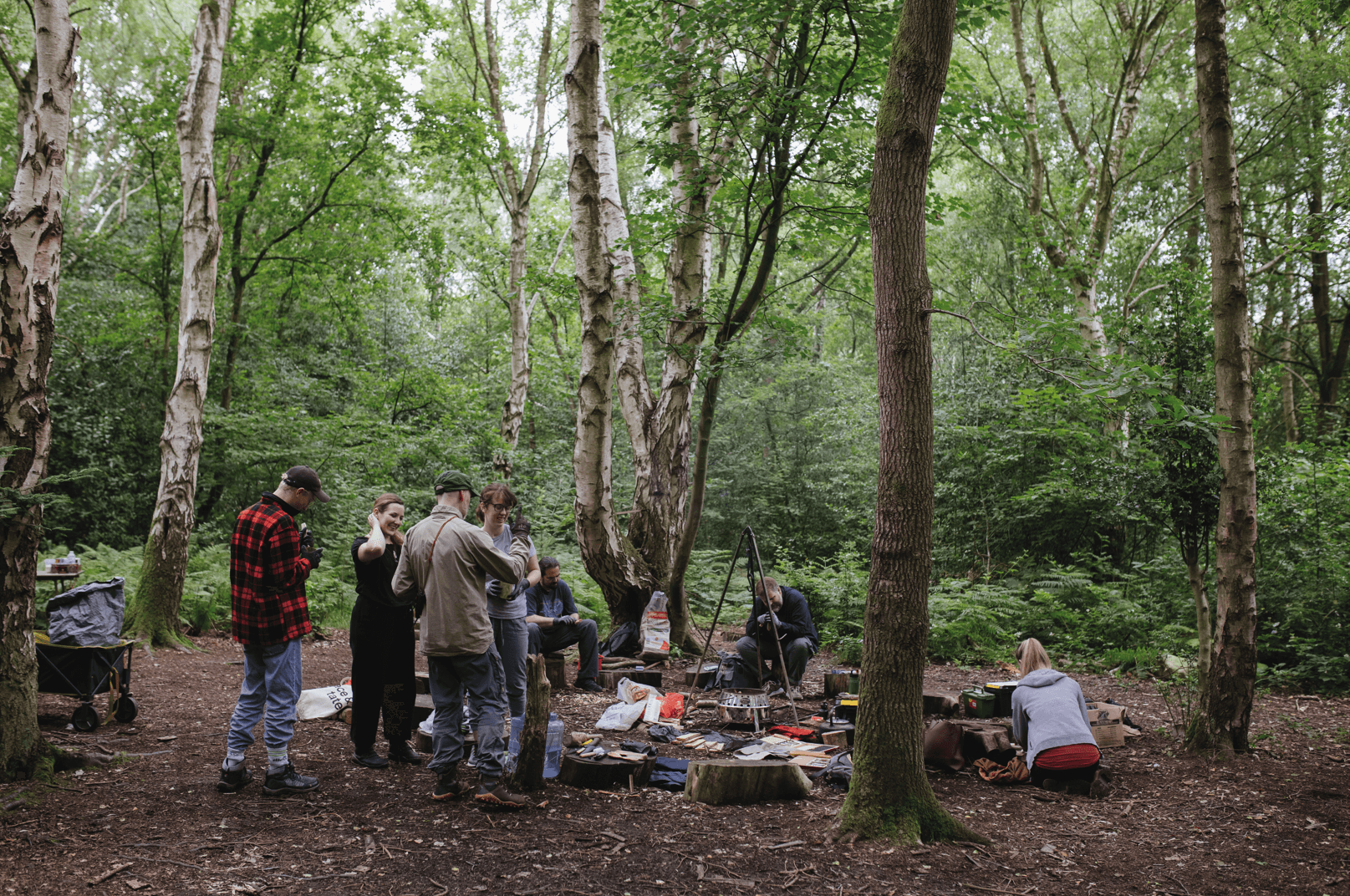 "And there are places like Red Rocks, between Hoylake and West Kirby on the coast. These are places where you can go off the beaten track and appreciate the trees, plants and birds."
Duane tells me about research taking place by Derby University's Nature Connectedness Research Group, which studies the benefits of getting people out into spaces like this.
"The project has come up with a number of principles, including the beauty, the immersion, of being involved, being engaged, connecting with nature. It's not just going to the park, but actually making that connection.
"Being in nature – even in a light touch – is good for our soul."
After sitting with Duane and the participants of his Tuesday woodcarving club for a couple of hours on Bidston Hill, I'm sure that he's right.
Country Boy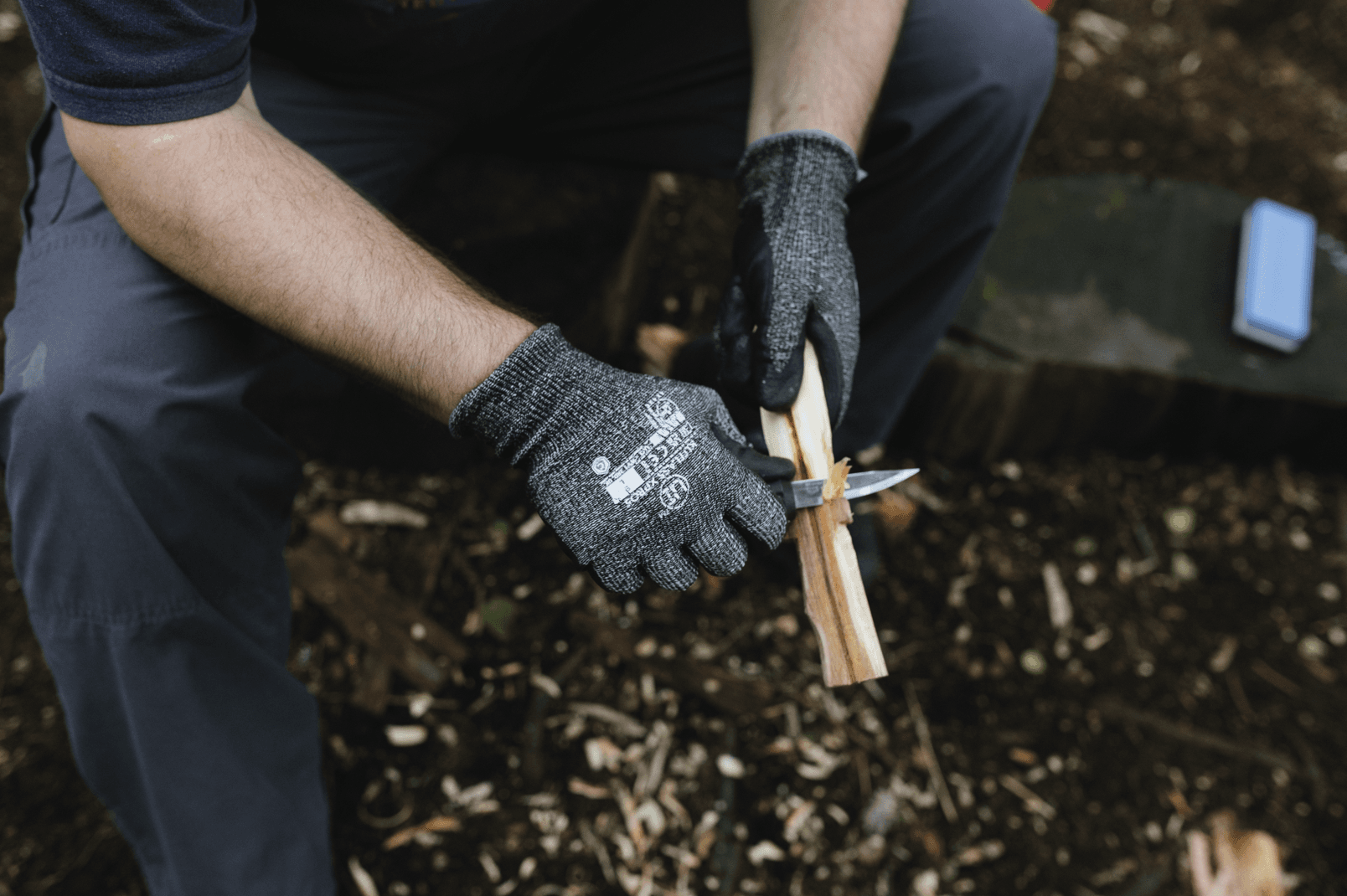 Andrew Beattie makes a spoon on Bidston Hill.
Just ten steps from the road into the encampment and the sounds of the road disappear, replaced by the chirping of birds. I'm ready for this.
I want a spiritual experience, to feel uplifted, I tell myself. I feel determined to make the most of the experience here in the woods, away from my desk and my very urban life.
I take my seat on a stump. I'm introduced to Jim, our group's leader. A fellow course member, Mark, tells me he's on lesson two. But he, like me, has never tried anything like this before. I feel less unprepared.
I've always liked the idea of making something from a bit of wood. My grandad was a carpenter, and I remember watching him build our kitchen as a kid.
I'm handed a piece of wood. I wonder what my grandad might make with this? There isn't enough wood for a kitchen cabinet, but maybe enough for a small spoon.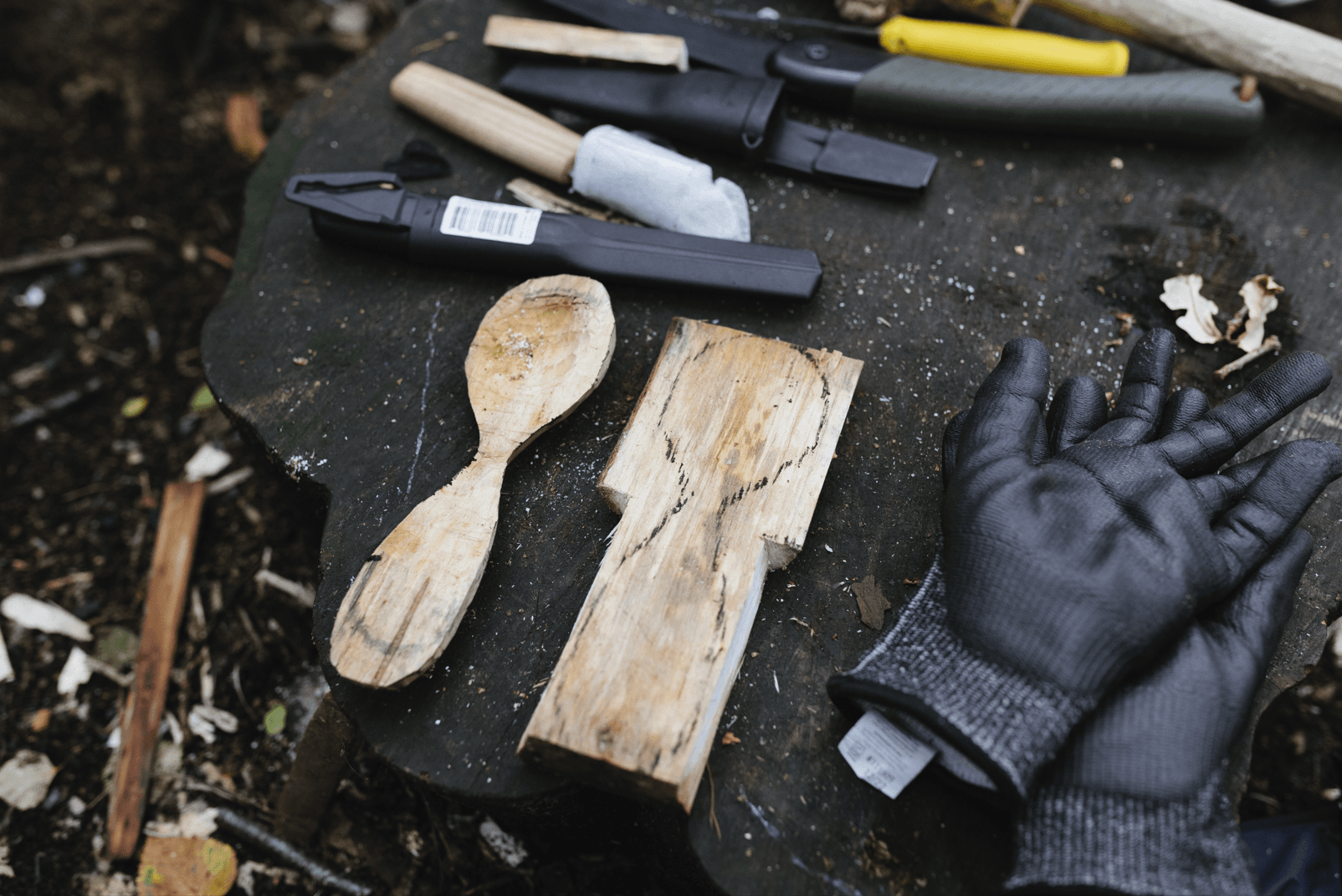 For the next hour, I sit and take little bits of wood away from the lump of wood. Jim comes over and gives the odd instruction here and there, but mostly it's just me and the tools and the quiet of the woods.
I stop an hour or so later, taken out of the flow by the smell of burning wood. Jim and Duane have lit the fire in the middle of the circle to boil water for tea.
The group breaks and we enjoy tea and biscuits and are joined by a visitor from the farm who brings us fresh honey from his beehives.
As the session comes to an end, I don't feel ready to leave. None of us do.
We sit and chat for a while longer as we pack up the tools. I feel relaxed here.
And I made a spoon.
Find out more about the courses on offer at Grow Wellbeing by visiting their website
Image credits: Emma Case