Liverpool's Dig Vinyl is expanding to the Wirral, opening its first shop this side of the Mersey on West Kirby's Banks Road on Saturday 4 November.
The second outing for the brilliant independent music haven - at the old Slipmat Records unit - has a strong Left Bank connection, too. Dig Vinyl will be strengthening its partnership with Future Yard to showcase music from emerging artists playing at the Birkenhead venue.
"We're thrilled to be able to branch out over the water and join the vibrant and buzzing creative scene on the Wirral. We're looking forward to meeting some new regulars and expanding our offer to cater to the tastes of the local community," manager Yvonne Wynne tells us.
"Whether you pop in for a dig or drop by to trade or sell some of your collection - we can't wait to see you in our new space!"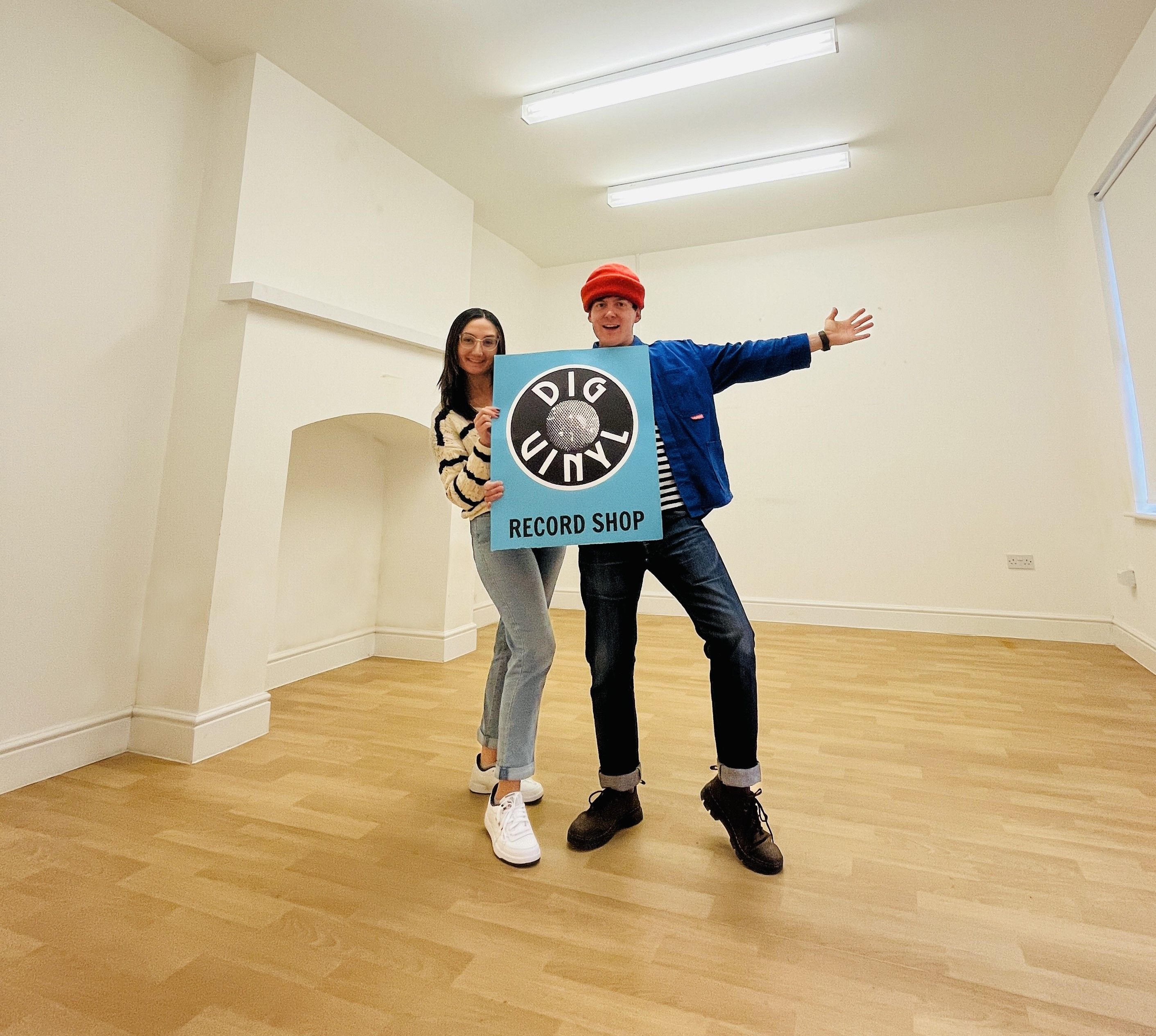 Dig Vinyl currently partners with Future Yard every quarter to organise the CRATE Vinyl & Craft Beer Market – a great way to discover new tunes from independent artists in the area and have a top brew (we grew quite fond of Glen Affric's Dazzle Ships lager during the Future Now festival, FYI).
Dig Vinyl will also be working closely with New Brighton's SUP Shop, displaying a revolving collection of screen-printed gig posters from owners Toucan Tango's recent Onamatoposter exhibition at their new West Kirby home.
It's the first step in Dig Vinyl's mission to collaborate with local bars and other organisations across the Wirral, so if you have an idea for an event, don't be shy and give them a shout.
Liverpool's Dig Vinyl can be found above Resurrection on Bold Street and is a popular hangout for anyone with a love of vinyl culture. Dig Vinyl also stocks CDs, cassettes, classic music memorabilia and more – expect more of the same from the West Kirby locale.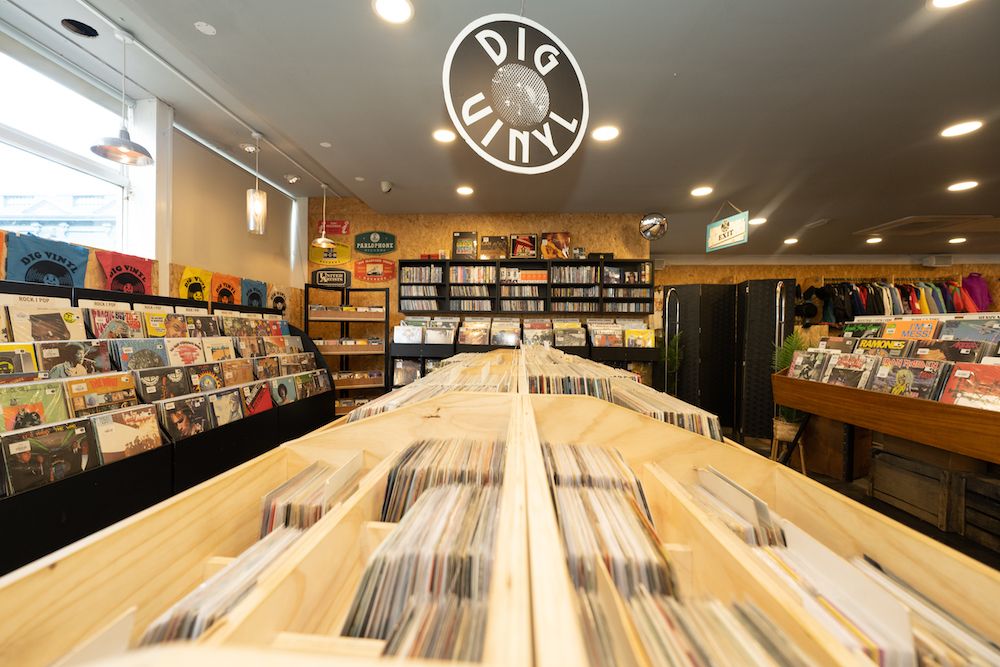 Alongside showcasing the best of the Left Bank's and wider Wirral's local talent, we like Dig Vinyl's love of music. Yvonne, Elliot Hutchinson, Danny Fitzgerald and the team at Dig shared a monthly radio show at Melodic Distraction, finding and promoting amazing local talent and work extremely hard to introduce people to new sounds and formats.
Which we think is especially important after hearing about the closure of Melodic over the weekend, which was an amazing local musical community across the Liverpool City Region to be part of.
We believe the relationships fostered between those at Melodic will continue to burn bright; a community like that just can't be snuffed out, and we think Dig is one of the best ways to carry it on and help fill that gap – especially on this side of the Mersey.
(Dig Vinyl will be having a soft launch on Thursday 2 November with an afterparty, with the shop open from Saturday 4 November - keep an eye out for more details on their Facebook page and X feed.)
Dig Vinyl
156b Banks Road, West Kirby, CH48 0QB