"The Borinda bamboo we use is a sustainable building material that's grown and harvested locally in Ness Gardens," says Becky Bryson.
Moreton-based Becky and New Brighton's Alex Herring love the fast-growing plant. So much so that they're part of the Imagine Bamboo is Everywhere public art project taking place at Wirral Country Park on Saturday 19 August, 11 AM – 4 PM.
Imagine Bamboo is Everywhere is a free event that wants to show the benefits of bamboo as a sustainable material and its potential creative and commercial properties.
Shows can also be found across the Liverpool City Region throughout next month, and features dancers, gymnasts, street performers, parkour experts and others interacting with interlinked bamboo structures and artworks in creative ways.
Workshops are also at Imagine Bamboo is Everywhere, giving you a chance to bend, make - but hopefully not break - and play with the plant to see its potential for yourself.
Outdoor arts specialists Imagineer have teamed up with artistic director, Orit Azaz, to put on the shows which eat, shoot and leave Merseyside after the Sefton Park event on 26 August.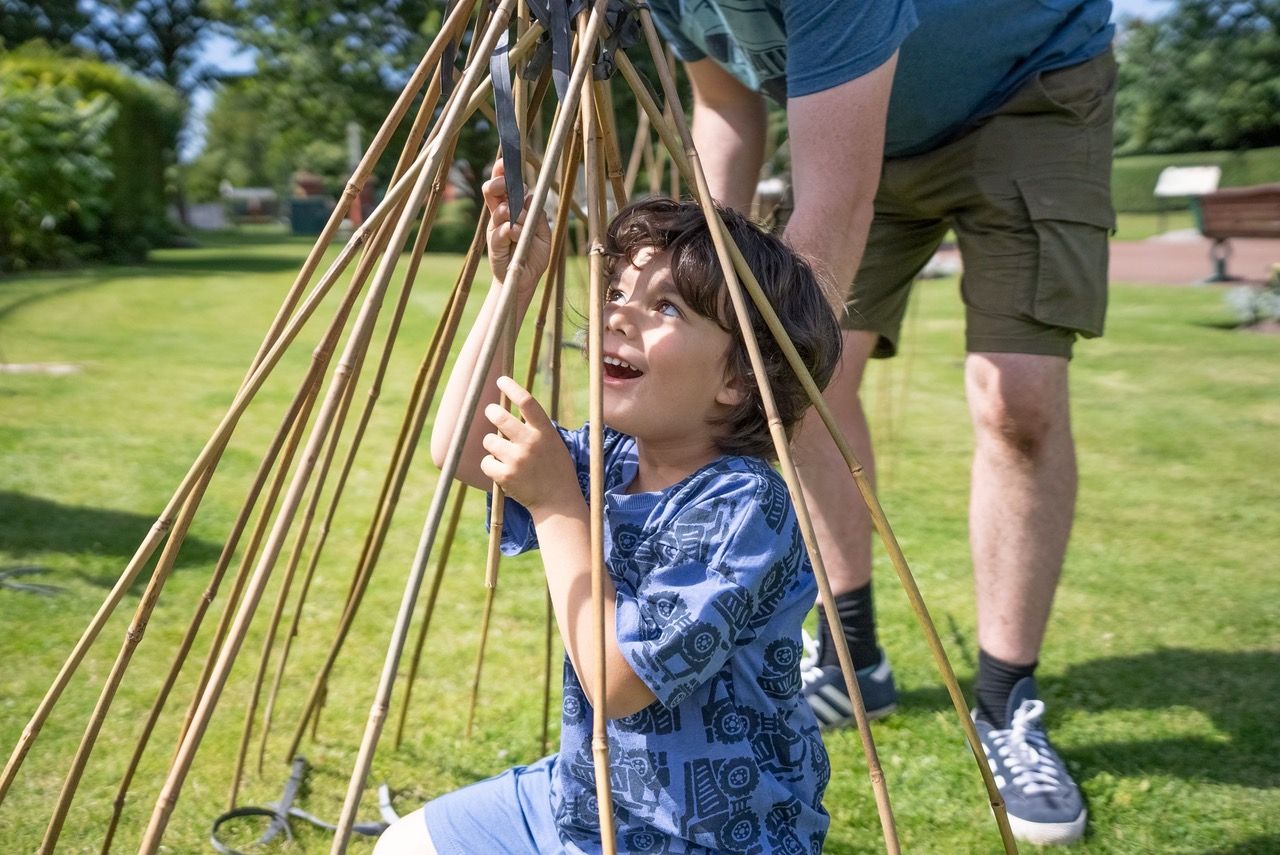 Orit and Imagineer have recently held a casting call for the shows, too, so we're hoping to see an ensemble of Left Bank performers show what they can do with such a lithe, flexible and strong material like bamboo.
We saw and felt just how effective bamboo can be at the first Wirral MakeFest at the start of June. We met with Karen of furniture-upscaling business Re-jigged at the Williamson, who showed us first-hand how much better for the environment bamboo can be for craft projects compared against more traditional materials such as plastic.
"I hope it will go some way to help people understand how versatile and sustainable bamboo is as a material and how we can think differently about the materials we choose to use for design and building," Orit Aziz says.
Is bamboo the future of the Left Bank? Get down to Wirral Country Park in August and find out for yourself.
Imagine Bamboo is Everywhere
Free - Saturday 19 August, 11 AM – 4 PM
Wirral Country Park, Thurstaston, Wirral, CH61 0HN