"I see creativity as a vital part of living well and seek to provide the space and joyful connection that enables it to flourish."
Bundles of willow withies can often be seen stacked against the walls of Wellington Road Art Studios in Oxton which Marie Louise Williams founded in 2011.
In the decade that's followed the creative hub has become a core community staple - not just to Oxton, but across the Wirral - with Wellington Road connecting artists from all backgrounds and skill levels through its arts and crafts workshops, resources and overall supportive, friendly vibe.
"I teach basket-making and print-making," Marie tells us, explaining that her Willow Workshops cover everything from the different varieties and treatments of willow, how to harvest it and source it and, most importantly, how to turn a simple thin wand of willow into stunning sculptures, baskets and other works of art.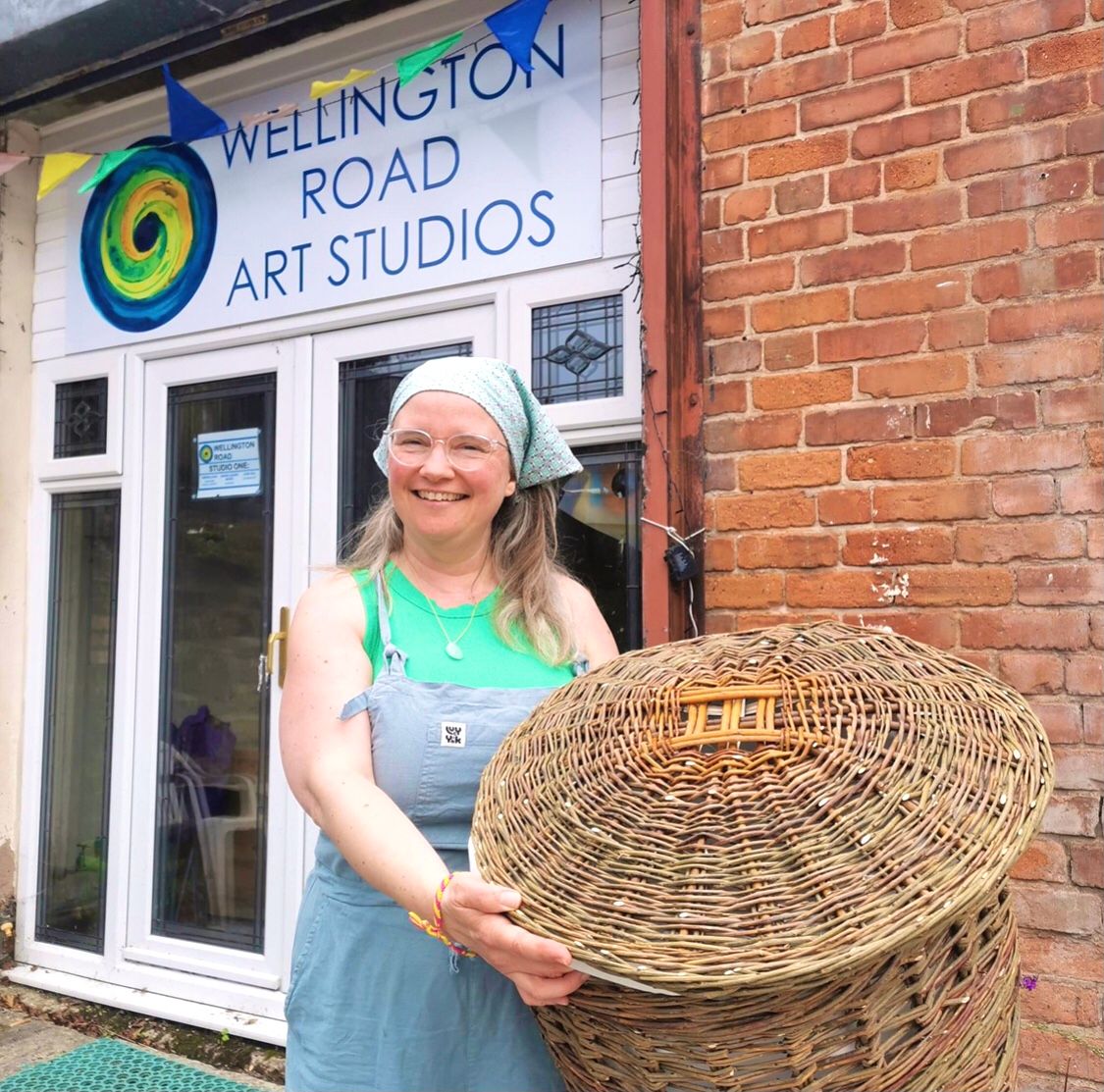 "Willow is supple, adaptable and yet robust. It magically transforms into resilient, radiant structures that nurture, enrich and support our lives," Marie enthuses, but the wood has been more than a creative outlet for her or a side-project.
It's been something that's saved her life and given her a springboard into being a real artist of note on the Left Bank.
"Art and basketmaking have been my saviour," she explains. "I had a health disability from a young age, and so more conventional employment options have always been a challenge.
"I became self-employed as an artist after finishing my Fine Art degree at Wirral Met and have led creative workshops for adults and children in galleries and schools across Merseyside for nearly 20 years."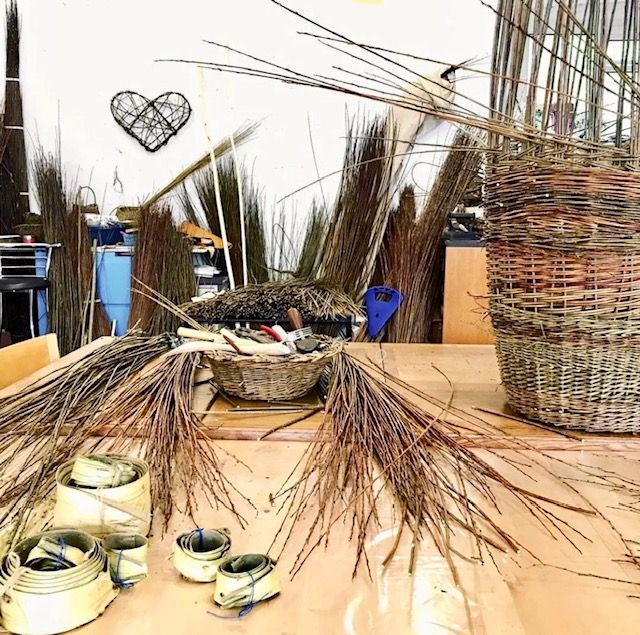 "When creating my baskets and wall sculptures, my desire is to bring joy; an expanding sense of wellbeing in response to a beautiful object, lovingly made."
Marie's work with willow is a sight to behold. With a simple weave pattern she's able to create different varieties of baskets from fruit bowls to clothes baskets, hanging baskets, shopping baskets and much more – perhaps Marie taught you how to weave a trug when she demonstrated her craft at Brimstage Orchard Apple Day during the recent Wirral Heritage weekend?
"Throughout history, the resilience and flexibility of baskets have allowed us to carry our burdens with balance, ease and beauty. They embrace our humanity and allow untold expression through rhythm, repetition and infinite variation."
Why not take up the craft yourself and give it a go at Wellington Road's Willow Workshops? Or, if that's not your bag (or basket), then there are lots of other courses and workshops available to take from the studio's resident artists and collaborators, all with a smile.
Find out more about Marie, her courses and the good things happening at Wellington Road by visiting their website