From her studio in Birkenhead's Hamilton Square, Karina Molby dresses some of the country's most fashionable women. It's a journey that began as a six-year-old, when she'd carefully style the mannequins in her Grandma Rita's little clothes shop.
"My mum, Mandy and I would go over the water to Liverpool, and I'd beg my Grandma Rita to let me choose the dresses for the mannequins in the window," laughs Karina, 30, who grew up in Heswall.
"I knew then I wanted to work in fashion, and everything I've done along the way has taken me to this point."
After going to school at Pensby High School she studied fashion design at John Moores University, and worked her way up to become a buyer for fashion labels.
Starting as an intern, she went on to work for Liverpool-based retailers Boohoo and Very. At night she would draw out her own designs, and used her garage to make one-off designs, each based around minimising waste, using every scrap of fabric.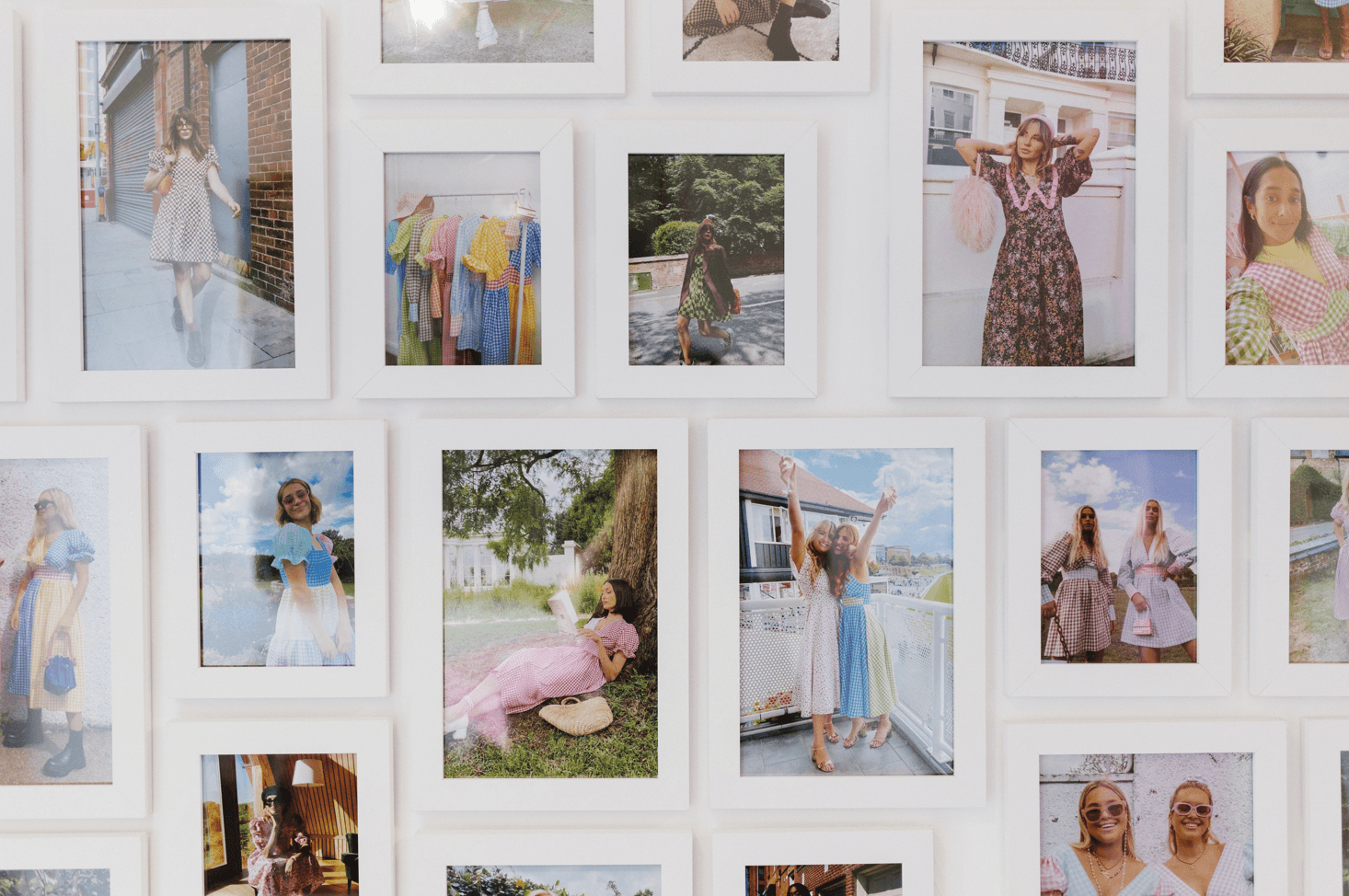 She'd make one or two a month, but covid gave her the time and space to go out on her own, launching Molby The Label in March 2020.
"Prior to the lockdown I'd get home from working my 9-5 and sew until 11pm," she recalls. "That pause made me think about what I really wanted to do."
She quickly built a following through Instagram, with influencers and celebrities keen to wear her beautiful, slow-fashion dresses. Each one is designed to be dressed up or down, for formal or casual occasions, and styled with tights and boots in the winter or with sandals or trainers through the summer.
"The aim is that they can be worn all year round, year after year," she says. "So much time and love goes into each Molby dress, the idea of them being worn a couple of times and thrown away would be so sad."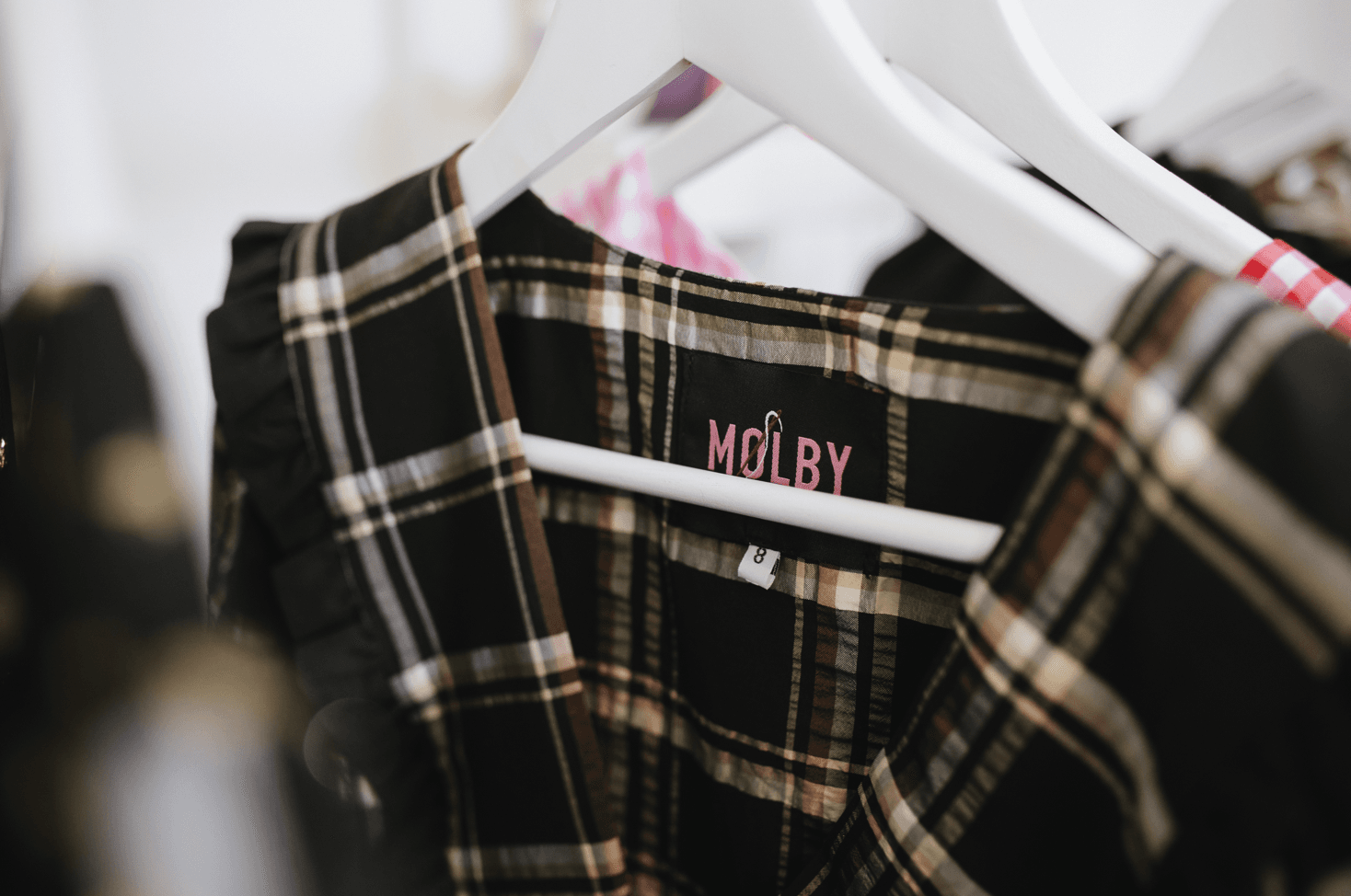 While her name is familiar to the red half of Merseyside as the daughter of Liverpool footballer Jan, she was keen to show that her successes were all her own, and her client base comes from her work and designs, carefully designed to flatter all shapes and sizes.
"I find it frustrating that a lot of designers only go up to a size 14, maybe a size 16," she explains. "The average woman is 16 or larger, so they are shutting off half their market before they even start.
"We have no limits on size. Every dress is made individually, so we can tailor to any shape and size. We can also customise, changing sleeves, adding pockets, different fastenings, making them easier for breastfeeding.
"I make dresses to show off how beautiful women are, and the best thing is making women feel confident, comfortable and happy: every shape and every size. Seeing them feel fabulous in something that I created is really rewarding," Karina says.
"I've been working with some brilliant body positivity influencers, and I think what they do is incredible. Laura Adlington, who won the Great British Bake Off, has done posts about our dresses. It's such a pleasure to see how great she looks in them."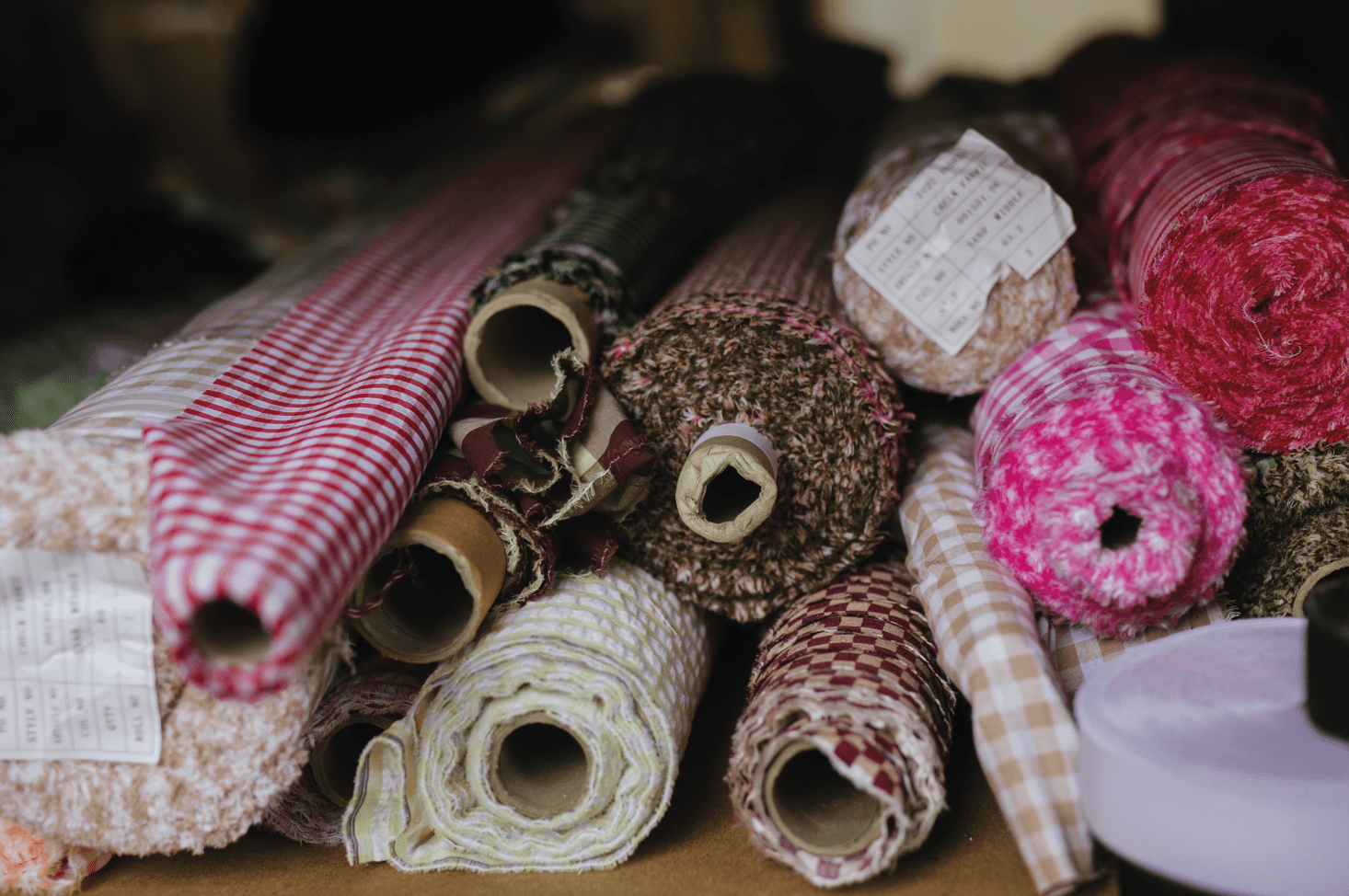 Karina's styles, with beautiful prints and flattering puff sleeves also caught the eye of Love presenter Laura Whitmore and actress Cath Tyldesley, who has worn several of Karina's dresses for TV appearances.
"I loved dressing Cath Tyldesley on James Martin's Saturday Kitchen. It was the first time one of my dresses was worn on the TV," says Karina. "My mum got our whole family round to watch, so we were all having this breakfast party, looking out for the dress I'd made.
"That feels like five minutes ago, but that was more than two years. The growth over such a short period of time has been overwhelming and surreal."
Karina's business quickly outgrew her garage, and she now has a studio in Hamilton Square.
"I bring people here and they can't believe how beautiful it is," she says. "We've done shoots in the gardens and people think we're in a fancy square in London.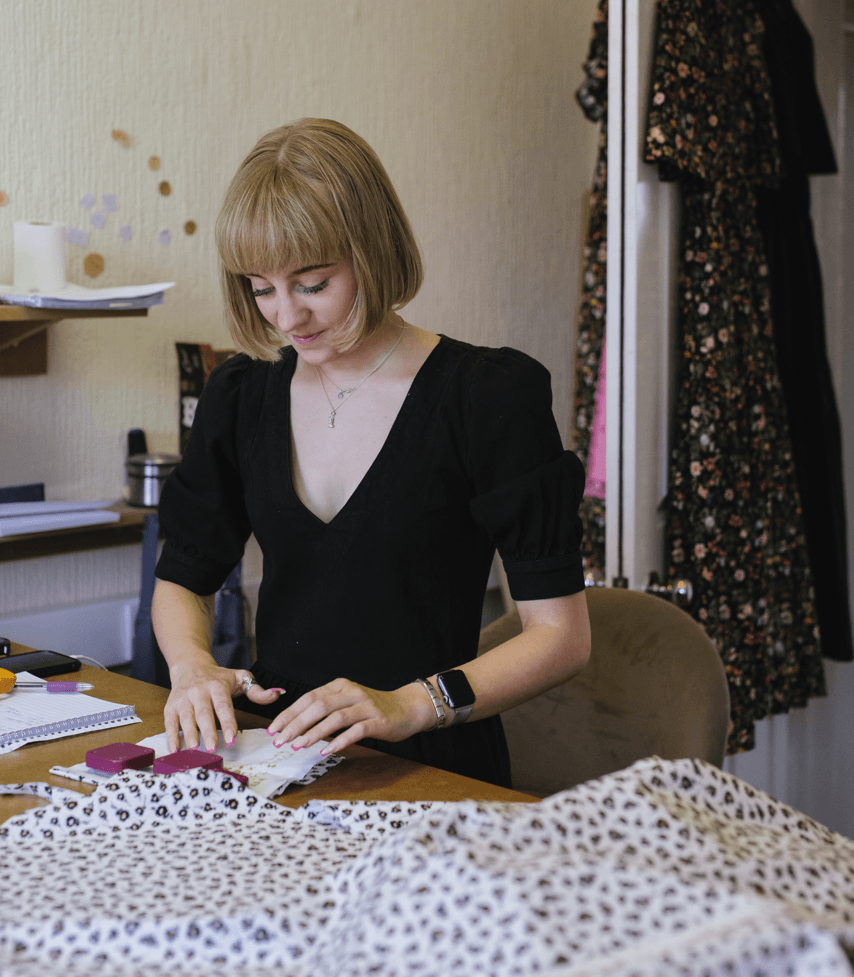 "I don't think people know Birkenhead at all until they come here and see it, and all the new businesses we have thriving here.
"There's a real buzz in the area. Just recently there's been a new jeweller opening up just near us, there's photographers, musicians, all sorts of creative businesses moving in."
Karina's team has now grown, and to celebrate she took them out for a night out over the water.
"We went to Albert's Schloss in Liverpool and my mum turned to me - she comes on all our team nights out, it wouldn't be a party without her - she said: 'You know where we are, don't you? This was Grandma Rita's shop.'
"I realised we were in the same unit, and we drank a little toast to her. Without Grandma Rita, who knows where I'd be now."
Image credits: Emma Case
See Molby's range and find out more about The Label on their website