For Wallasey watercolourist Janine Pinion, it's all about the big sky.
The blustery skies of Wirral might seem fleeting, elusive and ephemeral – but Wallasey-based watercolourist Janine Pinion somehow manages to tether them long enough to capture them in her delicate, yet glowering work.
Stare at them long enough and you can feel all that air pressure bearing down on you, like a cumulonimbus ready to unload its cargo.
Working as much from her home studio as she does from the promenades of the peninsula, Janine's sure of one thing, the Left Bank's fluid and mercurial skies are the gift that keeps on giving.
"The flat horizons seen from Wirral allow for lots of sky to explore," Janine says.
"I've always loved skygazing but I think the underlying reason is sensory: I feel the movement of the sky and see many subtle colours and tones which generate some powerful emotions.
"In my painting practice, I often start with an idea and a memory, so the process is a bit of an adventure."
The adventure started in Belfast, but it wasn't long before Janine was blown, like those weather fronts, across to the far shore of the Irish Sea: "I wanted to move away from Belfast in my teens so applied to Liverpool College of Art in 1977.
"I stayed on after my degree and set up a gallery in the city centre. Twenty years later I moved to Wirral with my young son. We're both still here and love the beaches and countryside," Janine says.
"It's always been watercolour," she says. "It's portable, clean and natural. As a working parent, it fitted in the spaces of my life. It's taken ten years to feel I can fly with its qualities and it still throws me surprises and curveballs."
As does Janine's home turf, too: "I'm excited about all the nature restoration and conservation suddenly going on here," she says of her Wallasey neighbourhood, close to the beaches and heathland of North Wirral Coastal Park.
"There are lots of projects to get involved in and for me that's how I like to meet people. I also love sea swimming year-round and have a couple of favourite quiet spots to enjoy.
"I've taken early retirement from my job so I can deepen my focus and develop ideas, and start to exhibit more widely.
"Art for me is about searching and transferring experience into a visual form so others can share in it too."
(Lead image - 'Fragments'.)
East from Sydenham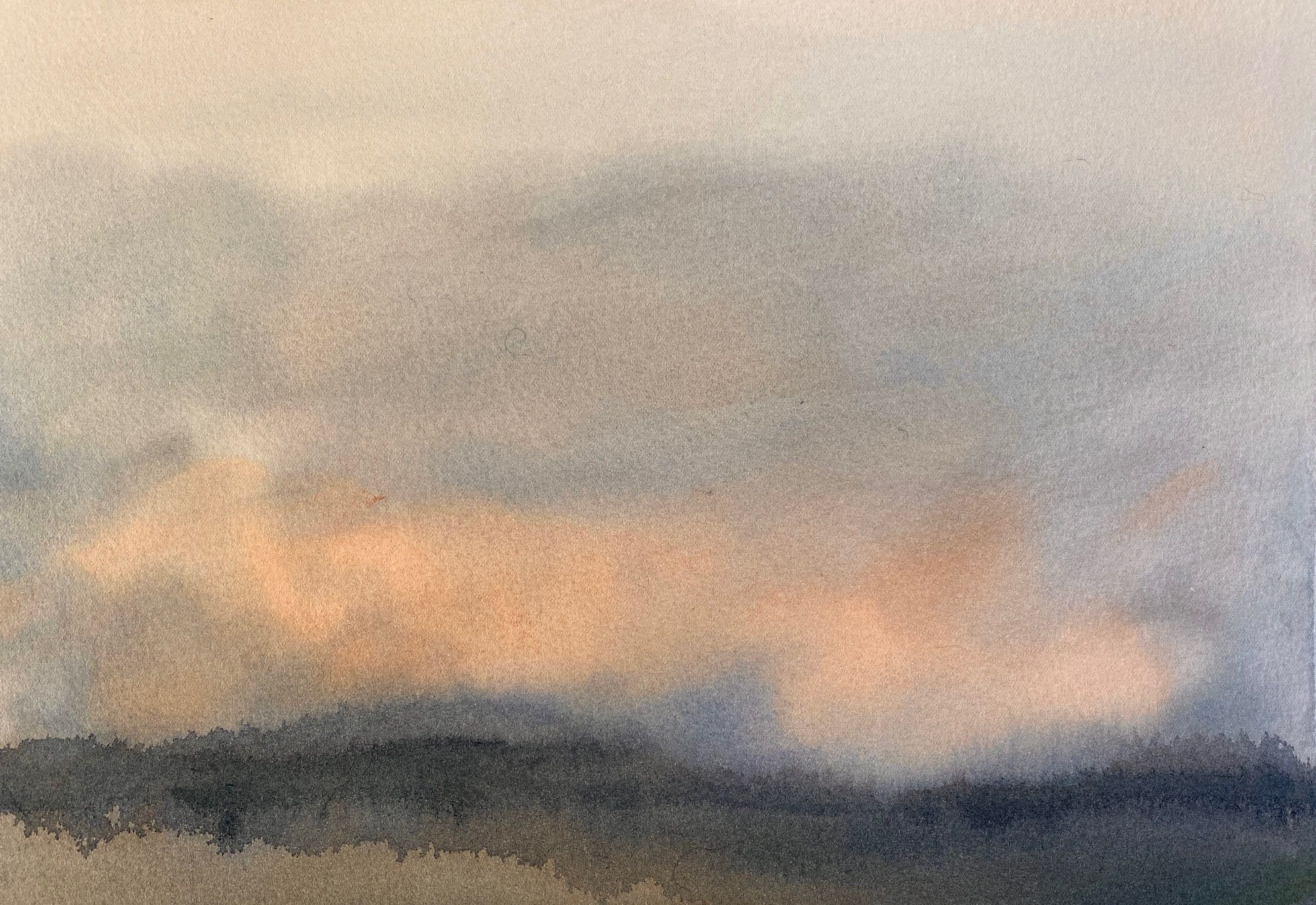 Saltmarsh Blue and Rose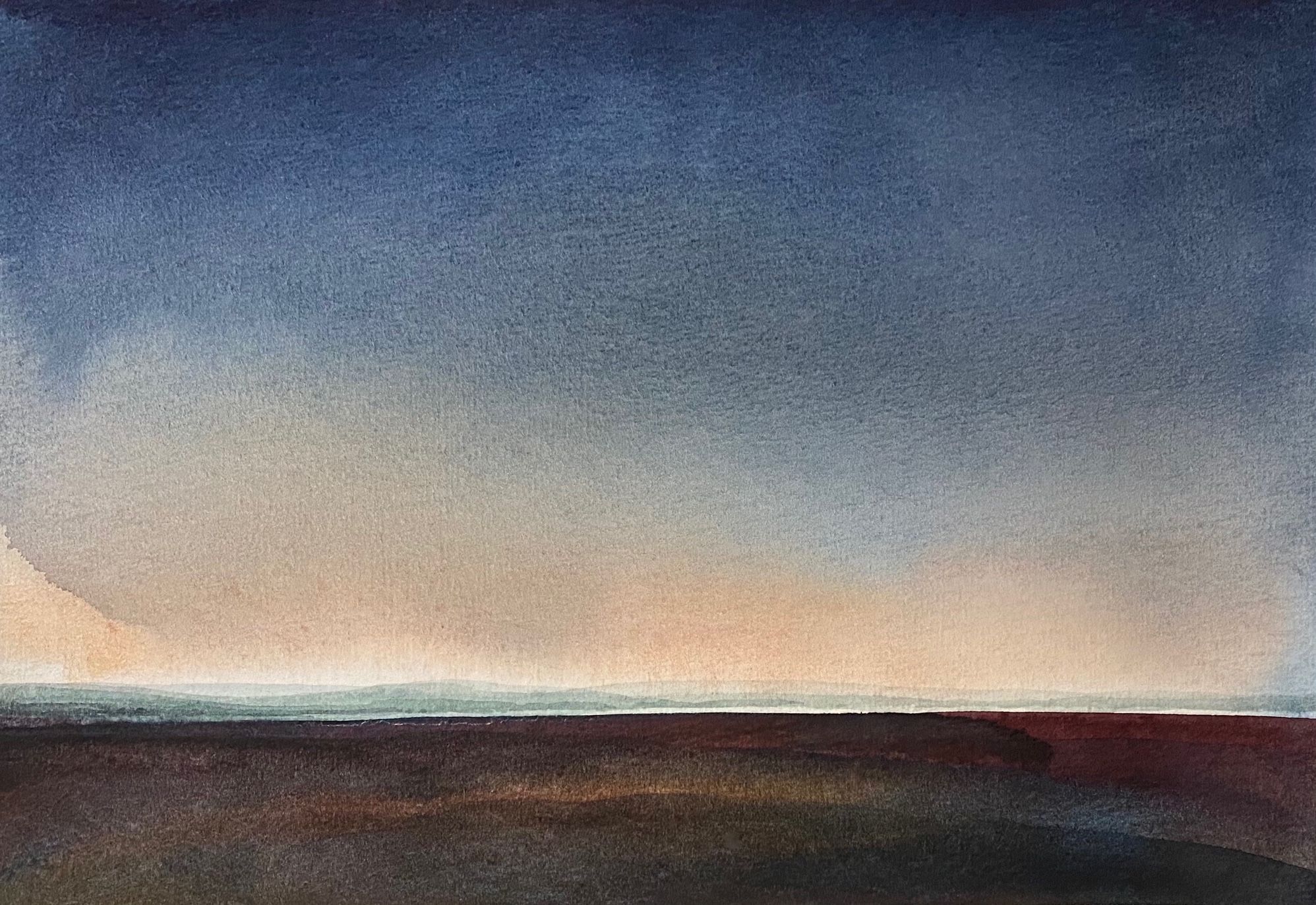 Smoke Signals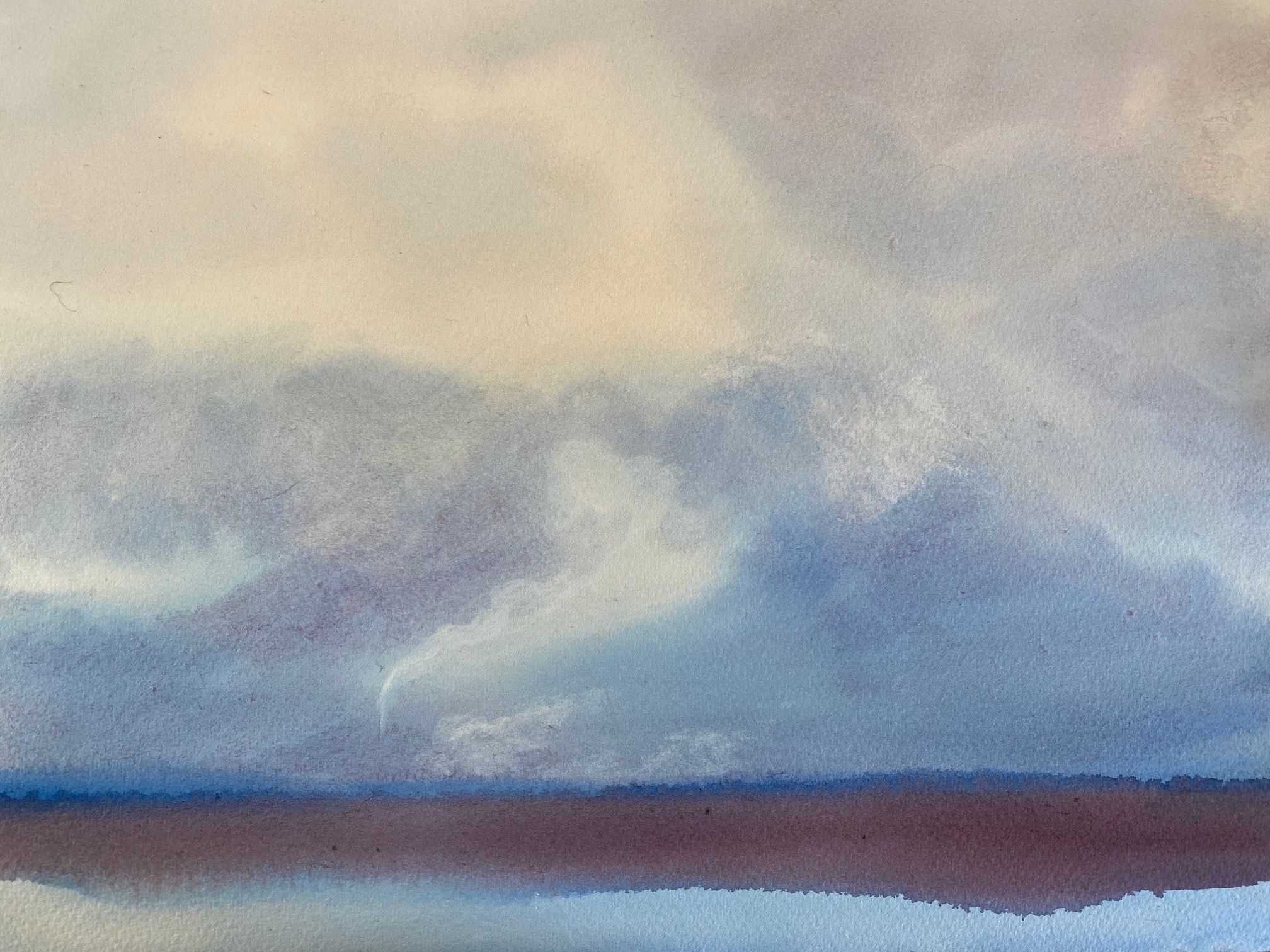 Sandbank Mist