Worthy of an epic movie or moody waterside TV thriller, Rock Ferry Waterfront has an atmosphere and outlook like no other.
Dark waves lap quietly onto a driftwood-strewn shore as ships and tankers ply their way towards the Manchester Ship Canal.
A long wooden pier and jetty, the oldest surviving structure that's built into the Mersey, reaches out in memory of the old steam ferries that once crossed, taking wealthy merchants from Rock Park to business on the 'other side'.
Just a beach pebble's throw from the slipway, the Refreshment Rooms opens its doors to a building dating back to the 1870s. Once Donovan's, a ferry goers' watering hole named after the landlord, in 1900 it became the old Admiral Pub for a century-and-a-bit.
The new Rooms offer more than a nod to the shoreline's colourful (and, as you'll see, not-so-colourful) past. Co-owner Ian Joyce took a serious leap of faith in his, and business partner Alan Tuohey's, plans to reopen back in 2012.
"It was grim in this area," says Ian. "Pretty much a fly-tipper's and drug dealer's paradise, tucked away beside an oil terminal and waste ground that was overgrown and forgotten. A murky backwater if ever there was one.
"The Admiral itself had been derelict for about five years. We just wanted to breathe new life into it."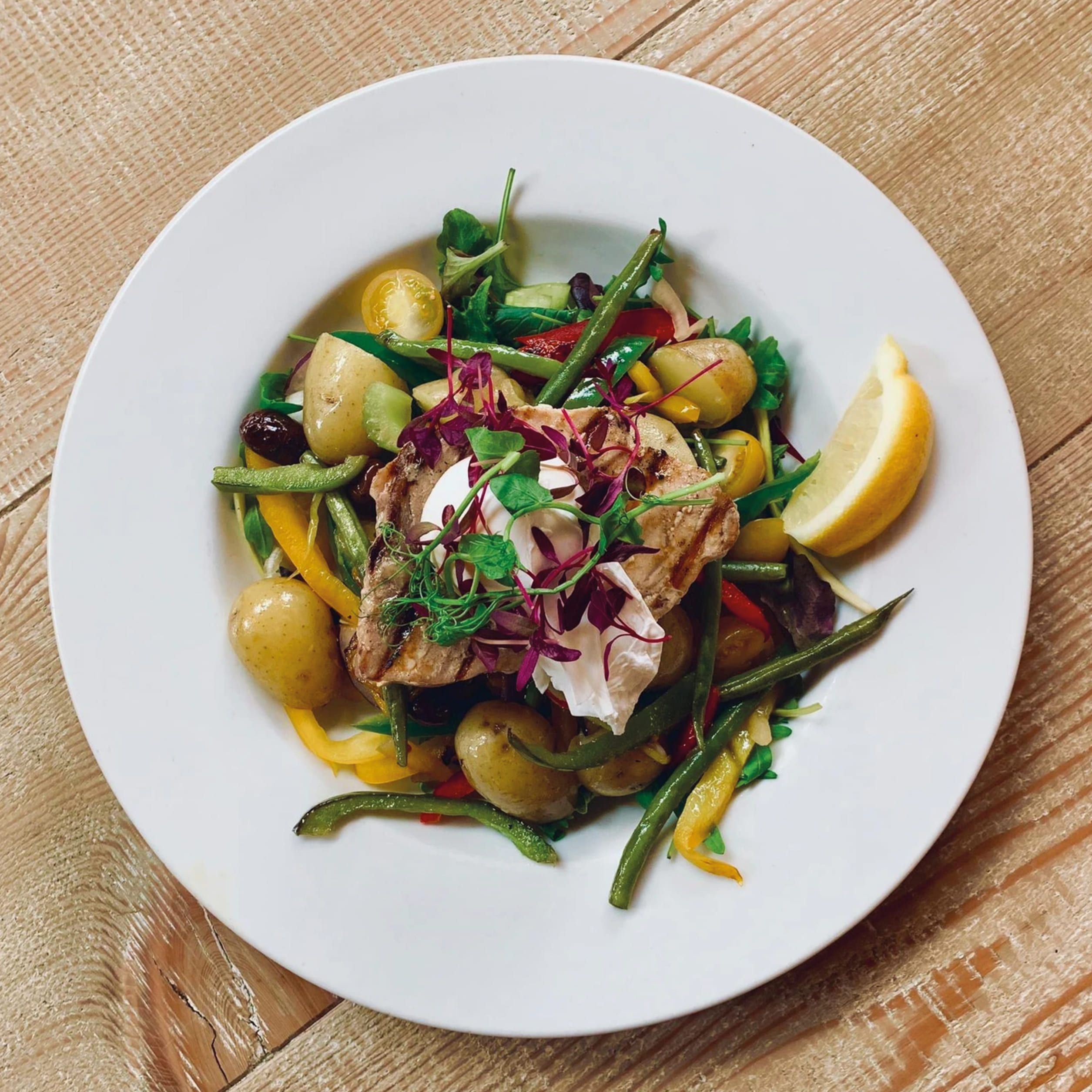 The pair worked hard on reviving the building, restoring it to its former glory and decorating it with bits and pieces from the area's heritage; a model tram here, an original Cammell Laird iron plaque there, an enormous ship's wheel to the right, and a stunning art deco lantern from the Cunard Building slap bang in the centre of the main bar.
"We've dedicated one of the rooms to HMS Conway [the fully rigged merchant navy training ship that was moored here up until the beginning of World War II, when it was towed to Anglesey]," explains Alan.
As we take a tour around the pub's sun trap of a garden, where neat rows of polytunnels show their real commitment to locally sourced.
"We grow our own salads and veg here, in the Rock Ferry sunshine," Alan says. Customers can enjoy the rays from the pub's brand-new Garden Room too.
"In 11 years, we feel we've created a great destination venue, with visitors coming from all over – Wales, other parts of the Wirral, even some from across the water. Part of the charm is being tucked away.
"There are great walks, and views across the river, and we're seeing it all in a new light. There is much more to be done."
Going forward, Alan and Ian are keen to see their pub as a real catalyst for change down on the waterfront.
"We could still do with some help with some parts of the neighbouring ground – if it could be cleared," Alan says of the foreshore that's owned by Vestor Oil. A tanker cleaning berth that's been an eyesore and blight on the waterfront for over 20 years.
"There are still pipes underneath," Alan explains. "We could rent it and use it for extra parking. The area to our right, towards Bromborough Pool is also ripe for development.
"That's still in discussion, so we'll have to watch that space."