Look north from the fourth hole at Wallasey Golf Club and you could believe you're glimpsing the Western Isles, a view of bleak beauty uninterrupted for hundreds of miles.
In fact it would be Blackpool and a quick geography lesson wouldn't go amiss, but it's easy to be swept up in the romanticism with only the undulating links, mid-summer sun and heaving Irish Sea out in front.
From here you can see Snowdonia, Formby and a rolling vista to the ends of Wirral. There's a steep dip down to the rippling fourth fairway on what is one of the country's best – and most fiendish – courses.
"Exceptionally challenging," confirms Bill McWilliam CBE, the club's Captain. "It is a very tough course with wind from the sea and changes in height. It's why we've had so many top professionals play here and they will say what a challenging golf course this really is."
"The weather is always changing and the golf challenge - always different every time you play," adds John Hollywood, a member for 24 years. John echoes many of golf's greatest philosophers – surely no other sport commands as much reflection on the agonies and ecstasies? – on what keeps players coming back again and again.
"It's a game where you can never crack it, you have to keep going back to improve," he says. "Even the best say the same thing."
He's not wrong. No less than the 2022 US Open winner Matt Fitzpatrick has acknowledged Wallasey's fiendish final holes; he also describes the course as 'without doubt one of the best within the UK' and the facts back him up.
Wallasey is comfortably placed within the top 100 courses in the country and has attracted many of the game's leading lights over its 132-year history.
It's certainly possessed of a rugged beauty. The course's peaks and valleys catch the sun beautifully, lighting up some banks and casting others in shadow. Writing in his seminal The Golf Courses of the British Isles, author Bernard Darwin said: "I do not think I have ever seen a course on which the contour of the hills and valleys was so infinitely picturesque."
There's texture here too. Tight clusters of trees, gorse and native marshland grasses compete with sandy bunkers, impeccable fairways and greens. Among the marram grass on this links (think sandy) course the odd skylark pops up into the air, warbling like a partly-tuned radio.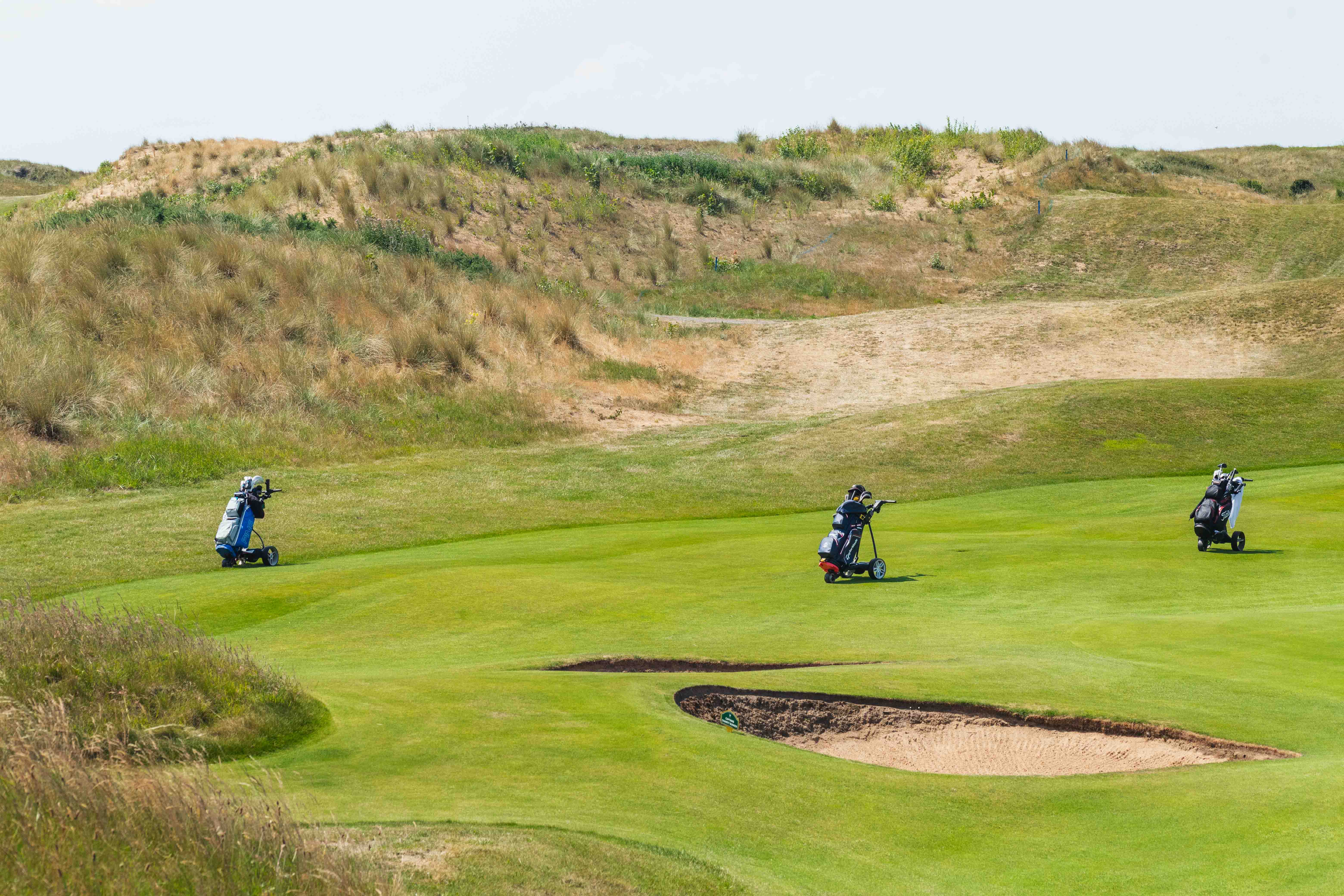 We're just a couple of hundred years away from Wallasey Grove Road train station. Bill, moving easily among the members out for a morning round and uneven paths alike, pauses when asked to sum up what makes Wallasey unique.
"There's just something… special about it. Whether it's the views, the magnificent dunes – it all describes the challenge as a golfer. But golf is not just about competitive ball striking – it's actually about meeting some really lovely people."
Wallasey may have the course and the people (the historic clubhouse is being renovated and a shop with virtual reality coaching is also on site – I manage to top three successive shots straight into a lake) but it can also boast that it birthed an innovation that revolutionised golf.
Doctor Frank Stableford is commemorated on the second tee at Wallasey, where he had the idea to rethink golf's scoring system after another particularly tricky first hole. Stableford's system is played the world over and has rescued many a golfer from an early bath or trip to the 19th.
Then there's Bobby Jones, perhaps the Golf GOAT, adorning the walls – the only portrait the Grand Slam winner ever signed.
But when I meet Bill in late June he is looking forward to Wirral hosting the Open at Royal Liverpool this month, when 300,000 people will descend here. Bill is anticipating lots of bookings for all our Wirral courses, as golf fanatics from across the world come to visit us.
When Hoylake hosted The Open in 2014, (the year Rory McIlroy took the Claret Jug), the event was estimated to have brought over £75m in value to the area; organisers R&A says the event will be worth £150m locally and reach an audience of 600m people.
The Left Bank might be situated in what is called the country's Golf Coast (think Wirral, Merseyside, Lancashire), which boasts three Open Championship venues, but the peninsula is particularly rich in this sculptured treasure.
Alongside Wallasey there are further green pockets, from the world-famous Royal Liverpool to the slightly more humble, nine-hole Warren. In between there's Caldy, Bidston, Arrowe Park, Eastham Lodge, Ellesmere Port, Bromborough, Leasowe, Heswall.
Wirral has more golf courses than anywhere else in the UK per square mile but it can be easy to overlook these hidden tracts of countryside that dot Wirral like green jewels. Bill ponders this.
"Wirral has always been a place for recreation," he points out. "I think it goes back to the late 1800s and the wealthy merchants and bankers would have the funds to create a number of golf courses – the exceptional coastline obviously helps! – and that's been perpetuated."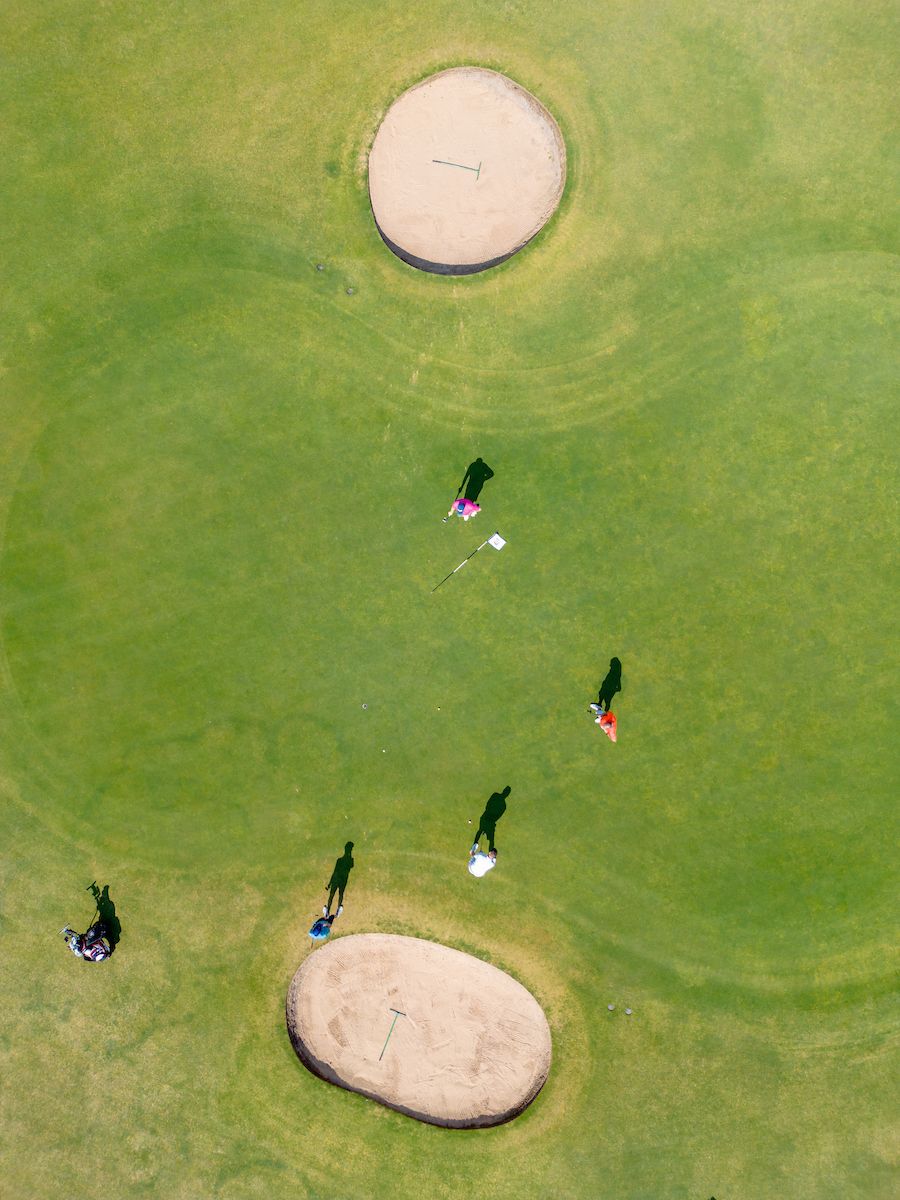 Wirral's critical mass of golf seems to have brought rewards that are greater than the sum of the parts: "We're a centre for not just golf courses but very good golfers too."
Golf may not have a reputation as a particularly accessible sport – the gear, the etiquette and sheer length of time to play a round might all mitigate against this.
But as John's quick to point out, Wallasey's not like some of the northwest's more rarefied courses: "You get a really diverse mix of people here, mostly locals, who come as much for the game as they do for the social life and," he says, scanning the horizon: "not many can compare with that view from the terrace."
Bill, too, is keen that Wallasey is viewed as a genuine community club, open to people of all backgrounds. Bill's portrait hangs in the entrance of the club, alongside the Ladies' Captain, Tracy Hayes, and Junior Captain, Macy-Mae Whyte. "We want to encourage all levels of players and we're committed to more young people joining our golf club," he says.
"My message to anyone who lives here is we would love to hear from you."
Bill says he (as with his fellow Society of Liverpool Golf Captains) is eager to help anyone new or returning to the game, whether that might mean becoming a junior member, speaking to a professional or arranging lessons.
"We do really try hard when we have guests and visitors that come here, we try to make them feel like a member for the day. We want them to go away feeling that they've been treated, fabulously spoiled, and they want to come back again."
Bill shakes his head when he considers his time at Wallasey. "I never thought I'd be the captain here. I'm sure they've made a mistake," he admits.
He recalls waking up in the late '90s after a bout of peritonitis following a burst appendix – and shortly after becoming a member at Wallasey (there's a long waiting list).
A nurse told him he'd been lucky. "I thought: 'Lucky. Yes, I am. I'm a member of Wallasey Golf Club'."
Go Clubbing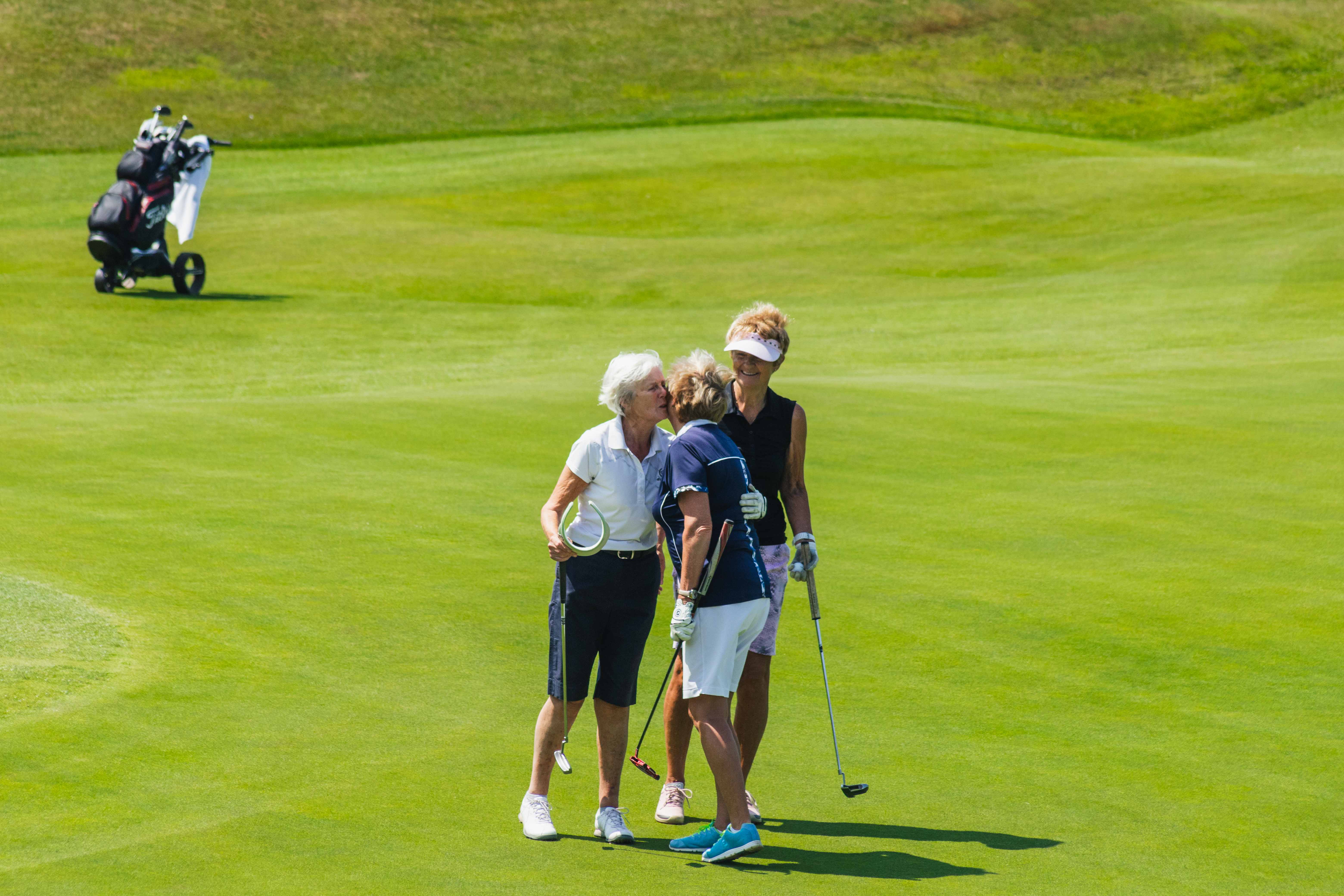 Wirral boasts an embarrassment of golfing riches, but there are challenges for any ability, wallet or age…
Warren Golf Course
This nine-hole municipal links course offers spectacular views across Liverpool Bay and is nestled between Wallasey and New Brighton.
Dry Golf
Ever fancied tackling Wentworth, Valderrama or Augusta? With simulators you can enjoy dozens of the world's best courses without leaving, well, Birkenhead.
Arrowe Park Golf Course
A challenging 18-hole course situated within 50 acres of Arrowe Country Park, this course also includes a putting green, 200-yard practise fairway and a nine hole pitch-and-putt course.
Royal Liverpool Golf Club
A perennial choice for hosting The Open, Amateur Championship and Walker Cup, Royal Liverpool at Hoylake is one of the most storied, popular and well-regarded golf courses in the country.
Championship Adventure Golf
From the sublime to the, well, crazy. New Brighton's Championship Adventure Golf offers 18 holes inspired by the world's best – ideal for those who don't know their Plus Fours from their FORE!s.
Images courtesy of Matt Thomas and Matt Bell
Find out more about Wallasey Golf Club by visiting their website
The Open at Royal Liverpool begins with practice days from Sunday 16 – Wednesday 19 July, with the competition taking place from Thursday 20 – Sunday 23 July