When he was ten years old, Daniel Moore found a passion that would last a lifetime: foraging.
Perhaps most 10-year-olds want to be Mohammed Salah, or an astronaut. Or a TikToker. But Daniel wanted to forage.
He picked sloes for his Dad's sloe gin; there was no recipe, just handfuls of sloes – pricked with a cocktail stick ("a real faff") — covered with sugar and steeped in the gin.
"We would usually pick in September which gave us just enough time to be ready for Christmas," he says.
"The best part was that my Dad would keep topping up the bottle with gin and sugar through the spring into summer. So, this magical bottle would last for months."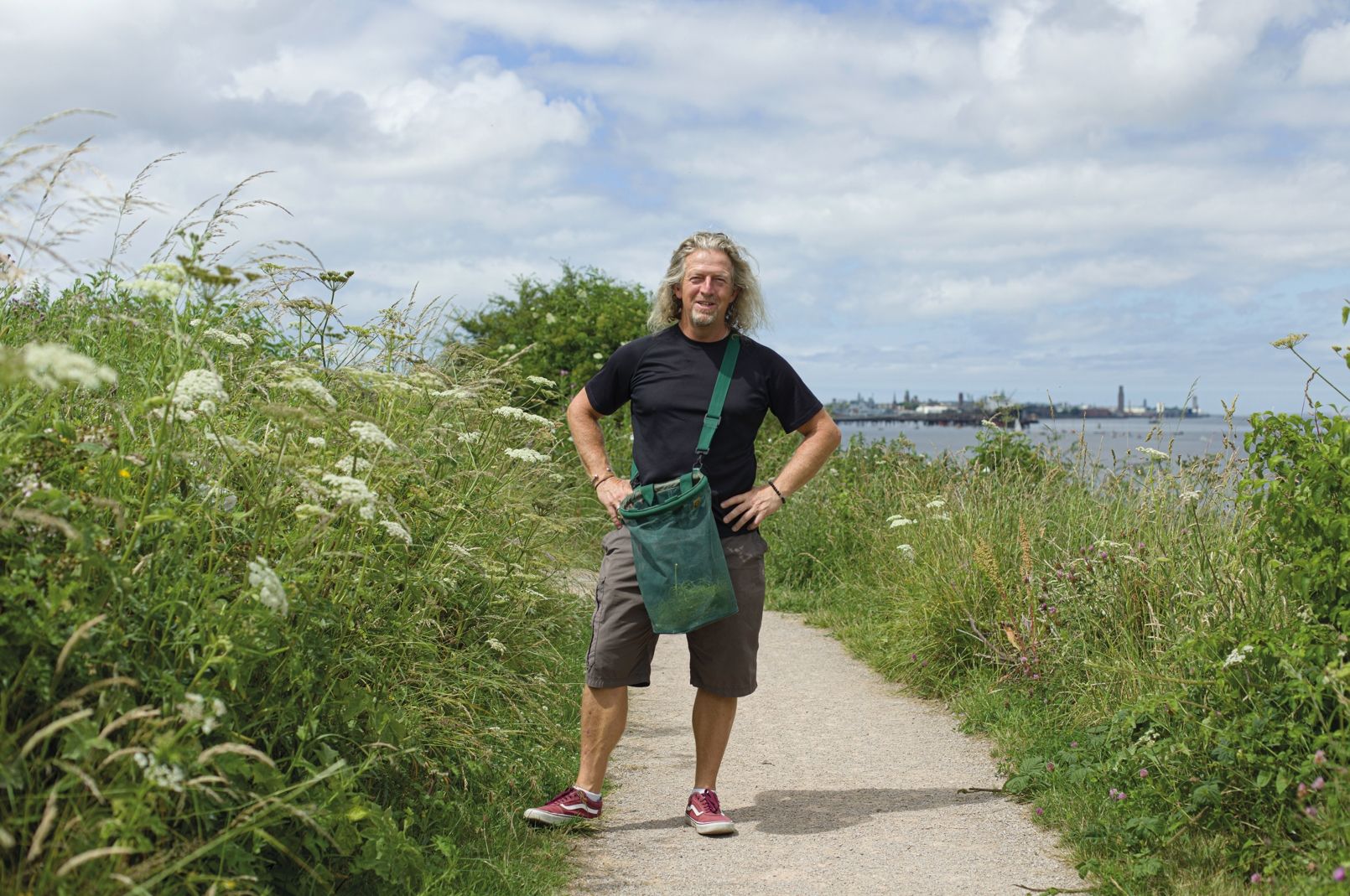 Magic indeed. Daniel is just one of Wirral's expansive clan of growers, foragers, soil under the fingers-ers. He runs his business, Forager's Fancy in Bebington, and he wouldn't want it anywhere else.
Here, he proclaims, is hedgerow heaven – a place worthy of pilgrimage for those inclined to forage. Some 90% of his wild ingredients are found within ten miles of his house – some on common land, others with the blessing of a few friendly farmers.
"It's good for the soul and hopefully gives you an appreciation of your local environment," he says. "And foraged jam just tastes better."
The best weapon in his arsenal? Sloe brandy, a "happy accident" that came about after the recommendation of an "old boy" who saw him out picking sloes.
He's been making it for the last 12 years, and it's his own favourite drink too, closely beating his sloe port (made using the brandy-soaked sloes with Portuguese Douro Valley red wine and a touch more brandy to fortify – if you fancy having a crack).
It's sweet and smooth, with hints of cherry and almond and warming as it hits the back of your throat. Beautiful – as it should be when you make it yourself.
And all along the Left Bank, that's what people are doing: making it themselves.
Find out more on the Forager's Fancy website
Ged the Gardener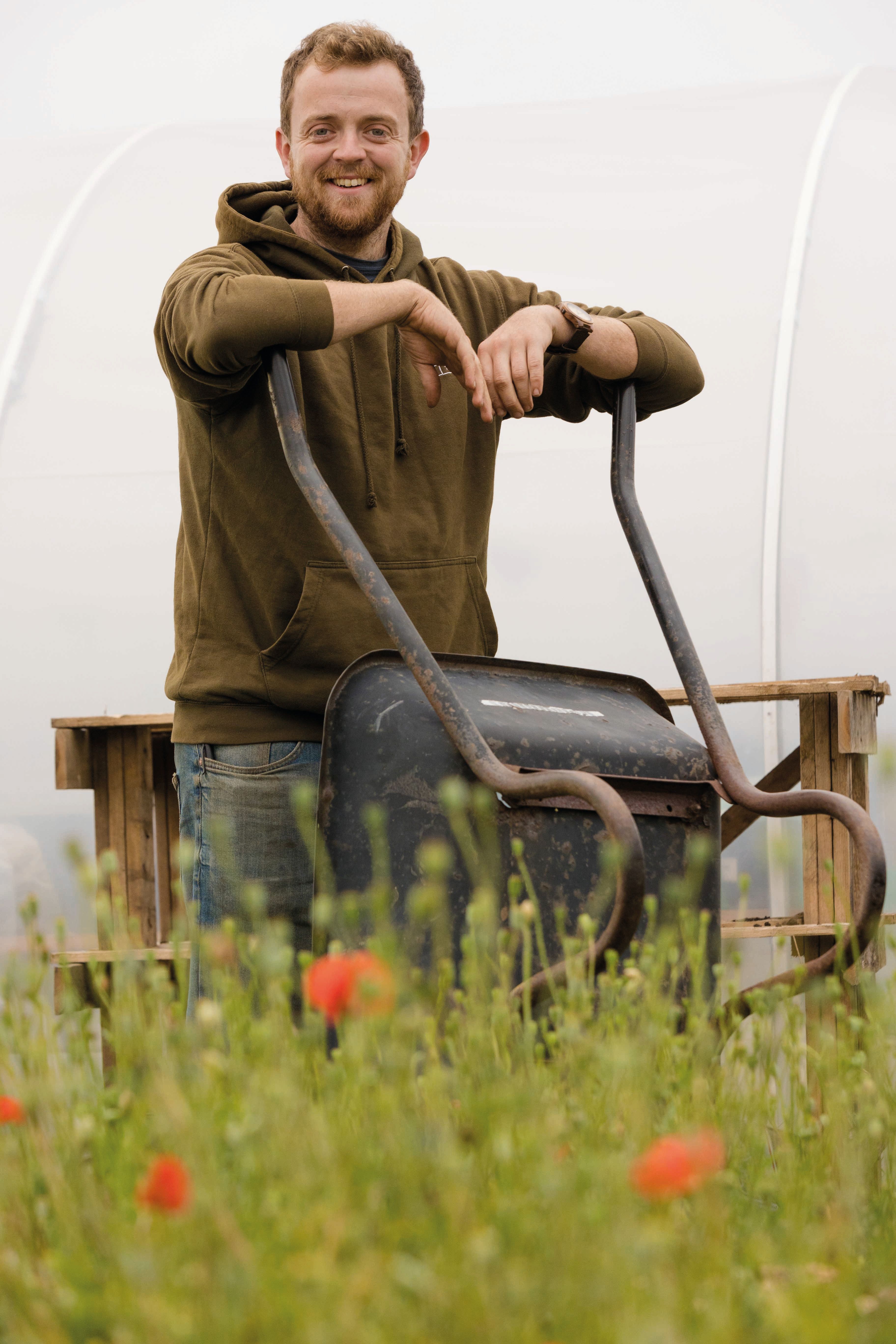 For Gerard Lloyd, growing was a gift from his mother.
His happiest childhood memories involve being in the bottom of his garden, watching tractors and combine harvesters go by, or playing on the hay bales at the bottom of the road.
He has vivid memories of nurturing a tomato plant on the windowsill, or getting "a thrill" at seeing the fruit develop from a flower. A bit niche? Well don't knock it 'till you've tried it.
He recalls trying to do the same with carrots, and winding up with a carrot the size of a grape. Can't win 'em all.
It was during the pandemic when Gerard decided to take a mighty leap of faith. He bought a polytunnel on a whim, as you do. It was 14ft x 25ft, plonked on a small plot of a friend's land at Thurstaston.
For Gerard, it was a polythene portal into a new life.
He quit his job and threw himself into it, growing wildflowers, often the likes of which novices like me have never heard of (he calls them "plants with a purpose").
"It's as if it had been sitting inside me for years waiting to be set free," he says. The biggest factor in Gerard's leap of faith: witnessing the decline of nature in everyday life.
Loss of wildlife and vanishing forests in far-flung continents are something we all hear about, but sometimes it feels a bit abstract for the wires to fully connect.
But Gerard was seeing it happen in this country too; natural wildflower meadows have declined by 98% in England since the 1970s, several bird species have suffered the consequence.
The more he learnt about lost species, the more he read about the effects of modern mass farming techniques, the more he wanted to be part of the solution.
As a grower, you're part of that pushback. "Seeing a bee, butterfly, hoverfly or bird enjoying a plant, flower or shrub that you have grown from seed is something else," Gerard says.
"A massive sense of joy and accomplishment which in turn connects you with nature that little bit more."
Visit Ged the Gardener on Instagram
Wirral Environmental Network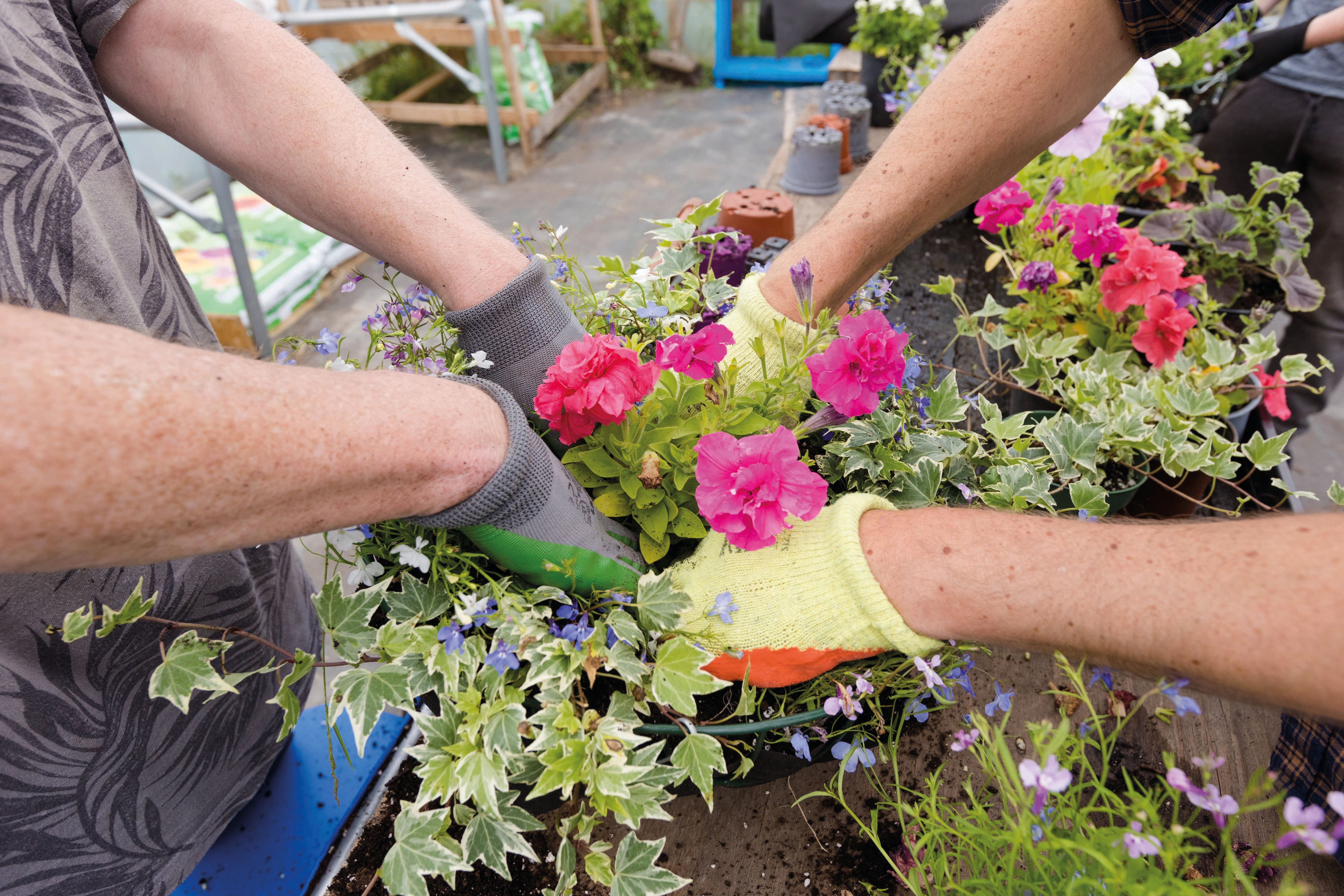 The joy and accomplishment growing brings is a repeated motif of the conversations I have, and perhaps it goes some way to explaining why for so many growing is used as a means to a social end.
Case-in-point: the Wirral Environmental Network, which supports an organic allotment group at its Falkland Road site in Egremont.
With a four-person team (plus legions of much loved volunteers) WEN uses growing as an outreach tool; a hub around which to bring the community together.
As well as clearing alleyways – creating community gardens from fly tipped eyesores – being the kind of folk you'd want to have kicking around in your alleyway, they also run food growing and community cooking sessions, demonstrating low cost ways to grow and prepare food.
As they say, "we are based in an area designated as one of multiple deprivation and work." Turns out cheap dinners aren't just limited to pot noodles or scraping the pesto jar for every residual remnant of green goodness. I'm making notes.
Learn more on the Wirral Environmental Network website
100 Falkland Rd, Wallasey, CH44 8ER
Bee Wirral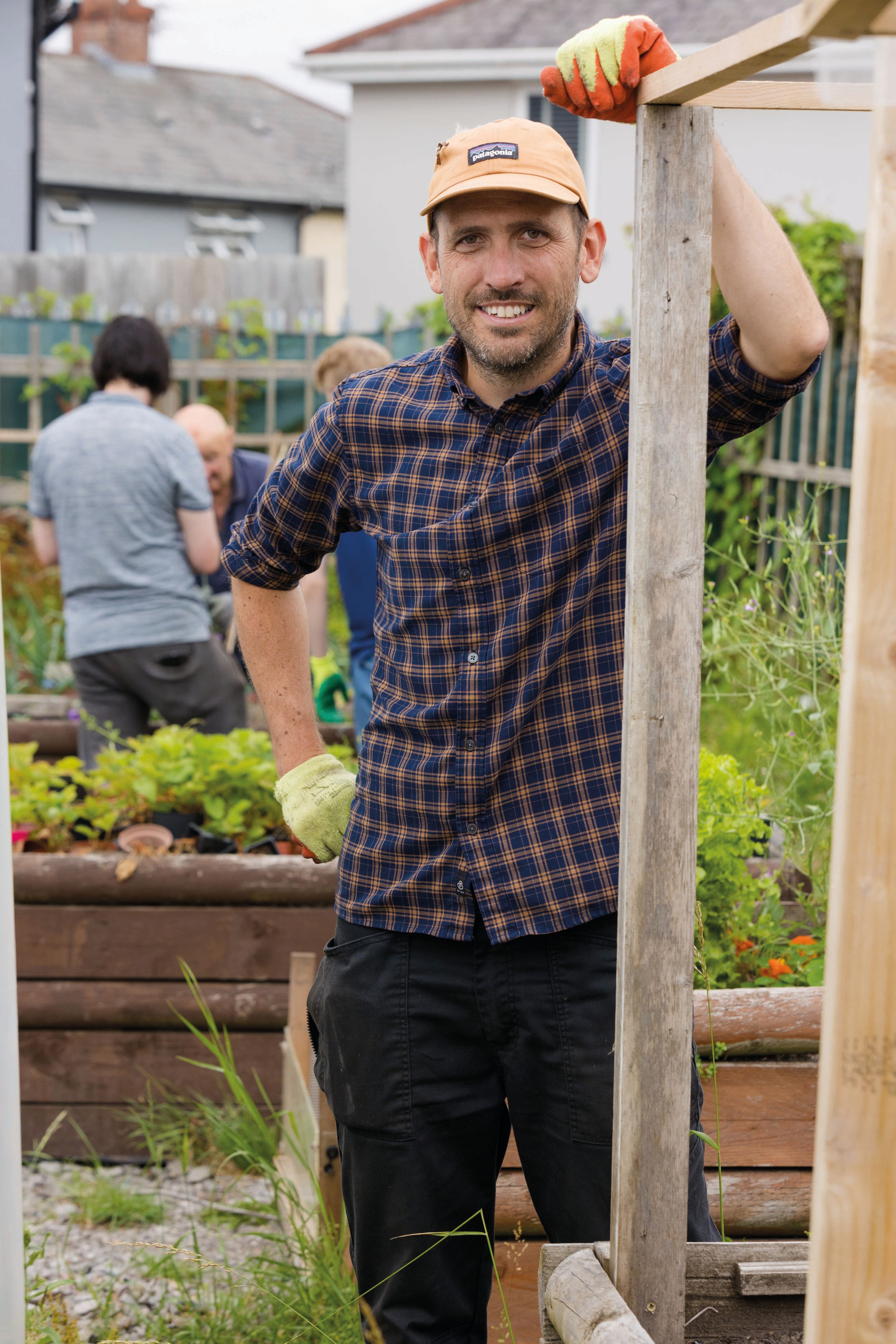 Or there's Bee Wirral, whose ecotherapy hub – which includes an allotment – focuses predominantly on combating isolation in men, established for a group which came to be known as the Silverbacks.
The idea was simple, Tom from Bee Wirral tells me. "Food and our natural environment brings people together as a living thing. We are reliant on it."
He describes the groups as "social animals", reliant "on social interaction, friendships and community support." After all, they are the Silverbacks.
"Growing allows us to share in the awe, wonderment and achievement of supporting life from seed and supporting our community," Tom continues.
The project started life as a dumping ground, but slowly developed into a site with accessible raised beds, sheds for a cuppa, a compost toilet and a large nature pond to sit around and enjoy nature.
"Oh as well as the 100m of drainage that was dug at 3ft deep along the site," Tom adds. "The gents would not forgive me for leaving that thankless task out."
They've recently been awarded three years funding from the National Lottery Community Fund to provide the foundations for the ecotherapy hub, a woodwork space and sports and social activities. Not bad at all.
Visit the Bee Wirral website to find out more
Summerhill House, Fifth Avenue, CH43 9LB
Callister Gardens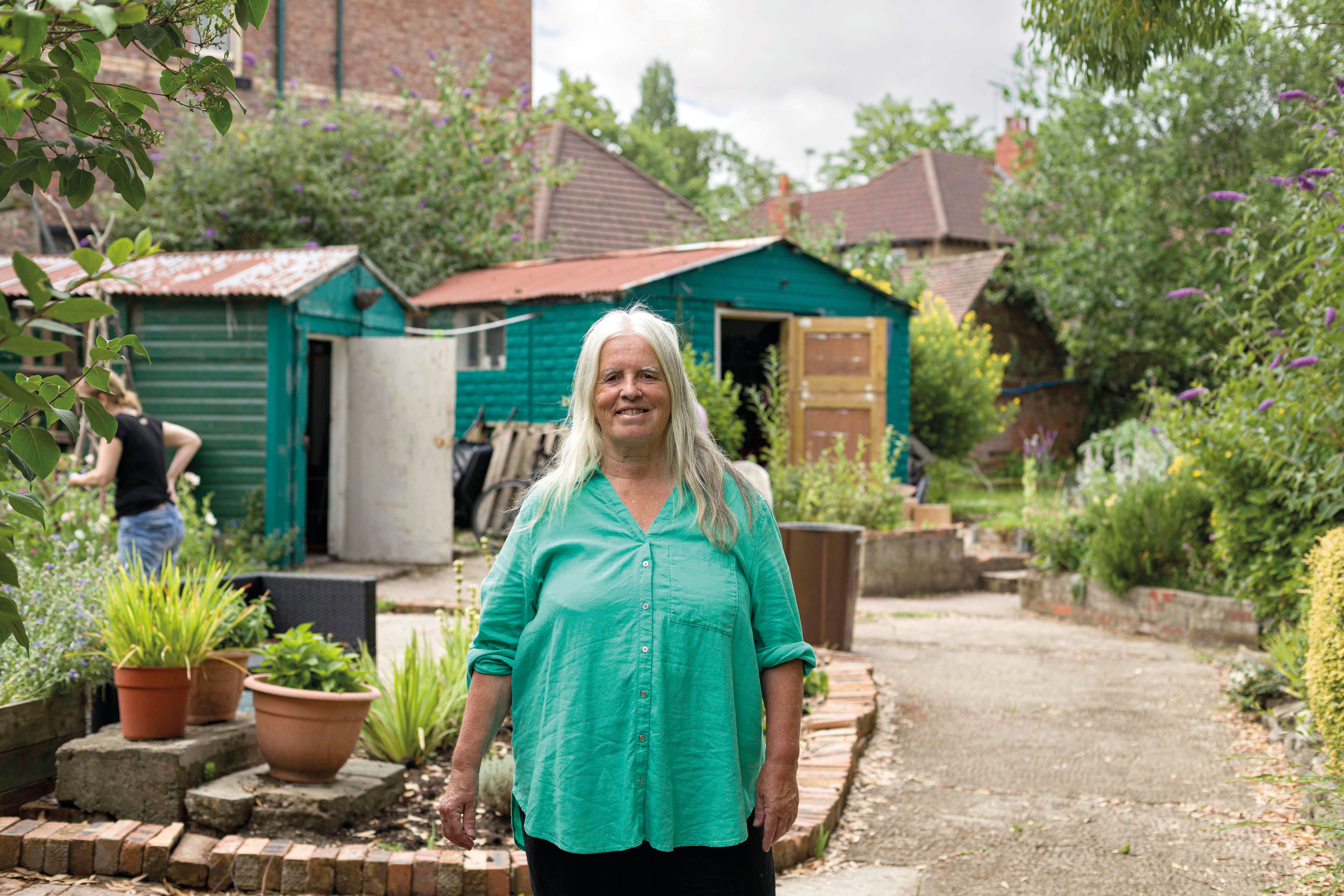 Wirral's upstart growers are many, clearly. But Callister Gardens trumps them all, for history.
Hidden away behind a high stone wall on Slatey Road, Birkenhead, the half acre site here sat boarded up and unused until it came to the attention of Cathy Warren in 2018.
It had history in spades; established in 1925 for the welfare of local girls, then spending many years as host of activities for girls' tennis teams and football clubs, back when girls' football clubs were barely a thing.
It took the tireless work of 50 volunteers to restore, but now it has a large space given over to growing. Their work paid dividends.
Thanks to grant funding, the Callister Trust now offers wellbeing sessions for girls and women, plus family woodland days for various local organisations.
Members from Heart for Refugees are currently attending gardening sessions once a week. Each session ends with a communal lunch. As it should.
More information on the Callister Trust website
Oxton, Birkenhead, CH43 4UG
Strawberry Moon Café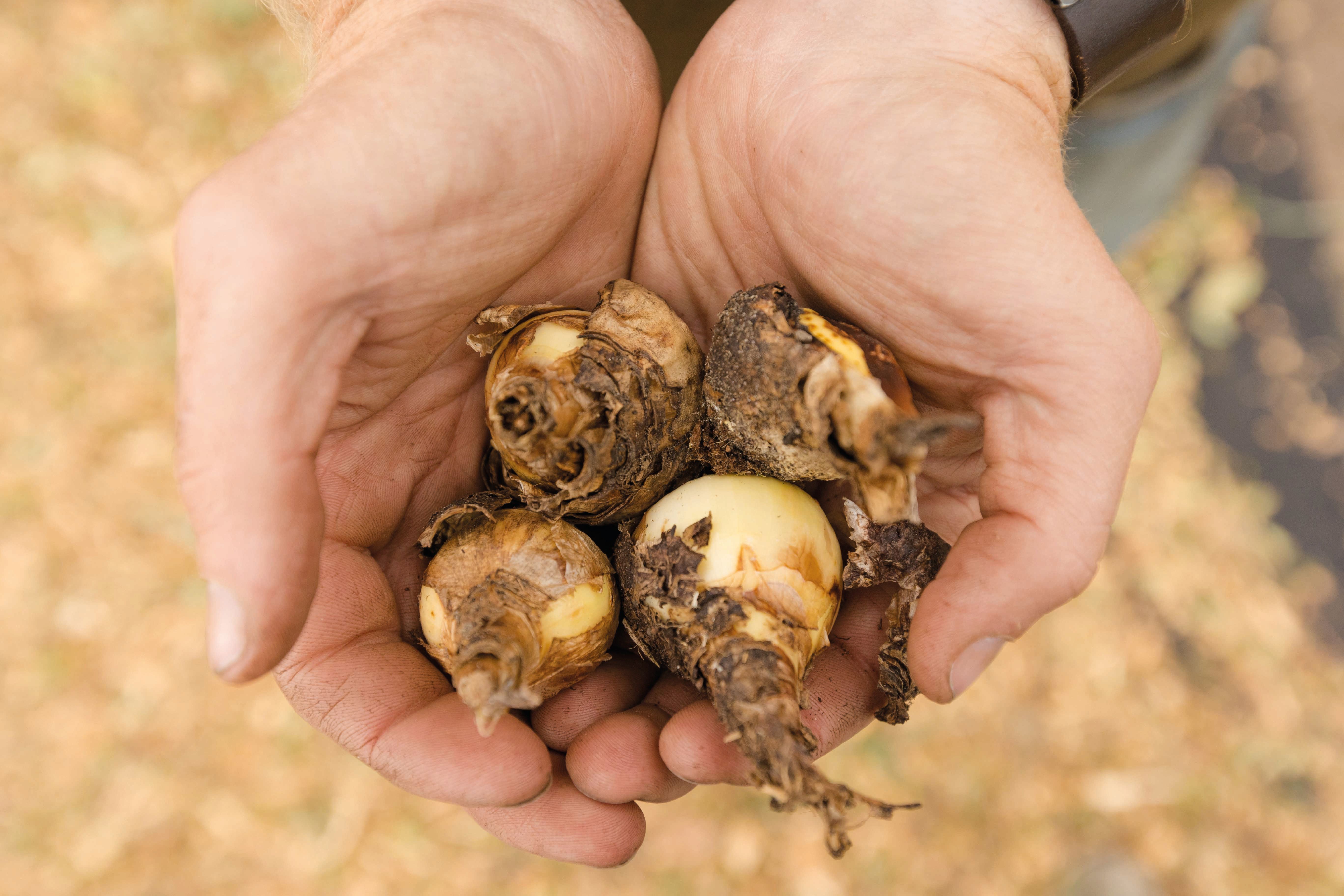 From his polytunnel down at Thurstaston, Gerard Lloyd gets views over the Dee and into Wales.
From the nearby Strawberry Moon Café he gets a steady flow of customers, and he works part time on an estate in North Wales, essentially doing what he does in his polytunnel.
His choice to quit work and just grow was a leap, but it's paid off. You could say he's grown too; if you have a high threshold for cringe.
"Without sounding cheesy, if you have that dream or feel like you have a calling and it's niggling away in the back of your head, follow it.
"It's terrifying and uncertain but could be the best thing you've ever done."
Find the Strawberry Moon on Facebook
Station Rd, Thurstaston, CH61 0HN
Image credits: Antoni Ferguson and Jonathan Keenan