There are so many amazing green spaces across the Left Bank to explore.
They're not just worth a visit because of flora and fauna, either. Our paths are steeped in centuries-old history which you can explore yourself on an afternoon's walk, or soak up the Left Bank's past and learn more about it through the interesting walking tours hosted by knowledgeable guides at specific sites.
Here are some of our favourites:
Wallasey Days Gone By Tours
Join celebrated local historian Tony Franks-Buckley for a series of ace tours including Bidston Witches and Folklore, New Brighton Smugglers Trail, The History of the Gunpowder Village and more.
Tony tells us: "These walks are very important to retain the heritage of Wallasey. We have an amazing and varied history here. Smugglers, hidden tunnels, the rise and fall of our Victorian seaside resort and life during the war years.
"I love meeting new people who tell me how they have been taken down memory lane, and the younger generations who get a real insight into our heritage."
Check the Wallasey Days Gone By Tours website for dates and prices
New Brighton: A Changing Landscape
Simone Peter is a professional guide – with a coveted Blue Badge to prove it – for a conservation area walk run by the excellent Merseyside Civic Society.
On this evening walk you'll learn about the history of the area including smugglers' caves, elegant villas, the Palace and a former defensive Fort Perch Rock.
"New Brighton is a town of many contrasting developments over the years," Simone says, highlighting the spindly tower and huge Derby Pools, where Morrisons now stands.
More information on the Merseyside Civic Society website
Flaybrick Memorial Gardens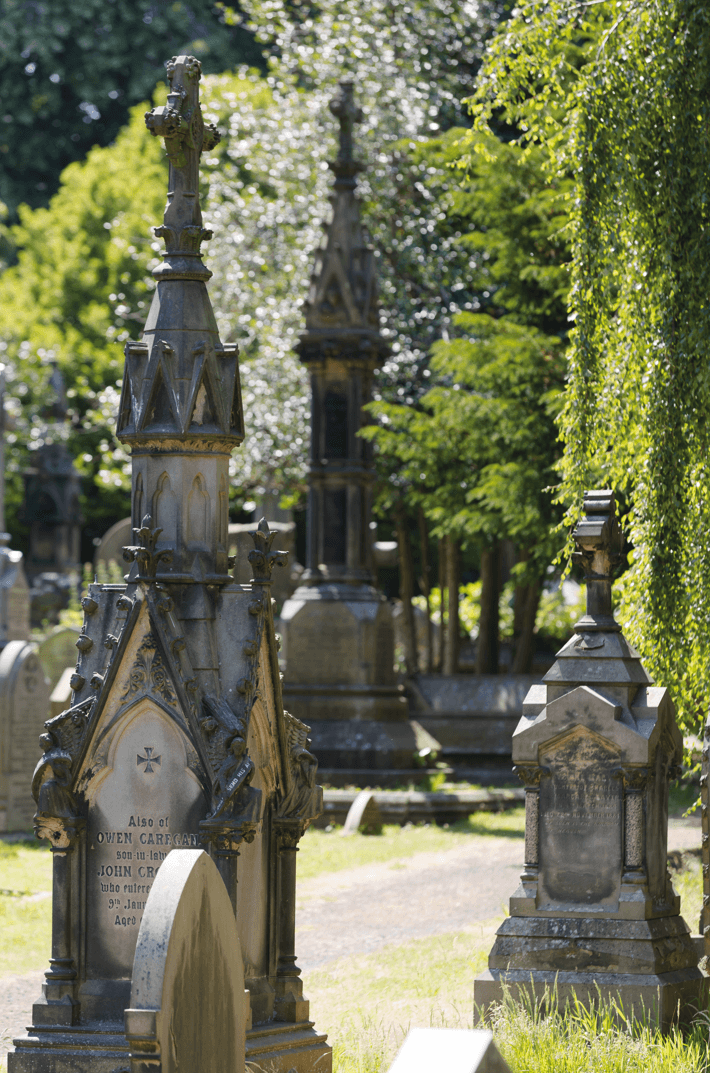 "We love to introduce new stories on each walk," says Robert Dolphin of The Friends of Flaybrick.
"There are important figures, locally, nationally and internationally, who have Flaybrick as their final resting place."
Walks, says Robert, take around an hour, covering the garden's 26 acre site. "Flaybrick is also an arboretum and we have a separate tree walk in autumn, which is popular too."
Officially listed as a Significant Cemetery in Europe, Flaybrick is even part of the European Cemeteries Route. Who knew?
Find dates and times on the Flaybrick Memorial Gardens website
Thornton Hough Village
The pre-Norman Conquest village of Thornton Hough later had links to William Lever, who built Port Sunlight next door.
Here, you'll visit a tranche of intriguing architectural achievements in a multitude of different styles. The Old Smithy, St. George's Church and All Saints Church are three examples of a tiny village with much to boast about.
You're in the capable hands, and learned mind, of Blue Badge Guide, Cindy Brown. Keep an eye on the Civic Society site – it has at least a tour a month to keep you busy, informed and fit.
Dates, times and prices can be found here
Bromborough Then And Now
In 937AD the Battle of Brunaburgh took place – many consider Bromborough to be the historical location.
Whether Owain of Strathclyde and Olaf Guthfrithson, King of Dublin did indeed face off against Aethelstan of England here or not, the battle itself is often called the birth of England. Not a bad fact to know in a pub quiz, that.
What is clear is that there's a 13th century cross in the heart of modern Brom, and in the company of Cindy Brown you'll hear all about that, plus many other interesting true tales.
Find an appreciation of the architecture, not least the gorgeous St. Barnabas Church, on the grounds of a monastery built in 912.
Learn more on the Merseyside Civic Society website
Port Sunlight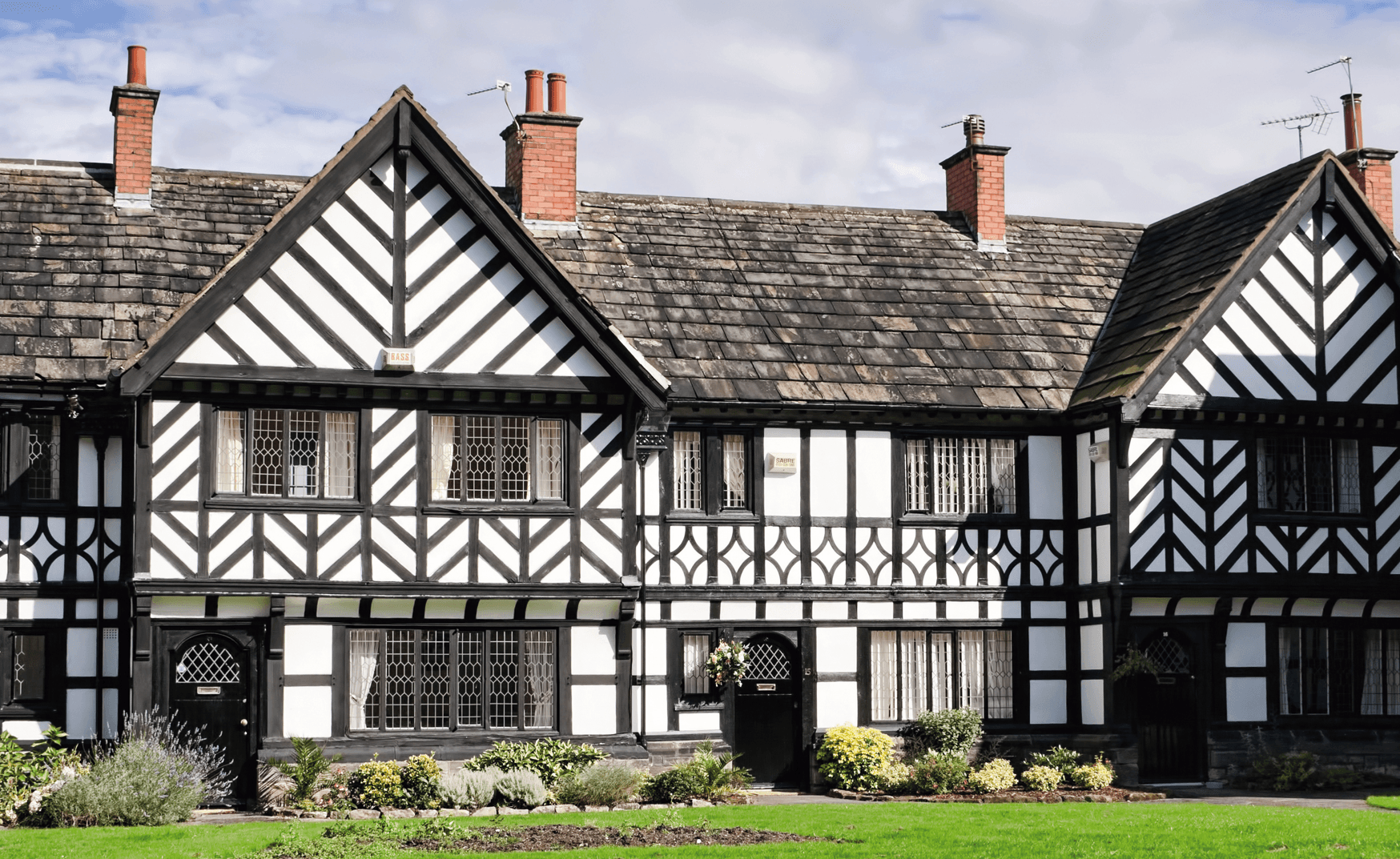 "The story of William Lever's 19th century creation is fascinating," says Brian Pilkington, marketing and communications manager for Port Sunlight Village Trust. "Providing healthy, comfortable housing with beautiful architecture and surroundings, here in Port Sunlight."
The walking tour transports you through the village to understand how it was built.
Sights seen along the way include the impressive boulevard known as The Diamond; one of the most significant war memorials in the country; Lever House and what remains of the original soap factory; the picturesque Dell park and much more.
More information can be found on the Port Sunlight Village website
Wellbeing Walks
Then again, you could just walk… for fun!
Ramblers Wellbeing Walks are a sociable way to get active and explore the best bits of our Left Bank's great outdoors.
They take place across the region – from Birkenhead Park to Arrowe Park, Wallasey Village to Royden Park.
"They're short, friendly and usually weekly events," says Anne Litherland, who leads the Wallasey excursions.
"We've been doing them for the past 20 years, thanks to a great team of volunteers."
Find out more on the Ramblers website
Image credits: Martin Travis and Jonathan Keenan