Recently scooping Best Development at a property awards bash is yet another reason to focus on the shape-shifting activities down at Wirral Waters.
It was great to see Miller's Quay take Development of the Year at the Insider's Liverpool City Region Property Awards last week. If, like us, you're keeping a watchful eye on the Wirral Waters scheme, you can't have missed how impressively this development, occupying the scheme's furthest-inland reach, is shaping up.
Once complete, Miller's Quay will feature 500 one- and two-bedroom waterfront apartments. Part of which, in accordance with Peel's pledge, will include 100 affordable new homes.
With its jaunty row of apartments, their sharp gable-ends pointing out to Wallasey's Great Float, Miller's Quay is definitely one of the most striking additions to the rapidly reshaping Left Bank skyline. We're big fans. As, it appears, are the judges of the Insider awards panel, who praised the development's 'transformational' potential.
And transformational is definitely the word. Whatever your thoughts on the masterplan's design - with its shipping-container-like apartments, and Miller's Quay's multicoloured cladding looking like a row of freshly sharpened Crayolas heading for a dip, you can't accuse the scheme's architects of being the shy and retiring type.
"We have to be brave," Richard Mawdsley, Director of Development at Wirral Waters tells us. "We want to be true to the pioneering spirit of this place. It's about making Wirral Waters a catalyst, not an end in itself."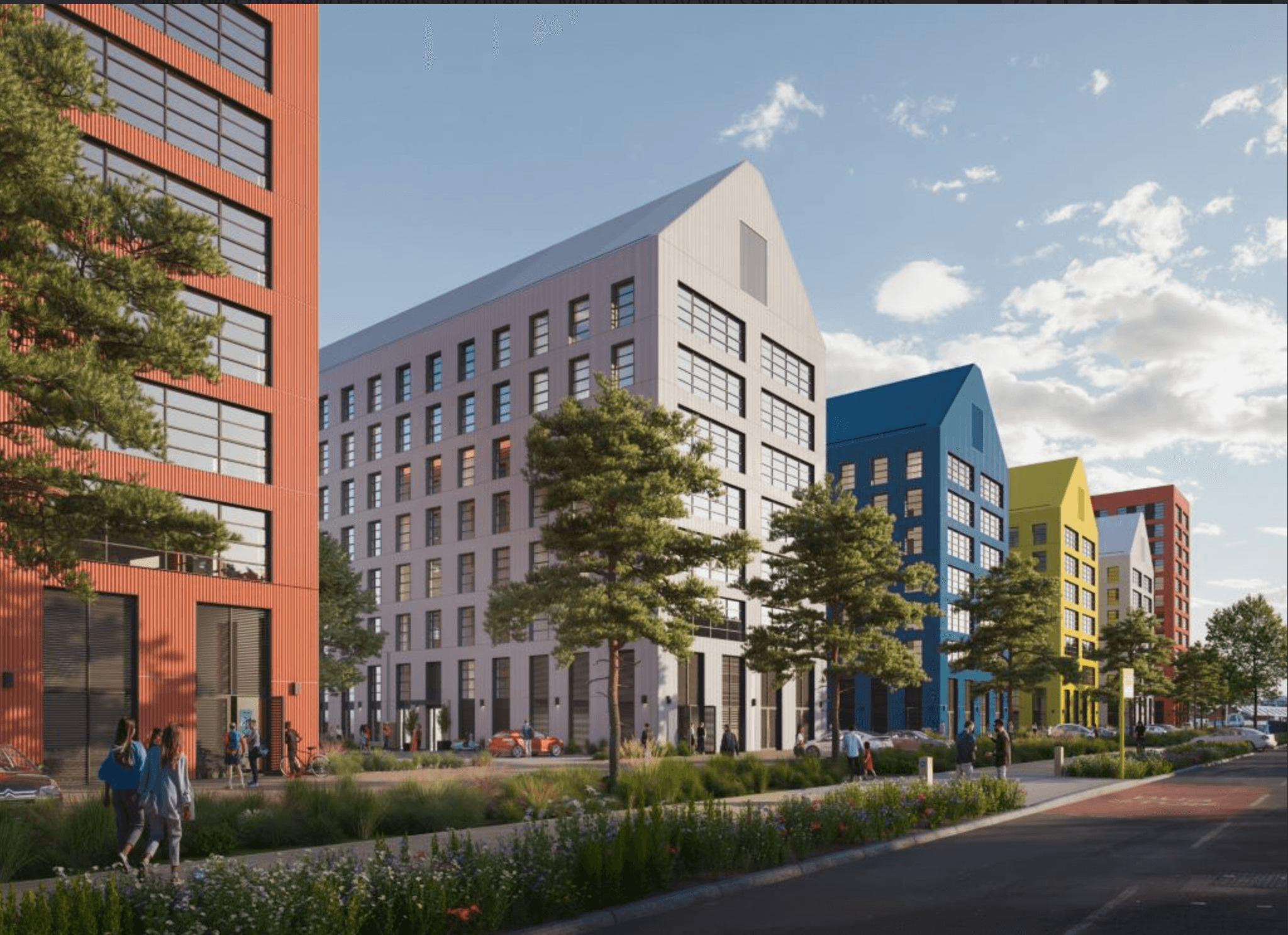 For Mawdsley, the award is recognition for that vision: "We're delighted that Miller's Quay has been noticed for its innovation, and for the way we've worked so collaboratively," he says, of how the scheme has harnessed talent far and wide: not least the burgeoning talent we're producing right here.
"The staff and students at Wirral Met College deserve a special thank you because they've been an important part of this project from the very beginning," Mawdsley says. "They've embraced every opportunity this development has given them, learning all about modern and green methods of construction and how to build the energy efficient homes of the future."
Next? Miller's Quay is designed to be the hub of a brand new neighbourhood: and that means, it needs us to make it really come to life. So, how does Peel make that happen, we wonder?
"We need to get employment to expand, diversify and grow. We need to encourage local organisations, and attract new ones, and we need to have more amenities, and local shops" Mawdsley says. "We'll always favour local shops over a Tesco Express," he adds.
Early adopters - those of us who decide to put down roots in the development when it's complete next summer - can tap into that first-mover spirit, says Mawdsley: "This is a pioneering place, and it will attract people who are ready to tap into our vision."
"This is just the first part of a 20 to 30 year project," Mawdsley explains. "Reimagining places like this takes time," he says of the larger plan to encourage businesses here. They've made a start with Hythe: Wirral's first A-grade office building for over a decade. It's already home to a couple of pioneering made-in-Wirral SMEs, including the Starship Group (featured in Issue Three of the Left Bank magazine this month).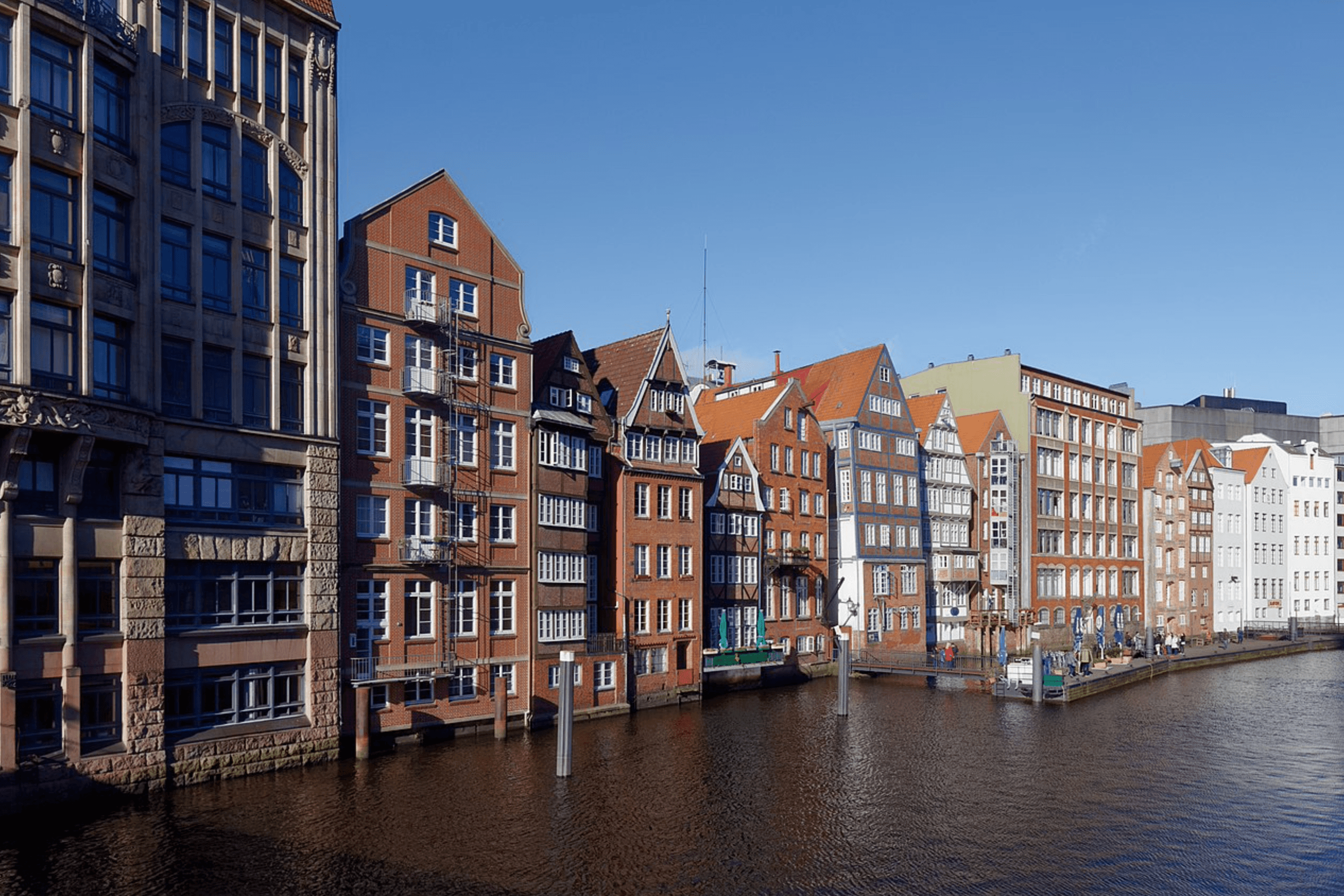 "Our models for this are cities like Hamburg (pictured above), Vancouver or even Bristol harbourside," Mawdsley says, "they were in decline too. But it takes time. Even Salford Quays took a good twenty years before it really bedded in. This is a place-lead, but jobs-first plan" he says, talking of the project's next phase: business parks, maritime hubs and light industrial zones.
"You think Miller's Quay is brave?" Mawdsley asks. "I tell you what was brave, William Laird's grid plan for the new town of Birkenhead when Liverpool really was full. Building the world's first municipal park, and the first tram system. That was brave. I really believe that DNA still exists on this side of the Wirral."
Find out more about the developments happening at Wirral Waters on their website