Mean, moody and magnificent. Our Florentine-inspired tower gets a lino-cut glow up from Jessie Evans.
We love the work of New Brighton artist Jessie Evans. So much so we commissioned her to create a piece celebrating one of our most iconic Left Bank icons, the Central Hydraulic Tower that rises from the rapidly-regenerating landscape of Wirral Waters.
Typically bold, striking and dramatic, Jessie's piece sums up her work: brooding, powerful and playful in equal measure.
You can see more of Jessie's work when this year's Wirral Open Studio Tour takes place on 10 - 11 June.
"When I came to take photographs of Birkenhead's Central Hydraulic Tower I realised it's a building I have passed countless times without paying it the attention it deserves," Jessie tells us.
"The tower has risen over the docks for almost 150 years, the scars of the damage it sustained in WWII visible in its patchwork of different-colored bricks.
"The day was overcast and the tower dark and imposing against its industrial backdrop. I found myself crouching on the pavement, to the amusement of passing motorists, taking photos looking up at the tower in an attempt to capture a perspective which accentuated its moodiness and drama."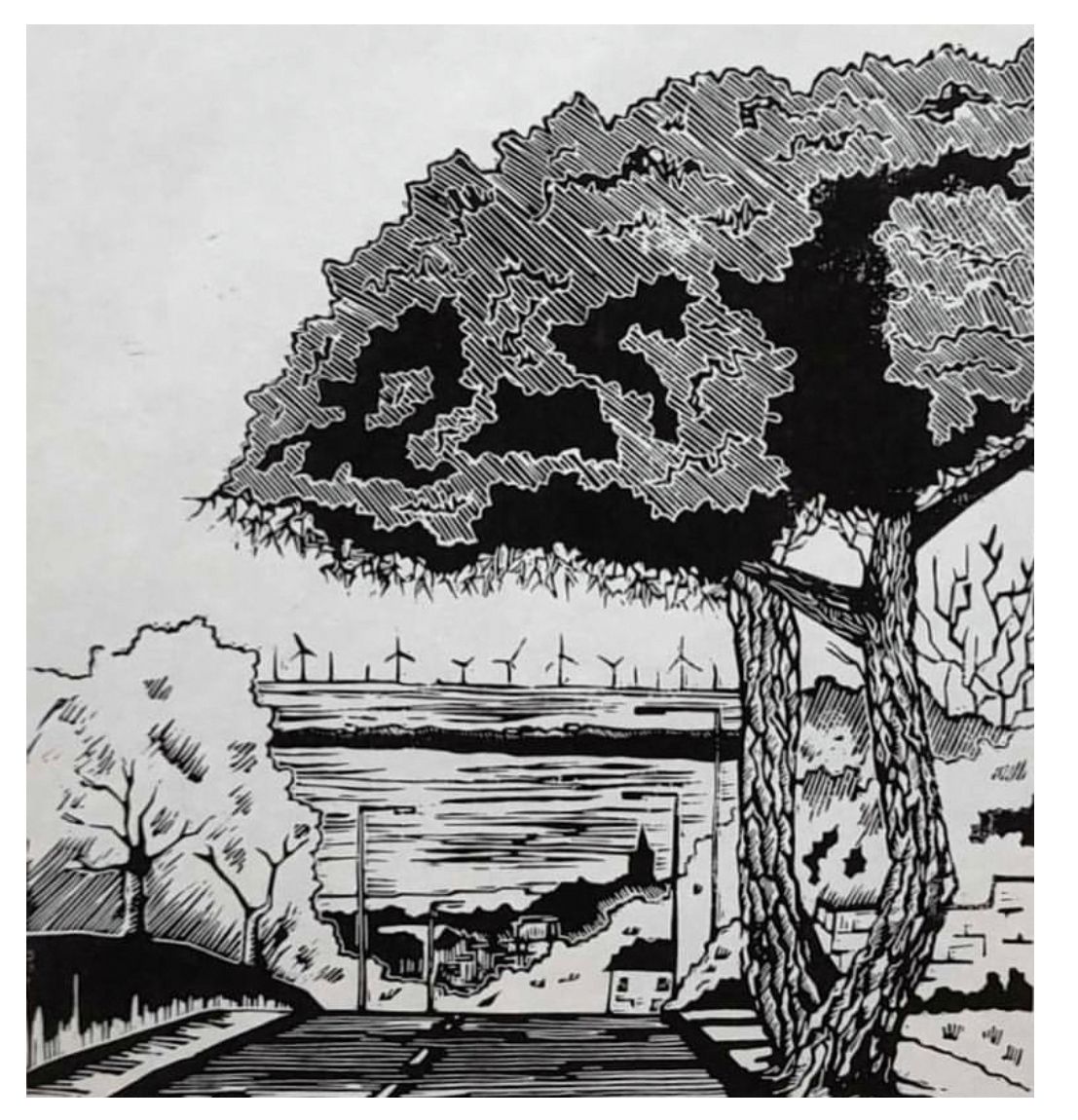 She succeeded - Jessie's lino print technique seems to be the perfect medium for so many of our Left Bank landscapes.
You'll be able to see more if you visit her studio this month. You might also loiter awhile and get a tattoo to celebrate your visit: Jessie's a tattoo artist at Holy Mackerel, on Seabank Road.
"Sketching from my photographs I try to simplify images without losing their character, until I arrive at something I think will translate well into a linocut," Jessie says.
"I rarely begin carving my lino block with an exact idea of how the finished print will look. My ideas tend to evolve as I carve and there's always an unknown element until the block has usually been printed, which can be nerve-wracking and frustrating. But this is what I love about lino printing."
Jessie will be exhibiting at Holy Mackerel Tattoo Cafe, 249 Seabank Road, New Brighton, CH45 1HE
Find out more about Jessie on the WOST website