"We were about to give it up, and look at doing something else for a living. We just couldn't see how we could make it work for the two of us."
Toucan Tango's Scott Duffey is recalling the time when, despite him and his partner Luce's playfully off-kilter screenprints being the go-to tour posters for bands from Everything Everything to Ladytron, the numbers just weren't stacking up.
"We were both working full time, and screen printing in our spare bedroom or outside toilet," Scott says.
"Then, after we moved to New Brighton, we were offered a small studio at the back of a gift shop, but after a couple of years we'd reached a fork in the road. We both knew we wanted to make this our career, but didn't know how…"
Then fate intervened. The gift shop's owner was selling up. Would they like to take on the shop as well as the studio out back?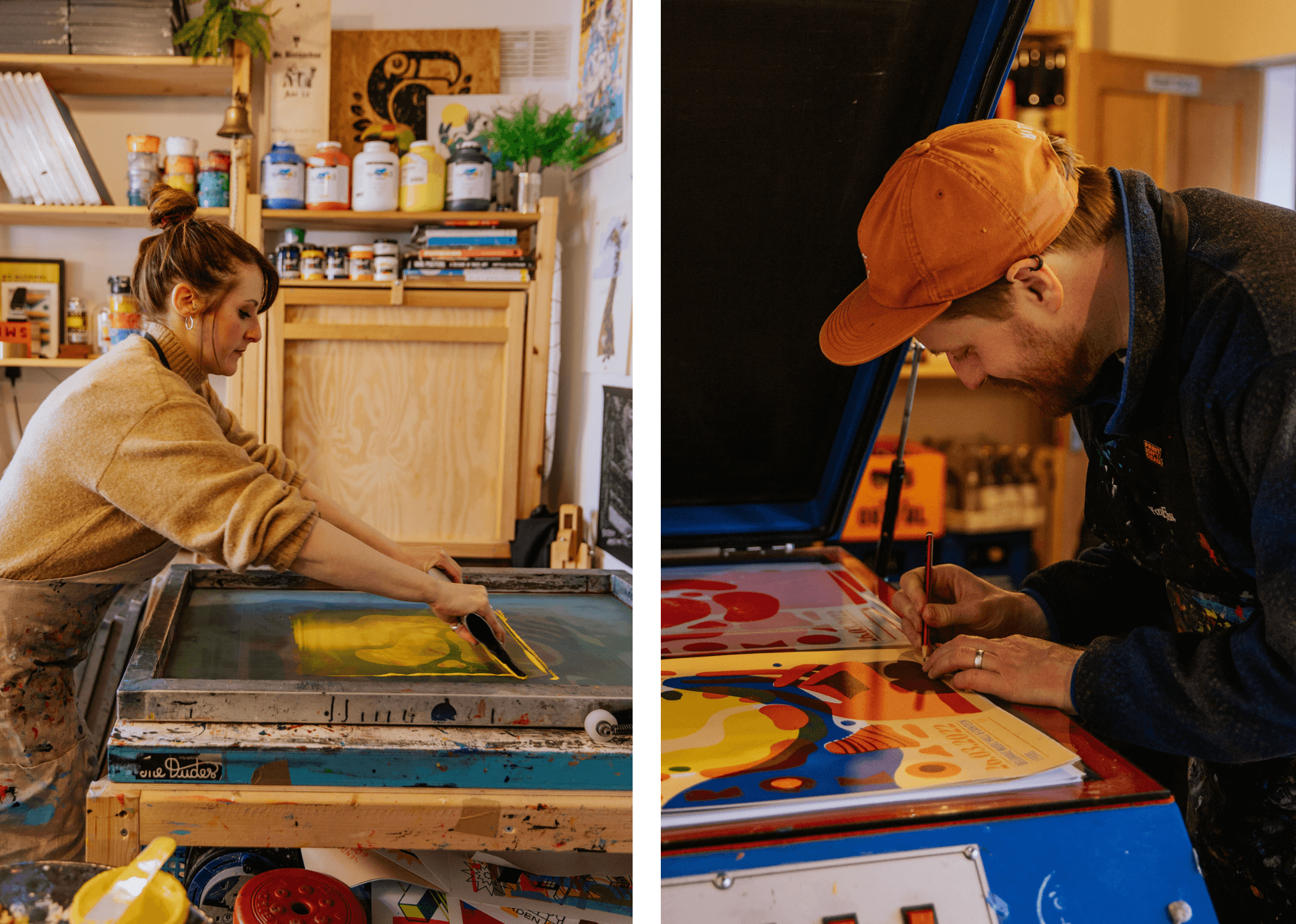 "It was like all our prayers were answered," Scott says. "Luce had always wanted to run a cafe, and I really wanted to push the screenprinting and design studio."
Luck, maybe, had its part to play. But for Scott and Luce, that luck came with more than a side order of hard graft.
"All my mates were in bands, but I just wasn't cut out to be a musician." Scott admits " I kept trying to learn to play guitar, but I wasn't exactly going to be a pop star"
Instead, Scott started designing band posters for his mates while he was studying graphic design in Chester. Sessions at Liverpool's Bluecoat printing studios cemented the love affair: "I discovered screen printing, and I was hooked."
Scott met Luce, a photography graduate, through working in restaurants in Liverpool. Together they started printing in the Bluecoat, where they sketched out a plan.
"We both loved the Screenadelica print fairs in Liverpool at the time, and started working with (legendary New Brighton-based music promoter) Revo, and selling our prints online," Scott says of the couple's first years in business.
Soon, their prints could be seen decorating the walls of bars and gig venues across the city region ("I love old stamps, matchbox covers and retro adverts," Scott says of their distinctive style.)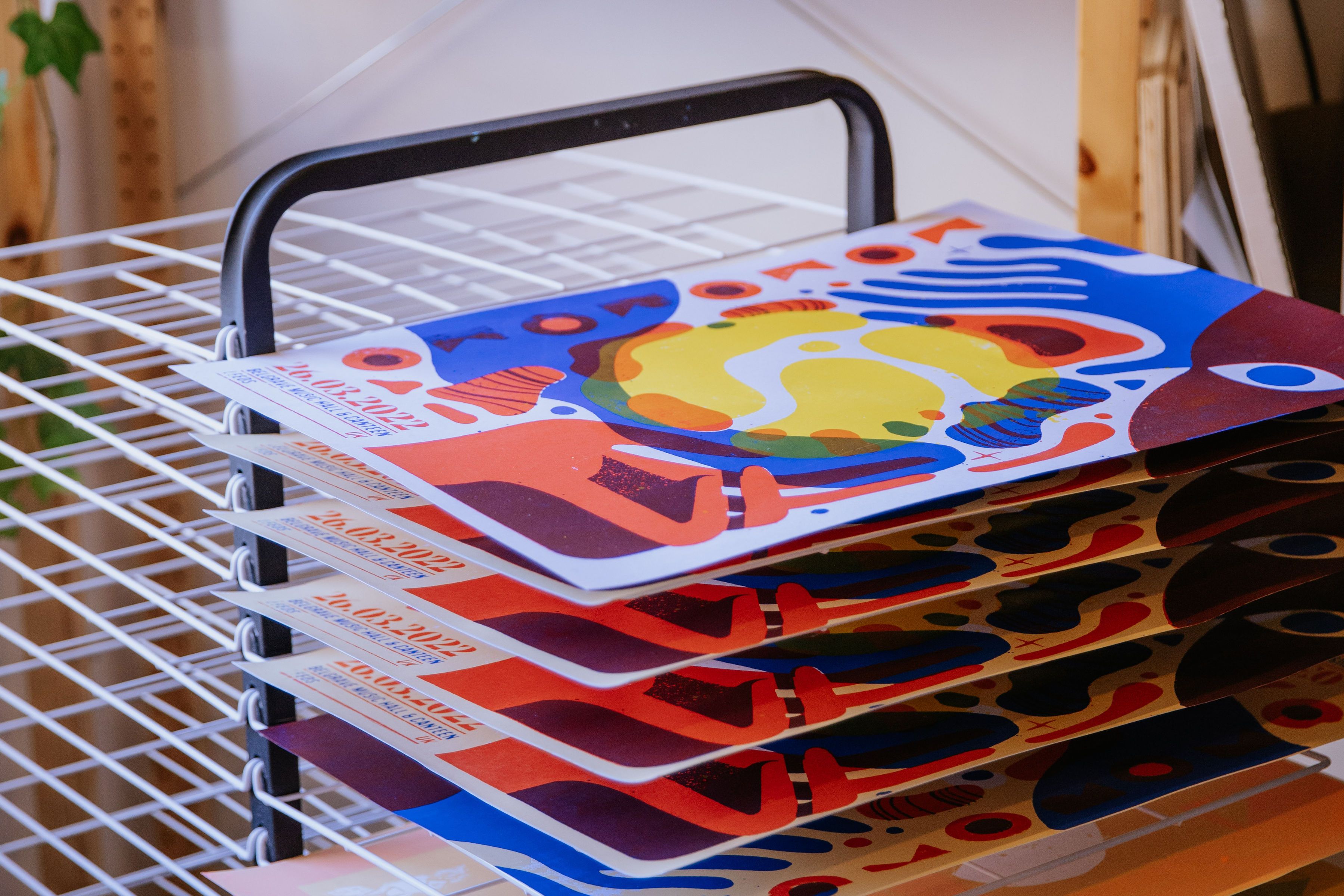 They knew they were on to something. It was time, probably, to take their washing station out of the paint-splattered outside toilet, and take things a little more seriously.
"We moved things up a gear when we relocated to New Brighton," Scott says. "Lavender and Bone in Atherton Street was one of the town's first cool independent shops, and they really believed in us. There was, and still is, a real sense of community here," he adds.
"Our neighbours, the Sea Shanty coffee shop, gave us our first exhibition: and (owner) Adam Rowan was the first person we spoke to when we decided to open our shop," Scott says.
"When we work with a band we're given a lot of creative freedom. We listen through their music and try to reflect the tone through our own visuals.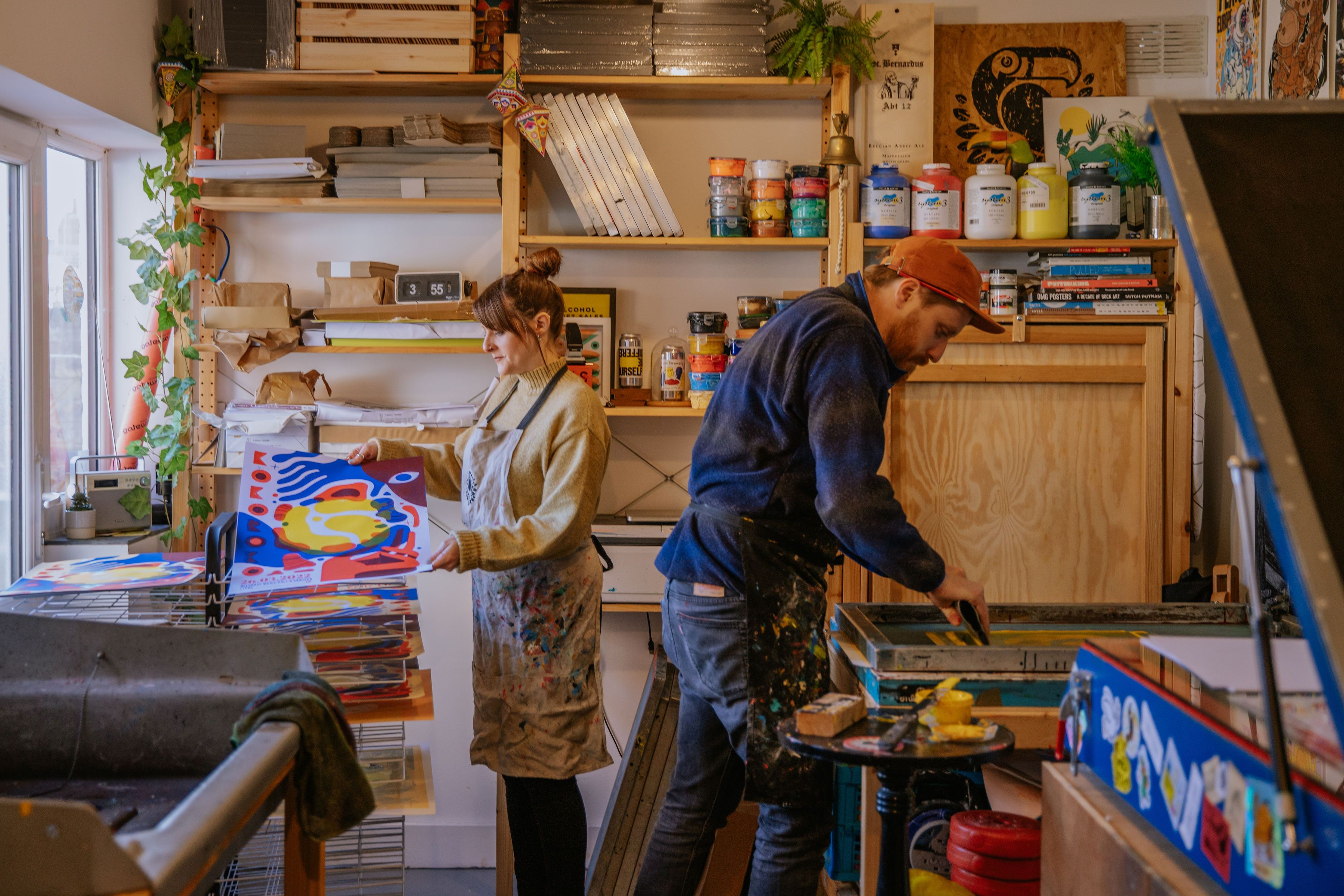 "It's a great feeling to get to the final artwork and for everyone to be happy with the results," Scott says.
Usually. But when Jarvis Cocker saw our print for his solo show, Scott admits to getting word back that they'd drawn him with ankle socks.
"That was a definite no," Scott says. "We were told Jarvis only ever wears socks that go up to his calves. Fair enough. Socks stretched."
See Luce and Scott's work on the Toucan Tango website